Drupal Themes
Create Your Site Easily with Responsive Drupal Themes from TemplateMonster
100% Satisfaction Guarantee
24/7 Free Support
Stock PhotosIncluded
Recently Added Drupal Themes
Popular Drupal Categories
All Features
included to keep you happy with your website
Fully Responsive
Responsive web design brings fantastic experience on all devices with multiple screen resolutions. Any display size is suitable for your website's brilliant look. The slider and other essential components are built to be 100% responsive and guarantee optimal UX for any medium.
Extensive Documentation
You are provided with all-embracing documentation for the template. It contains the manual with step-by-step Drupal installation process, template installation, and finishing website customization. These instructions will make all the stages relatively easy.
Simple Installation, Import/Export
We have added template installation files into the download package. After a quick launch, your template will look just the same as on our Live Demo. All procedures were made as simple and clear for you as possible, so you can easily add the needed content to the website.
Filterable Portfolio
Filter option for portfolio allows you to apply filters by category or tags. Choose from 3 portfolio layouts via Views Isotope, set a number of posts per page, or customize each post layout separately. Filter option is applicable for all portfolio alternatives.
Data Management (Advanced Backup)
Quickly update a framework, make a framework backup, or a single theme backup using Demonstration site. You can store your backup files for further use. All updates and backup procedures are super easy to carry out.
Drupal Themes
Drupal Themes from Template Monster are themes that can be installed onto the CMS platform in order to customize the design of your website. Drupal is an open source CMS platform that provides a webmaster with a diverse set of administrative capabilities and yet remains very comfortable and easy to use.
Now you are able to try out a product before purchasing it. Free Responsive Drupal 7.x Theme is provided for that.
More than 1,500,000 customers served
Read what people say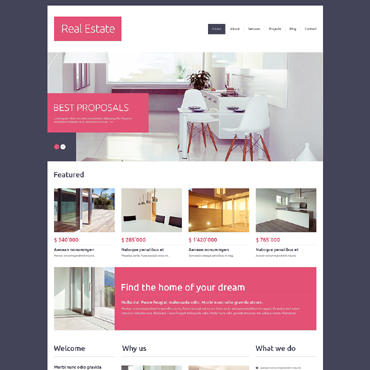 Real Estate Agency Drupal Template #49100
Reviewer: MILLOT-CHRISTAL C.
Posted:
Great template !
I'm freelance and i want to optimise my work on Drupal, this template is realy nice design, nice organisation, easy installation !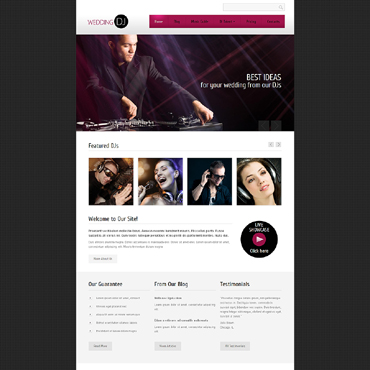 Personal Page Drupal Template #48072
Reviewer: James A.
Posted:
First Time with Drupal a Success
I am an experienced C++ software developer, but have limited experience with web development. I have just recently started implementing templates from TemplateMonster.com and have found each to be fairly straightforward to work with. The online documentation and help forums have been great to answer my questions and get my projects finished. This was my first time working with a Drupal Template. The reason I worked with this particular template, 48072, was because my client chose it. He liked the layout of it. So, I installed everything in his GoDaddy account and started customizing it from there. I found it be very easy to install and get up and running. My client's website is http://www.FilmScoreSeminar.com. It is a website that provides information about a class that my client teaches for those interested in learning how to score films. From the site, students learn about the class and pay for their class through PayPal. My client was pleased with the website and had a full class registered for his Winter 2015 seminar. Because of the information I found on TemplateMonster.com's website, I did not need to contact technical support to answer any of my questions. I was very pleased with the ease of installation and customization of Template 48072.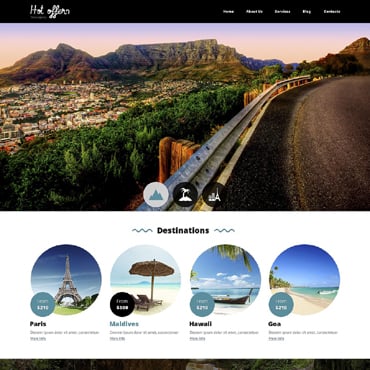 What is Drupal?
Drupal is a PHP-based open source content management system (CMS) which is also considered a module framework. It enables its users to create and organize website content, edit the layout, automate some administrative functions, etc. Even with its diverse interface, all of the functions can still be carried out with no programming skills. Some experts see Drupal as a 'web application framework' due to its wide range of services and functions. Drupal CMS is considered today to be one of the most advanced content management systems available on the Internet. It provides its users with a set of capabilities for the most sophisticated website maintenance needs and requirements. Still, it remains comfortable and simple to use due to how well organized the interface is.
Updates and Innovations
For your convenience we have arranged our Drupal templates into subcategories:
Drupal 6 Themes
Drupal 7 Themes
All Drupal Themes from these packages are designed to be fully compatible with the corresponding version of Drupal CMS. This well-tested and effective platform along with unparalleled design of our Drupal Themes is the paradigm of smart business growth on the web. Now it's just a matter of choosing the right Drupal template and making your website unmissed online!
SiteGround provides an all-inclusive Drupal Hosting for a perfect website. We will make sure that Drupal and its popular modules run smoothly on our servers and your website is safer, faster and better supported than anywhere else! If you want to switch to SiteGround expert hosting services, the company will transfer your website files free of charge.