Facebook Flash CMS Templates
When it's a complete Facebook template, it makes it so simple and easy
100% Satisfaction Guarantee
24/7 Free Support
Stock PhotosIncluded
Recently Added Facebook Flash CMS Templates
| | |
| --- | --- |
| Item number: | #41494 |
| Author: | Mercury |
| Downloads: | 2 |
| Rating: | |

| | |
| --- | --- |
| Item number: | #41493 |
| Author: | Ares |
| Downloads: | 2 |
| Rating: | |

| | |
| --- | --- |
| Item number: | #41492 |
| Author: | Delta |
| Downloads: | 2 |
| Rating: | |

| | |
| --- | --- |
| Item number: | #41487 |
| Author: | Svelte |
| Downloads: | 1 |
| Rating: | |

| | |
| --- | --- |
| Item number: | #41486 |
| Author: | Delta |
| Downloads: | 4 |
| Rating: | |

| | |
| --- | --- |
| Item number: | #41491 |
| Author: | Di |
| Downloads: | 3 |
| Rating: | |

| | |
| --- | --- |
| Item number: | #41495 |
| Author: | Astra |
| Downloads: | 1 |
| Rating: | |

| | |
| --- | --- |
| Item number: | #41350 |
| Author: | Cowboy |
| Downloads: | 0 |
| Rating: | |

| | |
| --- | --- |
| Item number: | #41352 |
| Author: | Astra |
| Downloads: | 1 |
| Rating: | |
Popular Facebook Flash CMS Categories
All Features You Need
are included in TemplateMonster's Facebook Flash CMS Templates
Visual Layout Editor
Rearrange your Facebook page elements and contents just by dragging them to whatever location that you want on the page. Preview the results directly within the admin panel!
Intuitive Content Editor
Edit texts and images just by double clicking on them in the admin section and typing your changes right there. Even a kid can complete Facebook page customizations with MotoCMS within a couple of hours!
Slider and Gallery Options
The awesome Facebook Flash CMS templates already have a set of built-in image sliders and photo galleries. They're all available for using and editing right out of the box!
Widgets and Modules
You no longer need to write a single line of code to add functionality to your Facebook page. Contact forms, Google maps, video embed etc – it's all easily accessible from the admin panel!
Facebook Flash CMS Templates
What are Facebook Flash CMS Templates?
You can get a unique design for your Facebook page (either personal or corporate), which is a full-fledged professional website with its own control panel. You can easily customize almost any aspect of the design to reflect your brand identity. You are free to change website elements, to create new pages and menus, to add image or video galleries and much more. In no time you can create a professional Facebook Page and attract thousands of new Facebook Fans!
Who are Facebook Flash CMS Templates for?
Due to the advanced Moto CMS integrated into each Facebook template, you do not need special skills or additional software to manage your Facebook website. Everything is simple and obvious!
Why are Facebook Flash CMS Templates so special?
They are ideal for everyone who wants to create a complete stylish website for Facebook and to edit it just on the fly.
More than 1,500,000 customers served
Read what people say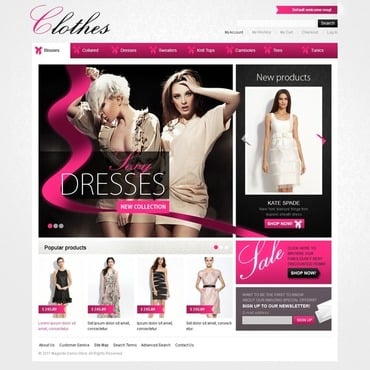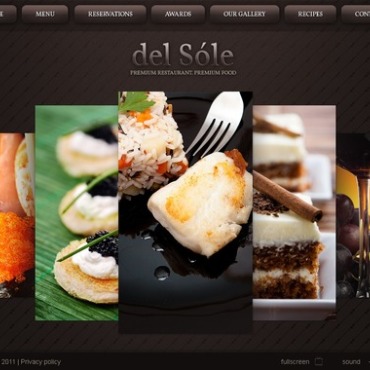 MotoCMS Feature Highlights:
– Alternative content for non-fans
– Drag & drop website builder
– Huge collection of exclusive widgets
– Password-protected pages
– Rich Media Library with Image Editor
– 24/7 support, free software updates
– Drop down menu
– Photo and Video galleries
– Advanced contact form
– Website search
– Media player (YouTube support)
– Music Player
– HTML widget
– Google Maps
– News widget and RSS reader
– Rich content widget
– Buy Now button
– Share Button widget
– eCommerce widget (optional)
For everyone who plans to launch an impressive Facebook project, Moto CMS is the best choice indeed!
What are Facebook Flash CMS Templates?
There are two known uses of Facebook Templates:
– creating a landing page that converts your Facebook page visitors into loyal fans;
– extending your Facebook page with rich content, allocated under an additional tab.
Our Facebook Flash CMS Templates can be easily customized to be used in any of the two above instances. And you don't actually need to have any special skills to customize them; as each template has a handy admin panel that lets you control almost every aspect of your template – just by clicking your mouse.