Flash CMS Templates
Get more impactful things done simply with a pre-made Flash CMS design
100% Satisfaction Guarantee
24/7 Free Support
Stock PhotosIncluded
Popular Flash CMS Categories
Key Features
Features that meet your business and customer engagement needs
Drag and Drop Layout Editor
Reposition and rearrange your website and page elements just by dragging them around. Yes, it's really that simple!
Intuitive Content Editor
Edit texts and images in the easiest way ever – just by double clicking on them. Even a kid can make a ready website with MotoCMS within a couple of hours!
Multiple Slider and Gallery Options
Web is visual – it's the latest trend. Visual options inside MotoCMS will help you look great. And yes – all sliders and galleries are also editable from the admin panel!
Mobile Version Builder
Build and activate a mobile version of your website – quickly and easily. The Mobile Builder inside MotoCMS is a perfect tool for this!
Widgets and Modules
You no longer need to write a single line of code to add functionality to your website. Contact forms, Google maps, video embed etc – it's all waiting for you!
In-Depth SEO Options
All of your website contents will be available for search engines to crawl. Make your website look pretty for search and fine-tune every little bit of your content!
Flash CMS Templates
What are Flash CMS Templates?
Flash CMS templates are professional websites with a user-friendly control panel powered by MotoCMS. The advanced drag-n-drop website builder integrated into each template contains a huge collection of effective widgets and tools. You can easily change website elements, create new pages and menus, add image or video galleries, create custom forms, sell products with the 'buy now' button, create a mobile version for your website, and much more.
Who are Flash CMS Templates for?
Flash CMS Templates powered by MotoCMS will fit everyone who would like to have a beautiful and highly functional website and to edit it in a few mouse clicks. No special skills required!
Why are Flash CMS Templates so special?
The templates are offered along with MotoCMS control panel which allows you to edit your website content intuitively, just on the fly. No additional software required!
More than 1,500,000 customers served
Read what people say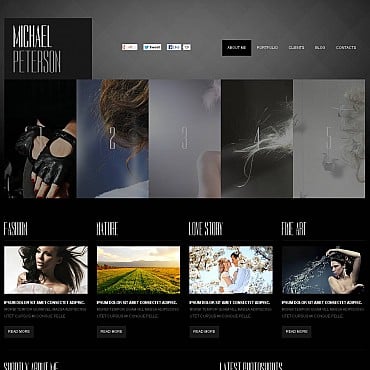 Photographer Portfolio Flash CMS Template #47143
Reviewer: Piotr G.
Posted:
Photographer Portfolio Flash CMS Template
Template that I bought completely fulfilled my expectations. I am a bartender who works at weddings and corporate events . I was looking for a template that has a CMS , and yet it is attractive and easy to use . The choice fell on Flash CMS also bought at a great price . I'm not a webamsters and adapt the template did not cause me any problem , all the functions are very intuitive - a real drag and drop ! I highly recommend the templates even complete laymen .Modified template put in my domain : www.barmani-dla-ciebie.pl The only problem that I encountered concerned downloadable template - I downloaded it without my previous amendments , here helped support TemplateMonster - sought the file with my changes and installed the correct version . All great!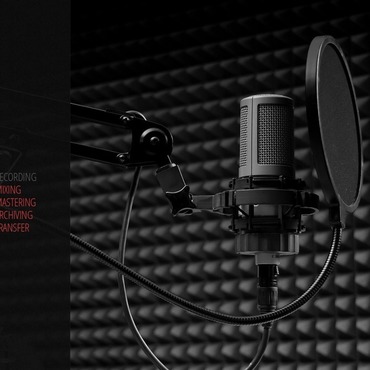 Recording Studio Flash CMS Template #44685
Reviewer: Joseph G.
Posted:
Review of Recording Studio Template
1. Please describe the template you've recently purchased. What were the THREE most important factors in choosing this template? --It's a recording studio template. 1. Large 1920x1080 design 2. Ability to display Flash 3. Ability to edit template through software 2. Please tell us a bit about yourself. Are you a developer, freelancer or you don't have any technical skills? --I do have technical skills. I am not a freelancer or developer. Normally I would edit the templates from scratch without software (or very little) Since this site is just for fun I wanted to be able to edit it the easiest way possible. 3. What project are you going to use if for? What is your/your client's business specialty? --Personal website 4. Is it going to be your site or you design it for your client? If you do it for your client, please tell us how satisfied he/she is with our template. --It is my site 5. Do you already know where this site will be set? Please share its URL. -- http://www.moviesucktastic.com 6. Do you have any suggestions for improving this template/our service? What are the things that you would most like to improve in this new product? --Can't think of anything right now 7. Have you contacted our support? If yes, what was the quality of customer service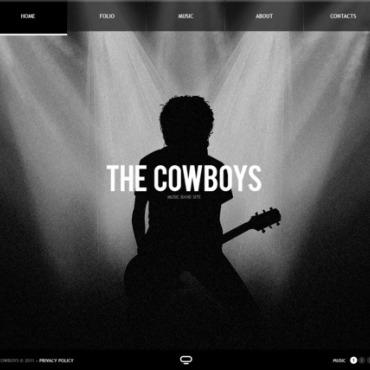 MotoCMS and Template Monster
Each of our Flash CMS Templates is integrated with a handy admin panel developed by MotoCMS. When you purchase this product you obtain a license for using the MotoCMS admin panel and our design with it.
We knew that MotoCMS would make a perfect backend platform for Template Monster's premium designs the first time we laid eyes on it. At the same time, our designs are simply perfect for such a feature-rich Flash CMS system. All of the Flash CMS designs you see were produced exclusively for MotoCMS.
Don't forget to check out the awesome presentation of this product.