Mobile Templates
A quickness in setting up mobile websites
100% Satisfaction Guarantee
24/7 Free Support
Stock PhotosIncluded
Recently Added Mobile Templates
| | |
| --- | --- |
| Item number: | #34247 |
| Author: | Nessy |
| Downloads: | 3 |
| Rating: | |

| | |
| --- | --- |
| Item number: | #34246 |
| Author: | Nessy |
| Downloads: | 1 |
| Rating: | |

| | |
| --- | --- |
| Item number: | #34245 |
| Author: | Nessy |
| Downloads: | 4 |
| Rating: | |

| | |
| --- | --- |
| Item number: | #33416 |
| Author: | Nessy |
| Downloads: | 3 |
| Rating: | |
Features
to help with your mobile web goals
Mobile Layout
This type of temlates can boast of an excellent design that looks good on smartphones or any other mobile devices.
Compatible across Web Browsers
Our templates are always properly rendered in all latest versions of popular browsers, including Google Chrome, Internet Explorer, Mozilla Firefox, Opera, and Safari.
Lightweight Design
Mobile templates are extremely lightweight which means they can be displayed faster on mobile devices. Although the templates are reasonably lightened, the design is still beautiful. Your web audience will surely like that.
Mobile Templates
TemplateMonster proudly presents its collection of Mobile Templates that are optimized for being displayed on handheld devices. They are just as beautiful as ordinary templates from us, it's just that their layout is vertically-oriented and the templates are very light-weight – all of that is a standard for a good Mobile website. And since the Mobile templates from us bring you more than just that consider this new product a new standard.
More than 1,500,000 customers served
Read what people say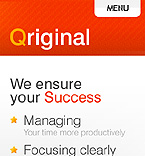 Business Mobile Template #25265
Reviewer: Jose B.
Posted:
All was OK
The purchase process was satisfactory. Every was ok. Yes please, send to me the Bonus of 10% discount for my next purchase Regards Jose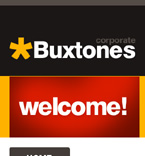 Mobile Web Usage Figures:
Half of the Earth population has an access to mobile devices and cell phones. That's 4 billion users!
During the year of 2009 the mobile Web grew 148% worldwide as measured in pageviews (110% in the U.S. alone)
Total number of iPhone devices of all three generations currently in use is just over 51 million units.
During the year of 2009 alone a total of 172 million Internet-ready smartphones were sold worldwide.
Mobile Templates from TemplateMonster
The designs of Mobile Mobile Templates presented here are made by the professional designers that TemplateMonster is proud to work with for years. The professional level can also be seen in the way our guys design mobile templates – after all showing your creativity on the space of 300 pixels wide is one hell of a design challenge! Nevertheless as you can see the mobile templates are just as beautiful as the ordinary ones.
Besides, all of these templates have an appropriate full website design version so you could have both mobile and full version of your website (this one must be purchased separately and will be offered to you on checkout process).