PrestaShop Themes
Move on to your next eCommerce project with confidence
Watch video
| | |
| --- | --- |
| Item number: | #53209 |
| Author: | Glenn |
| Downloads: | 0 |
| Rating: | |
| Description: | The theme is intended for sport, travel, tourism, and entertainment websites. |

| | |
| --- | --- |
| Item number: | #53172 |
| Author: | Cowboy |
| Downloads: | 0 |
| Rating: | |
| Description: | The theme is intended for sport, travel, tools equipment, beauty, and gifts stores. |

| | |
| --- | --- |
| Item number: | #53171 |
| Author: | Glenn |
| Downloads: | 1 |
| Rating: | |
| Description: | The template perfectly fits gift, flower, beauty, and fashion stores. |

| | |
| --- | --- |
| Item number: | #53165 |
| Author: | Irene |
| Downloads: | 0 |
| Rating: | |
| Description: | The theme will perfectly fit coffee, food drink, gifts, and entertainment shops. |

| | |
| --- | --- |
| Item number: | #53135 |
| Author: | Sawyer |
| Downloads: | 1 |
| Rating: | |
| Description: | Tailored for beauty, fashion, gifts, wedding stores. |

| | |
| --- | --- |
| Item number: | #53110 |
| Author: | Delta |
| Downloads: | 1 |
| Rating: | |
| Description: | This template can be used for beauty, fashion, jewelry, and medical websites. |

| | |
| --- | --- |
| Item number: | #53097 |
| Author: | Hermes |
| Downloads: | 2 |
| Rating: | |
| Description: | This template is developed for tools equipment, travel, transportation, electronics, and business websites. |

| | |
| --- | --- |
| Item number: | #53088 |
| Author: | Hermes |
| Downloads: | 2 |
| Rating: | |
| Description: | The template is great for online sport clothig and equipment stores. |

| | |
| --- | --- |
| Item number: | #53047 |
| Author: | Hermes |
| Downloads: | 0 |
| Rating: | |
| Description: | Good for wedding, fashion, beauty, sport, gifts, hobbies crafts shops. |

| | |
| --- | --- |
| Item number: | #53034 |
| Author: | Glenn |
| Downloads: | 0 |
| Rating: | |
| Description: | The template is best for online alcoholic and cigar stores. |
Popular PrestaShop Categories
Key Features
that meet your business and customer engagement needs
100% Fully Responsive
Prestashop themes have grown to super versatile and fully responsive designs for multiple website categories.
Effortless Installation
We have included template installation files into the download package. After a super simple installation, your template will be just the same as on our Live Demo. All procedures are made clear for you, so you can easily embed the content into a website.
Extensive Documentation
Documentation provided for you is extremely explicit. The manuals will guide you through the PrestaShop installation process, template installation, and further website customization. With these thorough instructions, you will make all the steps with comparative ease.
Font Awesome Icons Integrated
Font Awesome icons are vectors, which means they are gorgeous on high-resolution displays. These icons are free and simple in use.
Product Labels
Show special labels on each 'New' or 'On Sale' product. It is almost effortless to highlight products with special prices for your discount campaigns or inventory clearances.
Animated 'Add to Cart' Process
We have added a new option to enable animated 'Add to Cart' process with page scrolling. What is more, products are now displayed in the shopping cart with images, to improve visibility and increase your revenue from sales.
Wishlist Page
The Wishlist allows your customers to define products they wish to purchase or have someone purchase for them later. Having your customers able to save products to a Wishlist greatly increases the likelihood that they will remember the products they liked.
Responsive Home Page Slideshow
Easy control over a slideshow to display images of your products on the home page. With the help of a fully customizable slider, you can add images, indicate slide or fade effect, choose between 30 easing methods, and even edit the speed of movement and transition. Furthermore, our slider is multilingual now.
Translation (Localization)
Our PrestaShop templates can be switched between 5 languages: English, German, French, Italian, and Russian.
PrestaShop Themes
PrestaShop Themes are pre-made website design products for online stores powered by PrestaShop – open-source eCommerce free software for web 2.0. You can use our themes to create a fully-functional e-shop with a professional looking clean layout. All our PrestaShop Templates are easy to setup, configure, and update, plus each theme from our collection provides rich opportunities for professional brand establishment and extensive online shop promotion. What you have upon installing our themes is a high-end web store that favorably differs with its unique style and huge number of useful options. Now browse our broad variety of PrestaShop Templates and choose the best layout for your future online store. With flexible and simple PrestaShop shopping cart, you'll build up your PrestaShop site within shortest possible period and will quickly start boosting your sales!
Now you can download Free Responsive Bootstrap 3 PrestaShop Theme. This is the easiest way to try the product before you buy it and polish your skills customizing the design.
More than 1,500,000 customers served
Read what people say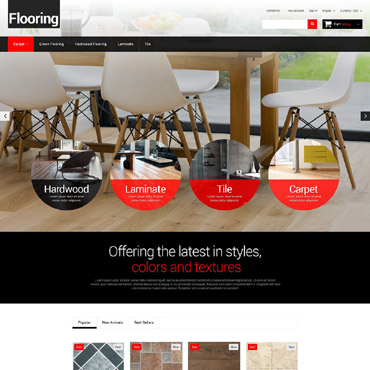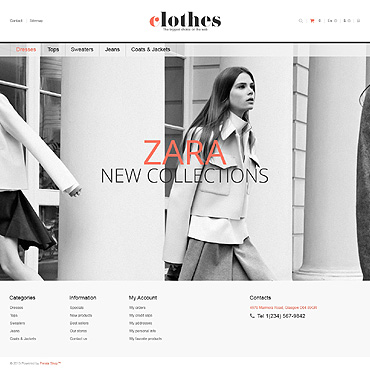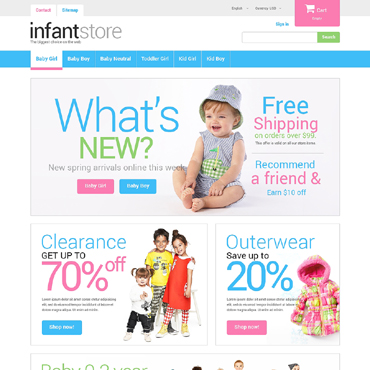 Just for Kids PrestaShop Theme #49001
Reviewer: Yoga B.
Posted:
Just for kids Presta Template
It's really nice template for my business that was appareal for kids and easy to maintenance. but i think the price just too expensive, so you must to decrease it.
What is PrestaShop?
PrestaShop is a relatively new feature-rich free shopping cart solution perfectly optimized for the Web 2.0 era. In addition to its open-source status, it is also customizable, stable, and light-weight which means the installation is easy and doesn't require a lot of resources. When you combine it with high-grade Prestashop templates, it turns out to be the premium eCommerce solution for small and medium-size online stores of various kinds.
PrestaShop Templates from Template Monster
Our team of professional designers is proud to present you PrestaShop templates of excellent quality. PrestaShop platform getting more and more popular with each day, with its clean and clear up-to-date architecture it is proved to be a lightweight and fast to use. Our Prestashop themes offer you professional layout and top quality execution. Their well-done graphic designs will certainly suit the business needs of store owners. You are welcome to check out the quality of these Prestashop templates just now! Also you can have a look at top 10 PrestaShop themes picked according to customer's preferences