ZenCart Templates
Products that satisfy the current environment in which online merchants operate
100% Satisfaction Guarantee
24/7 Free Support
Stock PhotosIncluded
Recently Added ZenCart Templates
Popular ZenCart Categories
Features
that meet your business and customer engagement needs
Well Documented
The templates are well-documented. An understandable manual will guide you through the platform and template installation processes, and further website customization. With all these meticulous instructions you will complete the steps very soon.
bxSlider Integrated
The peculiarity of this slider lies in the fact that all its settings can be changed via admin panel. That significantly simplifies the process of banner creation.
Dropdown Categories Module
Categories are being displayed horizontally in the header. Now, there is also a possibility to show subcategories in one or several columns with or without images.
Social Icons Module
Social media icons (Facebook, Twitter, Google+, Pinterest) are displayed on the product page letting people share their favorite products with friends.
HTML Banners
There is no option for banner creation in a standard Zen Cart. This feature is implemented in our templates. This gives you an opportunity to make up your own banner according to customer requirements.
ZenCart Templates
Zen cart engine is an old established player on the eCommerce market, and most likely you have already heard about our Zen cart templates. To those who haven't we can tell that the following products will help you to start your own online business without any problems. That's because Zen cart store is very user-friendly software and our Zen cart themes can be easily installed even by the users with little experience. Also, you'll be surprised by the variety of topics which are covered by our Zencart templates – you will find almost any kind of online store design including various custom and rare Zen cart themes.
Also we can assure you that all our Zen cart templates are only of premium quality and our wonderful 24/7 support service will help you to find solutions for all your questions and issues. It is important to know that all our Zen Cart themes can be easily customized and you can change the design of your store the way you want it.
Keep your skills sharp. With this Free ZenCart 1.5 Template (Zen Cart), you can easily evaluate your skills across many things like installing the template and tweaking the layout according to your needs. Later, we recommend checking the premium template of this type.
More than 1,500,000 customers served
Read what people say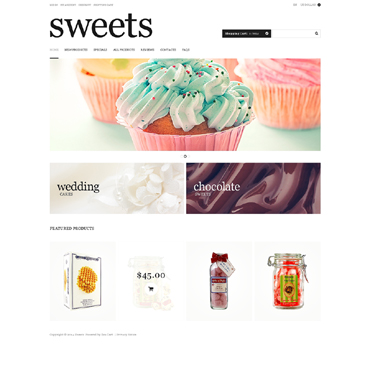 Sweet Life ZenCart Template #48137
Reviewer: Vincent B.
Posted:
Sweets Template #48137
I couldn't be more happier with the turnout and design, I normally go the free template route and edit as needed but wanted something quick, clean, neat and simple plus responsive... I'm not the greatest with .php but with the 24/7 support team available made it worth the purchase price and the tech support team with amazingly patient. Its been a couple years since I have did anything with php or zencart so was a little out of practice..... After two days I was up and running with free customization help from the template-tuning team that provided needed code to customize the design and layout to accommodate my logo and such. I know where I'm buying my next template!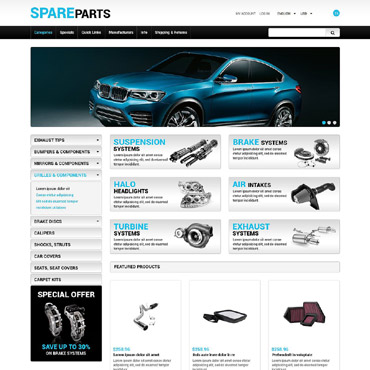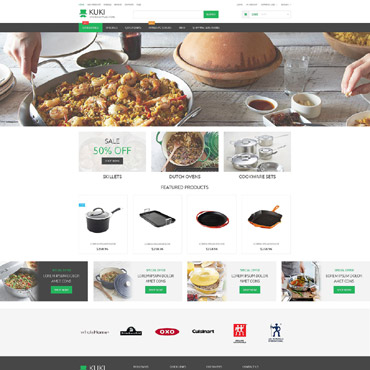 Housewares Responsive ZenCart Template #55145
Reviewer: nick c.
Posted:
I love this template
This is the very professional clean, classy and stylish template that also fixes mobile issues I love almost everything about this template the things you need to be aware of are image sizes and the text on categories and subcategories does not show unless you have image, which is fine providing you know that. No templated is perfect but this one comes close and the things I don't like cost of very little to put in a way I want them
Zen Cart Themes from Template Monster
The installation of our Zen cart templates is a very simple process and all you have to do is just read a tutorial or follow the instructions delivered to you along with the product itself. Our Zen cart themes always contain PSD source files that allow you to customize the design, as well as Zen cart engine software and MySQL DUMP file (a database file which will be used in the template). Also our Zencart templates are equipped with clear instruction on how to simplify the installation process for you.
TemplateMonster has a huge collection of Zen cart templates and even if you are not able to find the exact design for your store please feel free to contact our support department and consult them if you have any sort of question.
What is Zen Cart?
Zen Cart is a well-known eCommerce software that has gained world popularity due to its flexible and powerful features. This open-source software is very user-friendly and reliable at the same time. Zen cart themes from Template Monster are great designs that are perfectly optimized for the functionality of Zen Cart engine. Even if you are an eCommerce rookie, you'll still be able to easily install our design at your Zen Cart powered store without any problems.