Author's Featured Products
Highly recommend to take a look at our most popular products, made with marvelous functionality and perfect design.
Here we have prepared a must-have solution to satisfy most of our customers' needs.
Testimonials
What customers say about the author's products
An awesome template. Looks creative and totally suits for my needs. Im happy that I was able to find the product which l...
Read more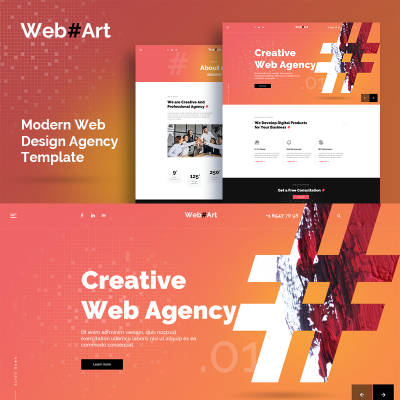 WebArt - Web Design Simple Creative PSD Template
PSD Template