Author's Featured Products
Highly recommend to take a look at our most popular products, made with marvelous functionality and perfect design.
Here we have prepared a must-have solution to satisfy most of our customers' needs.
Testimonials
What customers say about the author's products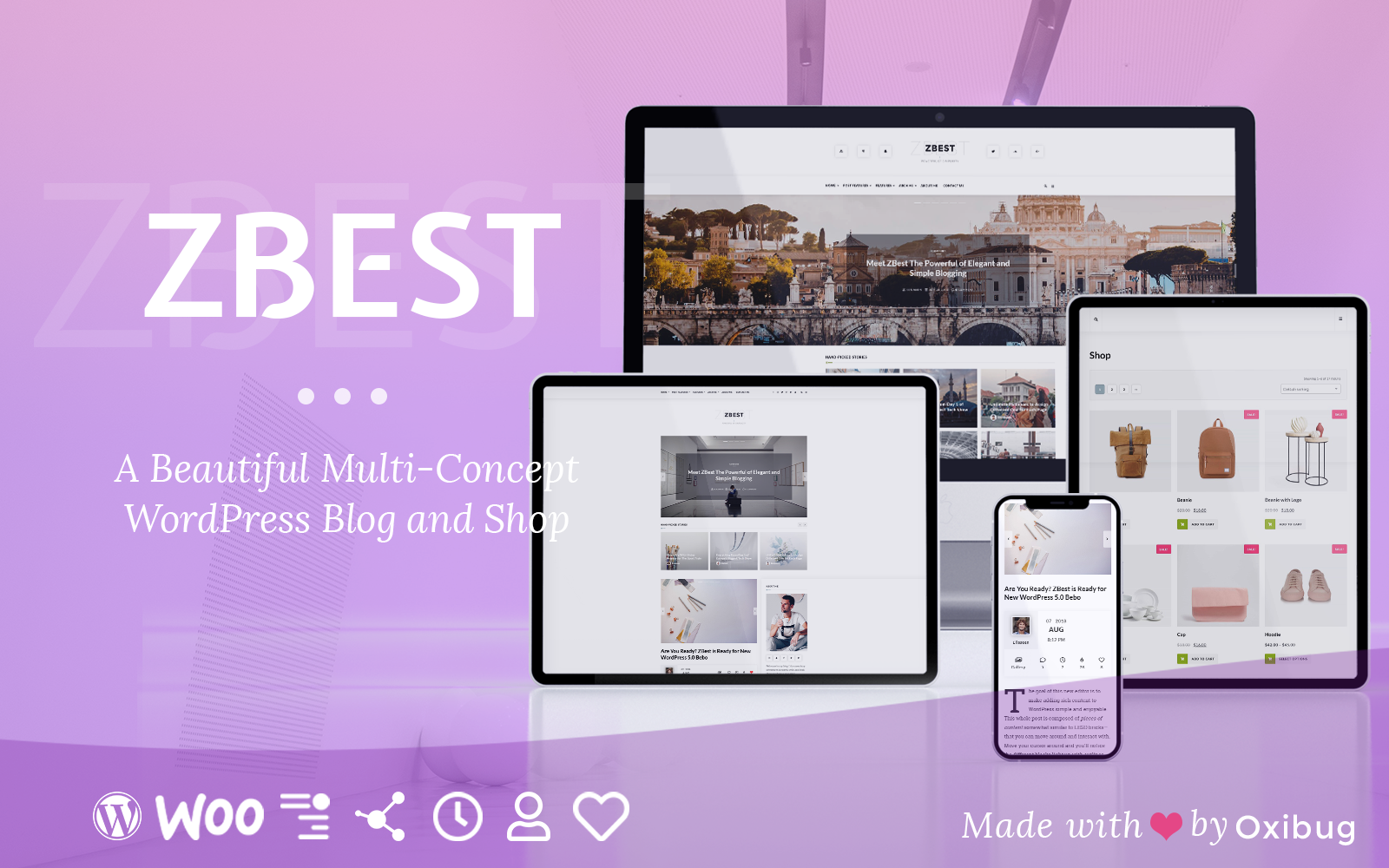 ZBest - Multi-Concept WordPress Blog Theme and Shop for Writers and Bloggers
The author was very helpful in guiding me through my questions. They also for a small charge did some modifications for me. I will look for this Author for any future templates!
Mtnwalker Media Llc
Read more

testimonials
Oxibug has more than 10 years experience of websites designing and developing specially WordPress templates and Plugins,
We are proud that we 're a part of WordPress developers and designers, We've made a lot of premium well-designed and well-coded WordPress themes and plugins in the past 10 years and
together we continue...