A wedding has always been considered a special occasion. Probably this is the main reason why most of us are ready to invest in this one remarkable day without expecting any big returns. Why not benefit from it and learn how to create a wedding website without hiring anyone? Here are five ideas how you can do it with MotoCMS templates. Enjoy!
---
Idea #1. Plan a Wedding - Plan the Future
If you are known for punctuality and management skills, then becoming a wedding planner might be your thing. No special skills are required. That is why the wedding planning looks welcoming for individuals of different professional backgrounds.
The only tricky thing about the job is clients acquisition. It may be a bit challenging at early stages. So you need a marketing strategy to make yourself visible on the market. The easiest way to promote yourself as a wedding planner is to create a website. Firstly, with a website you are not tied to a certain location.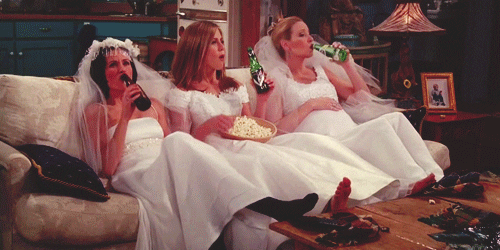 What is more, you are not limited by the number of hours your business stays open. Once you launch your website online, it is out there, working for you 24/7 on the global level. As you understand, a professionally-looking website eliminates all possible geographical and time restrictions. In practice, it means that increasing your client base might be much easier than you expected. But what do you do if starting this online business seems unrealistic to you?

There is a stereotype that only big companies can afford professional websites. You know, what people say - first hire the whole team of web programmers and web designers and only then enjoy your online business. The good news is that MotoCMS is successfully breaking this stereotypical thinking. Welcome its new responsive wedding templates at reasonable prices!
---
Just have a look at this responsive theme for a wedding planner from MotoCMS. This template is equipped with the handy Drag-and-Drop editor. The main feature of the editor is to help you build a website from scratch with a wide range of tools and widgets that are easy to use. You will enjoy the process of creating the unique design and layout for your website.
---
---
Idea #2. "Wedding-Shop" Till You Drop
Another idea to get successful in the wedding business is to launch an online wedding shop. For this venture, you need to concentrate on your product presentation. And again - MotoCMS can help you out with it thanks to its gorgeous wedding shop template.
Being 100% responsive, this template ensures that the products you offer will look stunningly beautiful on all the devices. And when choosing to boost your website's potential and retail goods online, you can upgrade your wedding template with eCommerce plugin from MotoCMS and get a reliable online income source for years. Who would say "no" to this, right?
---
Idea #3. Wedding Catering At Hand
You could also carve a niche for yourself as a wedding caterer. Of course, to do so, you need to know the basic principles of providing food and drinks at the wedding and be a decent cook yourself. Another option is to manage a team of cooks and waiters. Either way, you need a website to promote yourself. And not just a website. You need the one that can whet your visitors' appetite after they cast one look at what you do and how you do it.
And this is exactly what this ready-made wedding website from MotoCMS offers. Thanks to its amazing widgets, the Wedding Cake template represents a solid foundation for the catering business. For example, it gives your a chance to choose between carousel, slider, and grid galleries.
These galleries can help you stir your visitor's imagination with vivid photos of your delicious dishes and the way you serve them. Moreover, you can intensively use the integrated MailChimp widget to create a sign-up for your website. This way you not only support your brand but also show what you are up to these days. So enrich the potential of your catering business website with useful widgets and get as interactive as possible!
---
Idea #4. Capture the Moment at the Wedding
Starting a wedding photography business is another niche that you can try. No doubts, you need to lay the groundwork if you want to succeed with your business. You should have the genuine interest in the art of photography. Also, it would be nice to be equipped with a decent camera, several professional lenses and such. It is also important to have at least several successful photoshoots to demonstrate to your potential clients. And of course - you can start your wedding photography business by investing into your website.
This way you can share your works with the world and enlarge your client base at the same time. And on top of that, you can build this website yourself with this beautiful web theme from MotoCMS.
Being an artist, you will surely appreciate the real value of the design flexibility that the template is so proud of. For example, as a photographer, you will find the Color Picker the most exciting tool to use. This tool empowers you to choose and change five dominant colors that predetermine the color palette for your whole website. And the pixel perfect designs guarantee that your clients will hold their breaths while browsing through your photos.
---
Idea #5. Set the Tone for the Wedding with Your Music
If you like making music and entertaining people at the same time, a job of a wedding DJ may be of interest to you. The only detail that you have to take care of is your advertising. Usually, DJs are invited to work at weddings through word-of-mouth recommendations. But as we all know, relying solely on these recommendations may cost you quite a lot of precious time. So you may want to try some other ways to obtain as much free publicity as possible. One of the smartest ways to get popular as a wedding DJ is to launch your website with MotoCMS.
---
For starters, MotoCMS offers specialized templates for your business, like this Wedding DJ template. Moreover, MotoCMS provides you with step-by-step interactive tutorials. They will guide you how to create a website from scratch. How great is that?
Hopefully, now you know that starting a marriage business is much easier than you expected. So why wait? Enjoy the simplicity of the MotoCMS templates and launch a wedding business today!