You can divide designers into two groups nowadays: those who do everything on their laptop and those who still like to work with the printed wireframes templates. Somebody will say that it's an ancient approach, but I'm about to say that you are completely wrong. As a writer, I work with my laptop a lot, but some of my thoughts I write down to my notebook on a daily basis. We just love to work with paper and visualize our thoughts and ideas with the help of a pencil or a pen.
For those who love this kind of approach, we prepared a list of the best free UI/UX printable wireframes. Feel free to grab these sweet freebies and let us know if you have some useful printable wireframes to share with our community!
Did you know that having so many free design tools at your disposal you can start building your own design studio templates?
---
Sneakpeekit | Printable Sketch Sheets for Design Wireframing
---
Paper Browser | It's a browser, only in paper
---
---
SketchSheets | Printable device sketch sheet templates for UI & UX designers
---
Dribbble | iPhone X Wireframe with iOS 11 Guides
---
Dribbble | Free Printable iPhone 7 Templates (iOS 10)
---
Dribbble | Free Printable Google Pixel Template
---
Dribbble | iPhone 6 Printable Wireframes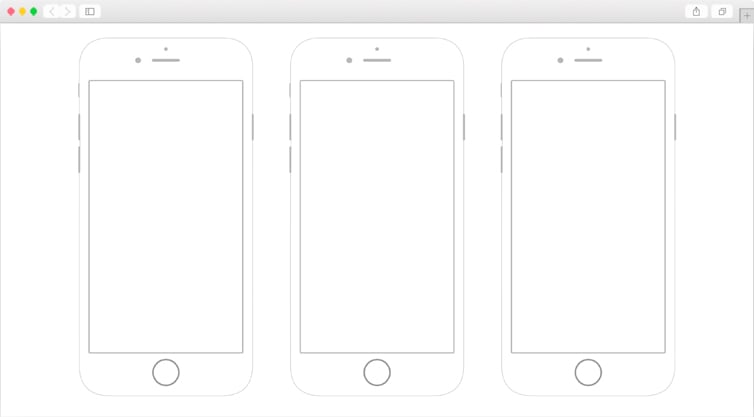 ---
Dribbble | Free Printable iPhone 5, iPhone 5s, and iPhone 5c Templates
---
Dribbble | Free Apple Watch Wireframe Template - Printable
---
FreebiesUI | iOS, Android, iPad App or Website Wireframe Templates
---
Dribbble | iPad Air Sketching Templates
---
IdeaToApp | Free iOS Dot Grid Sketch Paper
---
Behance | Free Printable Devices Templates
---
Behance | FREE Wireframe Templates Collection
---
Behance | Free printable A3 mobile wireframe template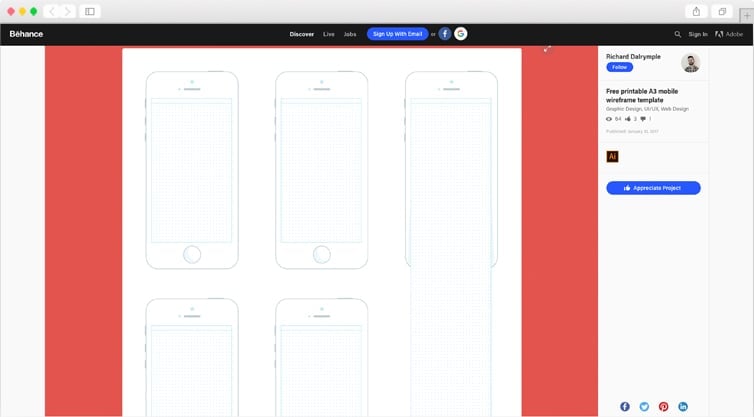 ---
---