Here is a new episode of TemplateMonster's customer case studies series. Today, we will share a story of one small marketing consulting company based in Iceland, which has been on the market since 1988 and has managed to keep up with the times.
Targeting small to medium sized companies in various business fields, Markvís have been with TemplateMonster for a few months only. However, based on their own experience of using ready-made website templates, they appreciated the quality of products and services provided. How can a marketing consulting company benefit from TemplateMonster's themes? Here is their story.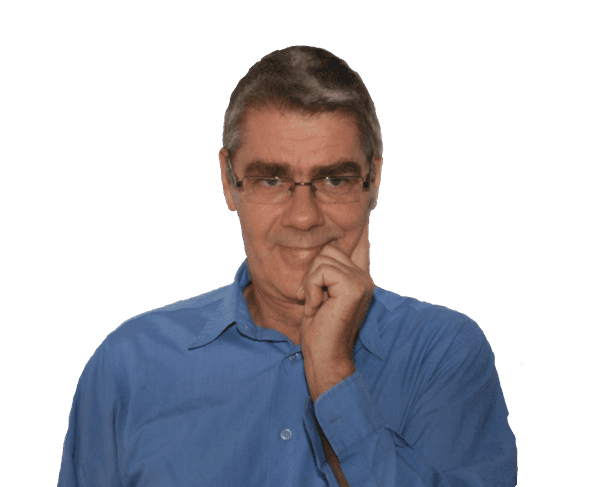 Name: Halldor Kristinsson
Occupation: marketing consulting company Markvís
Location: Iceland
Audience: small and medium sized companies
Site: markvis.net
TemplateMonster: Tell us a couple of words about yourself/your company (studio). Where are you located? How big is your team? For how many years have you been into web design?
Halldor Kristinsson: My small company Markvís has been around since 1988. It started as a marketing consulting company concentrating mostly on small and medium sized companies. Early on we started to use the internet as a marketing venue for our customers and throughout the years the internet and especially creating websites and content marketing has been the main focus. Markvís has only one employee at the moment but we outsource our projects to other companies.
---
TemplateMonster: Do you commonly use ready-made website templates in your work or create custom designs as well? (In case you develop custom themes, in what cases do you opt for ready-made solutions?
Halldor Kristinsson: In the beginning we created websites with HTML but nowadays we only use ready-made templates. Although we mainly use Joomla for our CMS we provide occasionally services for other systems like WordPress and Magento.
---
TemplateMonster: How much time does is normally take you to create a website based on a theme? How fast do custom-made projects launch?
Halldor Kristinsson: The process of creating a website with a ready-made template takes anywhere from 20hours to 50hours depending on the complication. Many customers like to have the template custom made for their special need. This is especially true when it comes to interactive websites, e.g. web-shops and websites with booking features.
With a number of web projects being already launched and lots of websites being still under maintenance, below we offer for your concideration one of their most recent works, which was built with the help of Cozy Restaurant Joomla Template.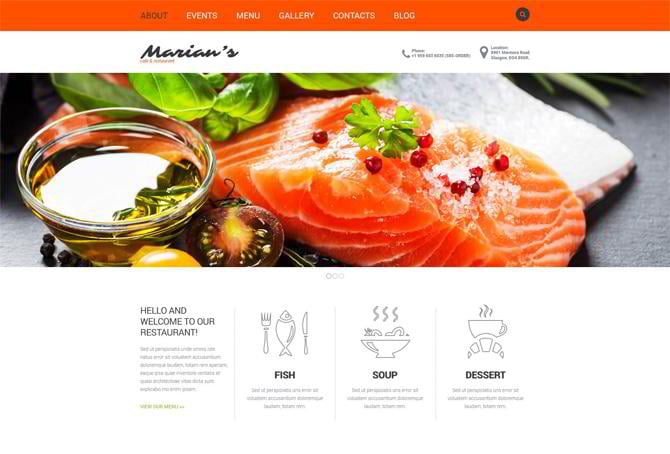 And here is a site that was built with its help - Salt Cafe & Bistro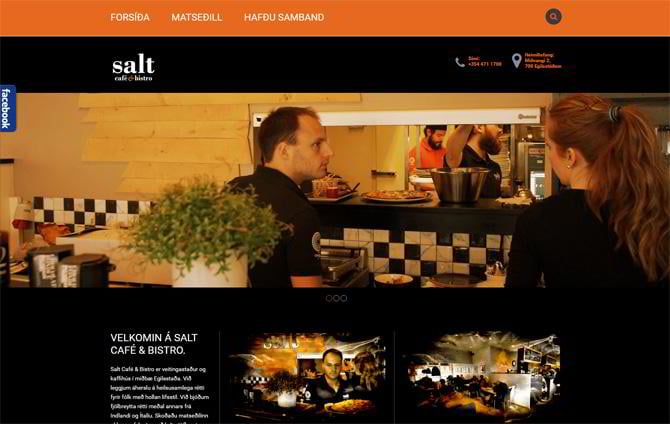 TemplateMonster: What's an average bill for a theme-based website creation? How much does it cost to launch a custom-made site?
Halldor Kristinsson: The price differ depending on the complication and how much custom made features are required. It also depends on how much content is ready made by the customer. A simple site can cost from $1.500 – $2.500. With more complicated custom made sites the cost can reach up to $12.000.
---
TemplateMonster: How long have you been with TemplateMonster? How can you evaluate the results of our collaboration? What do you enjoy the most? What should be changed/enhanced?
Halldor Kristinsson: I have only been with TemplateMonster for a few months. I have found the collaboration to be mostly seamless and the service is quite good. What my customers like the most is the vast selection that is offered. I like the personal help I get with my projects.
---
TemplateMonster: What is your audience? What niche do you target? Do you target foreign markets or prefer working with customers from your country only?
Halldor Kristinsson: My audience is mainly small and medium sized companies in all fields of business. Lately I have been working for companies in the field of travel related services. I have primarily concentrated on local markets but Markvís offer websites in more than one languages.
---
TemplateMonster: How do you attract new customers and keep them coming back?
Halldor Kristinsson: In my opinion a good satisfied customer not only comes back but refers our services to others, so my focus is on customer satisfaction. Regarding marketing I have been working hard on SEO throughout the years so being in the first or second place on Google for the most common keywords is essential. I also use direct marketing, mainly email marketing. Participating in conferences, posting articles on the social media and blogging on my website is part of my marketing effort. The most valuable quality of good marketing is patience.
Do you agree with the words said above? How do you attract your customers and keep them coming back? Do you have a lot to say on the matter? Then email marketing@templatemonster.com and we will be more than happy to share your story with all MonsterPost readers.