A bookstore is one of the many pieces of evidence we have that people are still thinking.
Jerry Seinfeld
Do you agree with the quote above, guys?  What is your attitude to reading books? Of course, you can say that online era pushed all books out. Even though, there is some truth here, and the new generation does everything except reading, books always will be an immortal source of inspiration and knowledge.
Some people can't spend their day without reading, while other need an extra motivation to start. For example, it was very hard to make me read when I was 12, I thought that there are lots of things that are really more interesting and exciting.
But everything has changed from that time because of my friend's mom. Mrs. Adams went blind because of a car accident. Even though, losing vision is a huge trouble for everyone, it was the most painful thing for her because reading was a huge part of her life. Fortunately, we've found a solution: my friend read books to her and she perceived them by ear.
---
---
But I realized that books contain something really special that makes people dive into another world. Otherwise, how can people worry about them so much?
---
---
Despite it's been a while from that situation, reading became an irreplaceable part of me. I even thought that a person can not be full if he/she doesn't read books. So, I decided to reflect on why people really need books. First of all, books develop our brain and make us feel calm mentally. Studies show that reading books keeps our brains active and prevents them from losing power, just like regular exercising for the body.
Furthermore, books help us to beat stress and feed us with information. Secondly, books expand our vocabulary, improve our memory, imagination,  and even help to learn foreign languages. As for me, books have lots of personal benefits because somebody can find relaxation in them, while someone takes books to cheer up.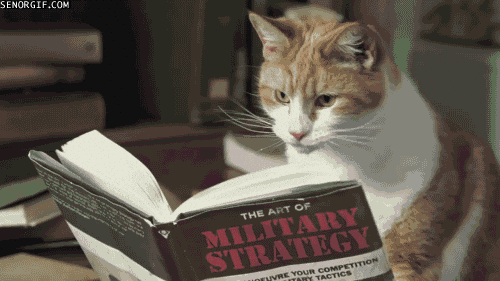 ---
Anyway, if books are so powerful, why do people drop reading day by day? I think that the answer is in books promotion. Look, we have lots of street banners about food, movies, smartphones, etc. Furthermore, we can see promotions online, don't we? Speaking about books, bookstore owners are stuck in the previous era.
It's really hard to find a first-class website that will make people want to purchase books there. If everything comes online, and consumers prefer shopping and learning on the web, why don't you run a powerful and catchy website for your bookstore?
People will see a catchy presentation with a captivating description, and they can get the desired book sitting on a favorite sofa. I think that this way will definitely spread a word about books and will attract the audience of different age and preference. A gorgeous and special WordPress book theme is all that you need for taking your bookstore online.
A trendy bookstore website will not only breathe new life into your business but also will enhance your audience. That's why we decided to create a showcase of the best WordPress themes that will definitely spice up your bookstore!
So, here we go! 🙂
---
One Page E-book Landing WordPress Theme
(Hemingway-style edition)
Built with power and crafted with care, this theme has a huge set of Cherry plugins that will help you to present your book goods in the best light and to show up your store as a reliable one for your visitors. 7 header layouts, 25 exclusively tailored content modules, custom widgets, and many other features to make your bookstore rock!
---
BookGroup - Book Publishing WordPress Theme
(Shakespeare-style Edition)
Licenced under GPL v3, this theme allows you to use it for as many bookstore projects as you wish with a one-time themes purchase. Over 500 first-class Google web fonts, clean code, great documentation, and a lifetime 24/7 support will help you to create a powerful website for your bookstore!
---
Editorso - Journalist Blog WordPress Theme
(Austen-style Edition)
Built with Bootstrap, this fully responsive WordPress theme has everything to fulfill your bookstore needs. A colorful design, effective 24/7 support, multiple blog layouts, versatile header & footer styles, clean code, easy-customizable layouts, and more!
---
Book Store Responsive WordPress Theme
(Tolkien-style Edition)
This fully responsive and well-documented theme will help you to run a captivating bookstore website with minimalist design, Parallax animation, and Lazy Load effects. Intuitive installation, multiple color options, lifetime support, filterable portfolio, and other features will help you to enjoy website building process.
---
Freelance Writer WordPress Theme
(Kafka-style Edition)
Being SEO ready, this theme will help you to create a target website that will be on the top of all search engines. Versatile pre-loaded content modules will help you to tell your story with multiple types of content, while pre-built custom widgets allow you to enjoy a great functionality of your website.
---
Books Reviews WordPress Theme
(Fitzgerald-style Edition)
A well-documented and fully editable bookstore WordPress theme with captivating responsive design underpinned with 600+ pre-loaded Google web fonts and Lazy Load effects. Built with Bootstrap, it has a Cherry Framework in the core, so, you can easily present your book masterpieces in the best light.
---
Ebook Responsive WordPress Theme
(Dickens-style Edition)
This theme will help you to present all books in a stylish manner. WordPress Live Customizer allows you to edit your theme in a real-time mode, so, there is no need to reload the page in order to check any changes. Multiple social options allow your visitors to spread a word about your bookstore in a matter of few clicks.
---
Writing Spot WordPress Theme
(Wilde-style Edition)
If you dream of profitable selling books, create your website using this fully responsive and fully editable WordPress theme. Parallax animation, cross-browser compatibility, great documentation, clean code, Lazy Load effects, and lots of other features will help you to present your writing masterpieces as a pro!
---
Publishing Company Responsive WordPress Theme
(Conan Doyle-style Edition)
If you prefer straight classic design instead of flashy one, this theme is your match. Your visitors can easily find necessary books using an advanced search that will provide them with immediate search results by means of keywords. Testimonials module will help you to make your website look far more reliable for your audience. A wide range of content modules, custom widgets, color options, and a lifetime 24/7 support will help you to create a website of your dreams.
---
To make a long story short…
Yes, Mrs. Adams doesn't need an extra book promotion because she was in love with them from the era of libraries. Speaking about modern web generation full of marketing fans, they are not so fond of reading because there is a lack of interest, fuse, and performance in books presentation. Showcase books as attractive and loud as Apple Computers presents its products, and, for sure, people will be drawn to reading again.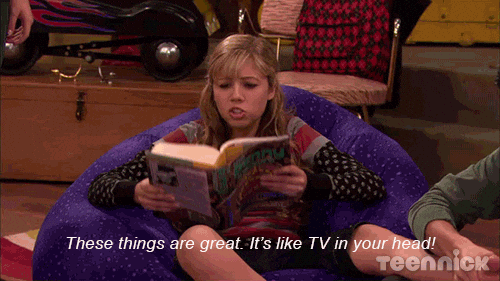 ---
P.S. If you need to get inspired, take a close look at the list of 100 must-read books that can change your way of thinking. We're very pleased to hear from you, so, feel free to add your thoughts about books in the comments section. Spread a word about this post, enrich it with your rates, and capture people with gorgeous bookstores! Thanks for reading!:)