Want to get your WordPress post noticed without any bad techniques? We've got you covered!
With the help of our new eBook, you will be able to get your blog to the top of Google in no time!
Curious to find out more? Join us as we look inside the book!
---
---
Here's what you'll learn:
The power of SEO-optimized website templates
The importance of unique shareable content
How to optimize your blog post URL
How to optimize your titles for SEO
Why you should use proper heading tags
What's wrong with your meta descriptions
And much more!
---
Interested in trying out these techniques? Hurry up and download this new eBook and make your WordPress post shine online!
---
In case you don't have a blog yet, you can choose a suitable template from our collection of best WordPress themes and launch your own one right now!
Good luck and have a nice day!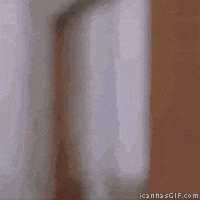 ---
Related posts
Top 5 Common SEO Mistakes to Avoid in 2017
Good Web Hosting Is Essential for Stronger SEO and Better Ranks
How a Reliable SEO Company will Debunk Common Myths
SEO Tactics that will See Your SME Dominate Search Engines In 2017
5 Invaluable On-Page Search Engine Optimization (SEO) Techniques
A Quick Guide to the Best SEO Practices Today
6 Future Trends of SEO For 2017
WordPress SEO – How to Avoid 5 Really Big Mistakes
---
Prime SEO Pack
provided by TemplateTuning.com
Boost your website traffic and sales by ordering this incredible offer!
You get:
a short video creation about your site/service/product and share it on video sites and resources
Power Point Presentation of your website and sharing it on 20 websites
sharing your website address on social bookmarking sites with high domain authority (Diigo, Reddit, Delicious, Plurk etc)
sharing your website on top social networking sites to get 600 high-quality social signals in total