"Small business marketing is difficult", "Tracking return on investment for small business is easier said than done", "Small business marketing can be lonely"… We hear so much when we ponder upon 'SMALL BUSINESS MARKETING'. Daunting, isn't that? Don't despair, I believe "SMALL BUSINESS MARKETING IS EASY IF YOU INVEST WISELY"
So, your small business did not grow last year, did it? Is that because you followed the common marketing techniques like Email marketing, SEO and much more? I don't say that Email marketing or SMS marketing will leave you in pain always, but it may take the time to reflect the hard work. I believe any marketing plan should trigger growth and you should always take enough time to evaluate the marketing strategy by identifying areas that may take you to the SUCCESS road.
So, what's the ideal way that will bring more value to your small business marketing, the way that attracts new customers and connects with the existing one?  Maybe you will again stare at your computer and throw some tweets! Or maybe you will start with a newsletter? Or email few potential customers, right? So, did your work reflect? Were you successful at the pre-decided goals of lead conversation?
The answer is avid. Small business marketing is intimidating, as you have limited resources and budget. Here you need to make the most out of limited resources. Investing enough time is tough, but identifying where to invest is tougher.
To ensure that efforts do break the back of the beast, here are few easy ways to get the word out.
---
Connect Personally – Desire For Heart, Not The Money/Mind
Tried! FAILED! Tried! FAILED! New Strategies Formulated and Implemented! Failed! TRIED! FAILED! Are you in a constant loop of failure, even after keeping your shoulder on wheels for long? Are you? So what's the solution?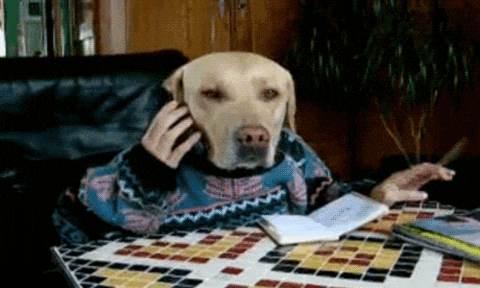 The answer is being PERSONAL. You would have heard about the old traditional marketing quote – "Don't advertise about the features of your product but advertise about the BENEFIT". So, for all savvy customers out there, it is crucial to make them feel like they are an essential part of a brand, rather than just focusing on products and services they may buy. So, how can you connect the customers on the personal level? Frame a story with your product which includes day-to-day activities, the story which relates their personal life. Explain how your products or services will benefit their life. In other words, BE HUMAN.
Do not hesitate to check our free eBooks:
Social Media Mistakes and How to Avoid Them
Email Listing Done Right: an Ultimate Guide from Template Monster
How to Attract the First 1000 Visitors to My New Website
I believe any company can easily implement this and it won't cost you a dime. All you need is to be honest with your customers. Implement this strategy in each and everything! How? You can connect personally through a video or any graphic image that includes a cartoon character relating with your personal life or any funny GIF.
---
Social Media Marketing – Time To Reach Millions Organically
Social media marketing can be a tough nut to crack as it could take a lot of time to translate into success for your marketing campaigns. Lately, the results of social media marketing are not pulling its weight in terms of business conversations and engagements. Ultimately, it has to happen as almost every online business is working hard to lift up their sales through social media. But the question is how many of them do actually succeed? I don't think I need to answer that, you already know that.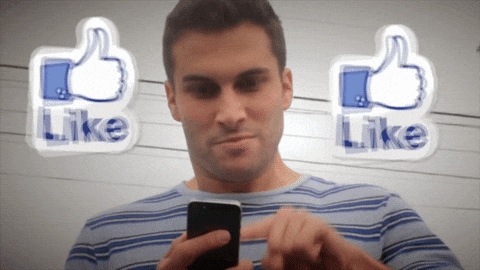 The excess of content and a limited amount of space forces Facebook into a character of the "Evil" for filtering the most relevant content along with some ads. Thus, some harsh results like some known companies shared criticism like getting Eat24's breakup letter to the social network who deleted their Facebook page in protest of fewer and fewer fans seeing its posts.

However, this fact seems as if each page's reach is in the vacuum, but in reality, they are the fraction of the entire network of Pages and people competing for attention in the zero-sum game of News Feed. They don't care that every additional post you publish or see from one Page is one less you from another Page you care about.
You need to come up with a video, picture story that connects with the user, as it tends to be social at heart along with generating brand awareness. Along with this do you know that these days Facebook is loaded JUST with videos? Obviously creative or even any personal video serves a quick impression and the research concludes that video works:
So, what other tricks can we opt for in social media?
Most of the time ads disconnect at the emotional level and seem more like an announcement. But ads from Flipkart and Coca-Cola stand out and create awareness about the industry in general. So, be sure you bring a humor in your posts and stand out from rest.
Create posts according to your target demographic, and produce a splash by courageously trying something different. Check what your competition is bluffing into and then make your approach newer, fresher and better.
Some of the innovative features of Facebook will assist in catching the eye, and help you communicate in a systematic yet interactive manner.
Show Feelings: Although it occupies a small space in your post updates, it could well be a great tool to trigger your targeted audience and get hits on that "Like" or "Share" button instantaneously, giving your post more reach.
Ask Questions: Get as innovative as you could with asking questions. People simply love seeing funny or even thought-provoking questions and the answers that turn up for them. If you are looking to get more likes, comments, and interactions with the community, this is the most recommended technique.
Some sure-shot questions that will bring more engagement are:
What is your favorite ________?
Would you rather __________ or _________?
What do you think of this? (Post a photo)
What is the one thing that you hate about _________?
What are the 3 things that you should have in your _________?
Customer Care: The In-Sync Facebook app will give you the ability to keep the traditional customer support portal synchronized with the social presence. It brings the customer support right inside your Facebook brand page
Facebook Contest: Contests are a great way to increase the reach of your brand on Facebook, as not only people are lured towards the prices that you are offering, but it also creates a sense of excitement. Ensure the contests demands 'SHARING'.
Focus ON USP Marketing
I hope you are aware of what USP stand for. If not, USP stands for UNIQUE selling proposition. It's the concept that makes your stand out from rest. The reason behind underlying the word unique is that customers usually pay attention to things that are unique and we need to leverage the advantages through this unique concept. To market the concept, you can make use of videos, pictures or well-written articles. Be Consistent!
Don't Be A Copy Cat – Stop Copying Your Competitors
You are aware of the fact that your company is unique. Similarly, you are aware of the fact that you don't serve the same products/services with your competitors. Since your products and company are different, your marketing tactics shouldn't be the same. How can you expect good reach and attention of customers when your articles/posts/emails are just like your competitors? Customers love new and fresh things, so outdo your competitors by following your own methods.
---
Conclusion
Now that you are aware of the elements and steps that help your brand to be on the success mountain, you could take the plunge and implement the tips listed here to ensure a robust rise in the awareness campaigns/goals.
What are your views, and what other strategies are you implementing to increase your Facebook reach? Do let us know in the comment box.