Watercolor is stereotypically considered to be a "girly" technique only viable for elementary schools and amateurs. But in fact, according to the CreativeMarket statistics, it is also the most popular design trend of 2017 (and the most profitable one for graphic designers). And what can be manlier than hunting down a mammoth (in other words, earning lots of money)?
So, I've decided to discard prejudice and have a closer look at the possibilities of this technique. Imagine my surprise when I learned that watercolor textures form a perfect fusion with my favorite vintage style adding a modern, extravagant vibe to it!
---
---
I've put together the best free, yet professional resources for graphic designers curious about this trend. I hope that this collection will help you take another look at watercolor design.
The gallery is divided into four parts:
Each part features professionally crafted freebies that can be instantly downloaded and added to your toolbox. The last part is dedicated to fonts: we have picked the ones that will look perfect in combination with watercolor textures.
Enjoy!
---
Free Watercolor Textures

Textures are among the most popular design resources (along with fonts). We are happy to introduce you to the best watercolor texture packs from all over the web. Some of them are allowed for commercial usage, while others are for personal projects only, so keep an eye on the terms of use. Remember that these watercolor images can be used as backgrounds, or as overlay textures for text.
---
---
This set of bright hand-painted textures is provided by Raul Taciu from GraphicBurger. The pack comprises six high-resolution PNG images with transparent backgrounds.
---
This package includes 15 great textures in PNG and JPG formats, with a print-ready resolution (300 dpi). It is free for personal and commercial design works.
---
Watercolor Typography Tutorial (Plus 3 Free Textures)
Teela Cunningham has created this small set of high-resolution textures featuring three items specifically for her typography tutorial. It is free for personal use.
---
Handmade Watercolor Texture Kit
Five watercolor textures in raster and vector formats (3 washes + 1 circle + 1 splatter).
---
Free Watercolor Textures by Lost and Taken
Lostandtaken.com features thousands of textures, which can be downloaded either individually, or as a large package. By clicking the link above, you will find 50+ free watercolor backgrounds for any taste
---
Watercolors Pack - 36 Free Images       
This is the first set of textures by MediaMilitia featuring 36 free pictures…
---
Watercolors Pack v2 - 30 Free Images
…The second set includes 30 watercolor textures and uses much brighter hues than the first one. Both volumes are free for personal and commercial use.
---
A versatile collection of 12 hand drawn and digitized textures that are available for commercial use. Big thanks to Geri Coady for sharing this freebie with the community.
---
Free Ombre Watercolor Backgrounds
Want to refresh your blog with trendy watercolor-styled buttons and headers? Then check out this texture pack by AngieMakes. It is free for personal projects, but you can use it for your blog or website.
---
Free Watercolor Backgrounds and a Picmonkey Tutorial
These textures have been created for the Picmonkey tutorial by Craftberry Bush.
---
12 colorful isolated textures with a transparent background. They are free for personal use.
---
25 Free Watercolour Circle Textures in JPG & PNG
Chris Spooner has created this awesome set of circle hand painted textures to help you with adding some color to your design works. Available in PNG and JPG formats, they are free for personal and commercial projects.
---
Ten free circle textures come from Rafiullah Mohammed, the owner of GraphicsFuel. They feature cool color combinations and will become a great addition to your design toolbox.
---
Merry Free Christmas - Texture Pack
Here are Christmas-themed watercolor textures made with vibrant colors. The pack includes 15 PNG textures plus several decorative elements.
---
Free High-Res Texture Pack: Grungy Watercolor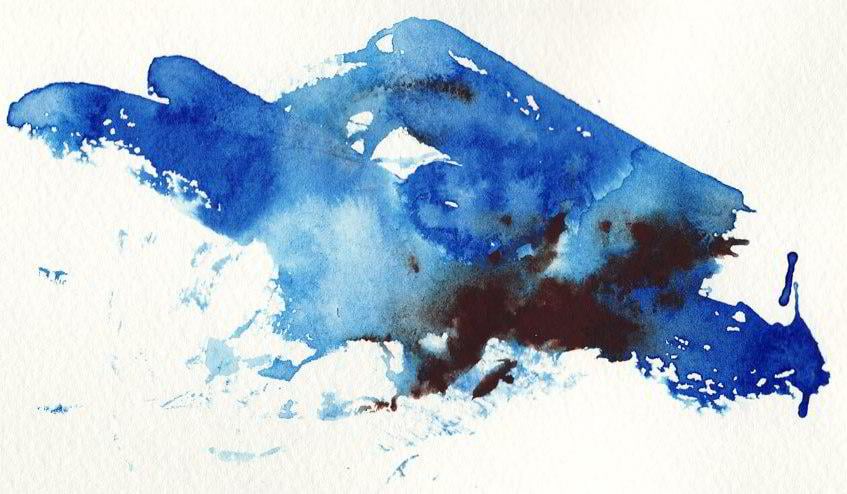 This is another collection of free textures available for free download – 10 grungy splashes on a rough paper background.
---
Free Watercolor Resources (Miscellaneous)

The watercolor design is not only overlying textures. There are a plethora of design elements: objects, backgrounds, borders, stripes, and even logo templates, - and some of them are completely free. With this collection of miscellaneous freebies, you will be able to spice up your design experience at no extra cost.
This free kit comprises 16 Photoshop styles in ASL format and ten refined shapes in PNG format. Also, it includes some inspirational tips on how to use watercolor textures correctly.
---
These free logos are unique because they combine two popular design trends – vintage and watercolor. Made entirely with vector shapes, they are easy to scale and edit. The pack also includes eight seamless patterns for Adobe Illustrator. This freebie can be used for both personal and commercial purposes, as it uses only free fonts.
---
Another great set of free watercolor elements comes from PixelBuddha. It features 17 detailed, natural looking objects: animals, leaves, arrows, ribbons, etc. They can be used for your handcrafted logos, invitation cards, posters, and much more.
---
This freebie is a large set of 41 hand drawn elements isolated on a transparent background. It boasts high resolution (300 dpi) and is ready to be printed right away. Save it for the next St. Valentine's Day to impress your beloved one with a creative greeting card.
---
Free Photoshop Watercolor Styles
Fond of Photoshop? You might be interested in this collection of Photoshop watercolor styles. With their help, you can add a handmade touch to your artwork with one click. It is free for use with no restrictions.
---
Tombeo Watercolor Kit Collection
Tombeo is a free collection of design freebies which is available for free for personal use. The commercial version can be purchased for $35 on CreativeMarket. Tombeo comes with ten handmade fonts, a large set of vector elements, and some watercolor styles.
---
Aquaway is another example of the harmonious fusion between vintage and watercolor design trends. The pack provided by Oksana Golubets includes 30 hand drawn vector elements, two watercolor textures, two splashes and three neat and professional logo templates.
---
Designed by the team behind TheHungryJPEG this pack of hand-drawn objects is free for personal and commercial use. It can be used for logo design, or to decorate greeting cards and posters.
---
If you want to present your design works in a stylish environment, grab this free mockup scene designed specifically for admirers of watercolor design.
---
3 Watercolor Floral Free Logos
Here comes a small pack of elegant, feminine logos with watercolor elements. The set includes 3 logo templates designed in different styles. The package contains 3 PSD logo files, three previews and a list of suggested free fonts.
---
Watercolor Freebies by Freepik

Freepik offers a humongous gallery of vectors, stock images, logo templates, and other graphic design resources, which can be used for free with attribution. However, if you don't want to attribute, you can purchase a premium subscription. Besides, some cool artwork is available only for premium users.
Anyway, even if you don't want to go premium right now, there are plenty of free items for you – and we have handpicked 20 of them to get you started. This section contains the most multipurpose watercolor freebies from Freepik. Click a preview image to go to its download page.
---
Freepik is not the only centralized source of design freebies. Great watercolor resources can also be found on Pixabay and Deviant Art, so don't forget to check them for updates from time to time.
---
Compatible Fonts
Typography largely determines the final look of your design piece. The most used types of fonts in watercolor design are bold brush and handmade sans. They are often supplied with swashes, extra symbols and other decorative elements that allow for more versatile and sophisticated lettering.
Text written with brush fonts such as Hensa can be overlaid with a texture to achieve a handcrafted look, while thin sans fonts are usually used as is.
We have collected for you a versatile collection of free typefaces to use with your watercolor designs. Below the infographic, there are links to the respective download pages.
***
01, 02, 03, 04, 05, 06, 07, 08, 09, 10, 11, 12, 13, 14, 15, 16, 17, 18, 19, 20
---
Wrapping Up
We hope these freebies will introduce you to the beautiful world of watercolour design and supply you with everything required to become proficient with this technique.
Now it's your time to speak up! What design trend would you like to be covered by us next time? Leave your comment's below.