Learn to Build Your Own Website From Scratch
If You Know Nothing About Web Design
Creating a site for the first time is overwhelming: hosting providers, CMSs, templates, SEO, SMM... Marianne is the girl that will take your hand and show you the easiest way to create a beautiful and profitable website to represent yourself online.
---
Learn to Represent Your Ideas Online
And Turn Them Into a Profitable Business
With Marianne Manthey, the owner of designyourownblog.com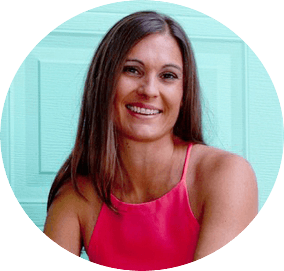 Marianne is a super busy full time web designer, blogger, and mom who helps creative female solopreneurs DIY beautiful websites that match their unique work and personalities.
---
You'll Learn
If you need a website and how to choose the perfect platform
How to create your dream-website without hiring a webmaster
What's must-have knowledge to maintain a website and where to get it
How to turn your new website into a profitable business
---
Listen to this webinar in form of a podcast here
Full transcript of the webinar:
Jeff Bell: Hi! I'm Jeff Bell from Startup Hub, free educational resource by TemplateMonster. Welcome to our webinar where we'll learn to build websites from scratch even if you know nothing about web design. We'll make it as beginner-friendly as it gets. Our guest today is Marianne Manthey. She's a successful blogger, super busy full time web designer and mom. She helps creative solopreneurs design their own beautiful websites. And it's her birthday today! Congrats! Thank you for being with us today! Hi!
Marianne Manthey: Hi! Thank you so much for having me!
Jeff Bell: Let's get right to it. What is the very first step if you want to create a website? How do you approach it? What needs to be done prior to buying hosting plan and a domain name?
Marianne Manthey
: The first thing is you have to kind of
determine what platform you want
to be on. Most people tend to have one platform in mind like
Blogger or WordPress
. They don't consider that there are other options that might be better for them. So I think that it's the first thing to do. Start with something low cost. You know, Blogger is great to start with. It kind of depends on your needs. If you just want to test it out, I highly recommend doing that.
If you want to start a business and you're ready to get going maybe you've already done blogs before and it's time to wrap it up then I think self-hosted WordPress is the way to go. You know, it has the most flexibility. Obviously there's Squarespace too which I think is a great platform as well. In the end of the day I think it's going to cost you a little bit more money in terms of monthly fees. I personally recommend WordPress, but again it depends on your own needs.
Jeff Bell: You mentioned money. How much money does it take a year for, say, a mom-blogger, to run and maintain a self-hosted site? What are the obvious and non-obvious expenses website owner faces?
Marianne Manthey
: If you're going to go with the self-hosted option, you're definitely going to have some fees, but
it's not that expensive to start a blog
. You can spend
as little as $50 dollars a year
on hosting which breaks down to 3-5 bucks a month, $10 a month for domain. Some cost more, some less. It just kind of depends on what you want to use, like if you have multiple domains obviously, but if you start with one domain, you can start with $10-15. You can always start with a free theme.
But if you're looking for something that's more customizable or has more options that you're looking for you can spend anywhere between $20-100 on a theme. Some are a little bit more but that's usually the average. Starting an email list, you can do that as well and that's for free. You can start it with something like MailChimp. You start out for free up to 2000 subscribers which took me quite a while to get up to there. You can start for as little as $60-150.
Jeff Bell: How much time does it take to create a website? To write enough content, getting over the learning curve of installation, management and maintenance of a website, filling the sample data of the theme with your content. How much time does it take to create a website from the very beginning till it's life.
Marianne Manthey: I think you're going to want to give yourself a little bit of time. You can go within a day. Really. Just get your hosting, install WordPress, there's just a few settings that you want to go through and you can just start writing right away. But honestly if you give yourself a few days to kind of get used to the platform, look up what are the best settings to have, the best plugins that you want to install to start with, learn the platform a little bit and write your first couple posts. A few days to a week would be great, would be perfect to launch.
Jeff Bell: Can one start a fully functional site/online store for free?
Marianne Manthey: I'm not really an expert on stores, I don't have one right now, I plan to have one in the future. You can get started mostly for free. WooCommerce has a free plugin that you can install on any WordPress theme, Shopify also just released a plugin. So the plugin itself is free but the service is $9 a month for Shopify. WooCommerce doesn't have any monthly fees as far as I know, but either one is going to have credit card fees or transaction fees. Yes,you can kind of do it for free, but you can't really sell anything without paying any fees.
Jeff Bell: Is it worth using a free theme? How to create a beautiful website if you don't have the technical skills and can't hire a webmaster?
Marianne Manthey: If you're just starting your first blog, and you've never blogged before, you don't really know what you're doing and not even sure what you're going to blog about I would honestly say to start with Blogger just to get going, just to start writing and see what it's like. However if you know that you want to do, start with WordPress, I think you can get started with a free theme, again if you're not sure what kind of features you want. Just to get started writing. But there's something to be said for getting a premium theme. One that's well-coded, well-thought out, has some good functionality already built into it that you don't have to add with extra plugins. I think it's definitely a good idea to look into premium themes if you really do want to take your blog seriously and you want a really good design too.
Jeff Bell: But all of the themes online look great. You look at the demo and they are just awesome. How to choose the template that would work good, have all the vital features and would correspond web design trends?
Marianne Manthey
: When i did my redesign last year I knew what kind of features I wanted, I knew. I needed a home page that's kind of customizable. There are drag-and-drop kind of thing for it. It's really hard to recommend themes because there's just thousands upon thousands and I couldn't possible know every single one but I do have experience with
Genesis
. It's a very well-coded theme, it has really great support. The thing with Genesis is you have to buy the framework and a child theme on top of that. So there's a little bit of additional cost, it's not much.
TemplateMonster obviously has some great themes and hundreds and thousands of them. And you know that they have great support because they're a really big company that's been around for a long time. Those are things that you want to look for. You want a reputable theme developer that has really good support and that's the most important thing cause you are going to have questions and you are going to need help.
Jeff Bell: Which CMS is better for what online business? How do you choose between them?
Marianne Manthey
: I've never used Joomla or Drupal. Maybe a few years ago when I was kind of starting to learn a little bit more about CMSs that are out there and before I really start getting into WordPress. I looked into it, talked to some people that were using it at their jobs and my understanding is that they were tougher to master. So that was the reason why I never got into it.
And once I started to hear more and more about WordPress..literally 30% of the websites on the web are powered by WordPress that says a lot, right? I think that that's a pretty good platform it's been tried and tested it's constantly being worked on and constantly being updated, there's tons of people that are working on it. I just think that it's really one of the best platforms out there. Especially if you want the flexibility and the ability to add basically any functionality that you want.
Jeff Bell: What would be your go-to tips to find your niche and make your site visible for your end-user?
Marianne Manthey
: The first thing you want to do is
learn a little about SEO
. I think that anyone that wants a website, that wants to be seen needs to know at least the basics of SEO. A really good place to start learning about that is
Moz.com
. They are pretty much like the standard in SEO. They have a beginners guide to SEO. It's straight-forward, it's easy, it has pictures, it's kind of fun to read. Definitely start with that because you want to know what kind of keywords you want to shoot for and start to incorporate them into your site.
The other thing is social media. I'd say it's really-really hard to get any traffic to your blog without social media. One person argued with me once on that and I was like "okay, you're the exception". I really don't know anyone that could get the word out there without any kind of social media. For me Pinterest is my biggest traffic generator by far. And for many people that I know Pinterest is a huge one. Really getting to know that platform is important.
Facebook – I would almost just forget about it at this point if you don't already have a page. I'm pretty much just letting my fall over the way side because it's starting to become useless. They just keep changing everything and now I just read something the other day about some new thing that they're trying to do, branded content or something. They change algorithms all the time and now it's like pulling teeth to get your content shown. So it's like, why bother.
Jeff Bell: Does every business needs a website nowadays or is being represented on social media enough for some?
Marianne Manthey
: I don't believe so. I think social media is good, you can maybe start, like I actually started on social media before I ever launched my blog and I started getting a lot of followers that way. I think that it's definitely a platform you can do. I remember there was a discussion about that in one of the forums that I do. There was another blogger that I know, she is a photographer and all her stuff is on Instagram. She says that she's got a lot of feedback and interest in her Instagram feed.
And she started to do mini-posts with her Instagram posts, like mini blog posts and she's having a hard time converting them to her blog and was considering dropping her blog. But the thing is that you become dependent on a platform that's not your own, you have no control over that, you have no way of collecting email addresses, no way of controlling what could happen. Like they've just changed the algorithm on Instagram and maybe your stuff will get shown, maybe it won't. It's just, to have everything, all of your content on somebody else's platform is really dangerous.
Jeff Bell: The same way with Blogger, all of your content is on Google's servers and it can be erased any time if they think that your content isn't good enough according to their policies so yeah, it all comes to self-hosted websites.
Marianne Manthey
: I totally agree. And that's why I say, if you want to just test out blogging and you just want to play around with it, to blog for your family and friends but don't really want to make a business I think that Blogger's great for that. If you really want to start building something, I agree, Blogger is a bad choice people have been shot down and don't know why.
The weren't doing anything against the terms of use as far as they know and they don't know. It's impossible to get in touch with somebody in Google. You're just like "Hey, I didn't mean to break any rules.Can you put my blog back up?". So to your point, self-hosted unfortunately is the way to go.
Jeff Bell: Most of the people start websites in order to monetize them in the future. Do you think WordPress is the only and the best choice to start a site that will bring money.
Marianne Manthey: I don't think it's the only one. I know a lot of people that have successful businesses Squarespace and to be fair on Blogger too. If you have an online shop or you're selling physical products Shopify is a really good platform too. As far as i know you can have a blog on Shopify too. Yeah, WordPress is not the only one. It would be easy to go ra-ra WordPress! It's the only way to go, but really it's up to you to do the research and figure out what's going to do best for you and your needs.
Jeff Bell: Do you recommend paid advertising for first time website owners to get the momentum going?
Marianne Manthey: I did not do any advertising like Twitter ads, Facebook ads. I still haven't done any ads. I probably will soon. As you know I have a full time job already so I'm just trying to keep my blog flowing is a hard enough endeavour as it is. But I do really want to get some advertisement going. I have a course that's coming out soon, I think I'm going to take some Facebook ads on that and maybe even some promoted pins on Pinterest. Cause I heard those work really well too.
Jeff Bell: What marketing strategies do you recommend using for a first time website owner?
Marianne Manthey
: Definitely, guest posting is a great idea, we talked about social media.
Guest posting is a great idea. That and doing the round-up type posts.
Where you send out an email to bloggers that have bigger audiences than you in your niche asking them to answer a question, those seem to work really well, even when I started
DYOB
I did a series of interviews with blog designers and I started to get on their radar that way and of course they shared my post with their audience and in that way I got to highlight some of my favourite designers.
Jeff Bell: What are the ways to turn a hobby-website into a profitable business? How to make money of a website?
Marianne Manthey
: It's hard to say how much time it'll take, it depends. For me,
I did not try to start making money within the first year of my blog
. My only goal was to build up my audience and to build up my email list. That's all I did. I knew that if I tried to sell stuff to soon, I would delude my brand, I would come across differently just because I didn't want to feel like I was always trying to sell something. I wanted to feel like I was genuinely sharing content that I believed in, that I loved to do and just wanted to help people out.
So that was my goal – to not even try to make money in the first year. Once I had an audience, a good feel of what they were looking for, that's when I started to look into some affiliate marketing, so I signed up for a couple of programs and just started writing a few posts, sharing some of those products, favourite things, round-ups and that kind of stuff. They actually did pretty good. Who knew! But you got to be very careful with affiliate marketing, you don't want to start getting too salesy.
You don't want it to seem like you're always trying to sell something. It must be something that helps your mission or what you're trying to help people with, it's got to support that mission.I got off track there! 🙂 So affiliate marketing is one, selling your own products. Part of my revenue is my ebook. I only have one right now, I'm working on some more. Ecourses obviously, sponsored posts if you could get sponsored through other brands. There's tons of ways.
Jeff Bell: Would you recommend putting ads banners on your website or is it bad for your image?
Marianne Manthey: It depends. I did do ads once or twice and they didn't do anything for me so after a couple months I just pulled them down cause they were literally bringing me like two dollars a month. That's not worth the space in my sidebar. If you've been to my blog it might look like I have ads in my sidebar but they are actually graphics that link to an affiliate product. Ads might work for you, it depends on what type of traffic you're getting.
Jeff Bell: I used to work in tech support here in TemplateMonster and I know that a lot of people who start their first website struggle a lot because they've bought a bad hosting plan. It doesn't have enough space, it has some limits, people get angry. How to choose the right hosting plan that will work good. What are the criteria?
Marianne Manthey: I think good support is #1. If they're going to help you to get your blog set up, if you have any questions and they are willing to help than they have pretty good support, obviously word of mouth too, you'll find out who has good support and who doesn't.
Jeff Bell: But it's really hard to know the truth beforehand, because if you google "which hosting provider has the best support", there'll be tons of ads, promoted posts, affiliate articles.
Marianne Manthey
: Sure, you have to just ask around. I know that people ask this question a lot in my Facebook group. And you get answers all over the place. It's kind of funny,
I recommend Bluehost a lot.
I've had good experience with them, but then you have a lot of people who complain about their service. So it's really hard to say. Maybe some people are talking to the wrong people on support. If you do have a host right now and you're not happy and you need a good answer just try hanging up and calling back to get somebody else.
When you're starting out and you don't have a budget and you're not making any money with your blog you don't want to spend a lot of money on hosting so you're going to go with the budget host. Which it fine, I don't think there's any problem with that. You're not getting a whole lot of traffic anyway. So if you're paying $3-4 a month and your site goes down for an hour or something like that it's probably not a huge deal because you're not getting as much traffic anyway.
If it keeps happening over and over again you need to upgrade. But I think starting out with a low budget host is probably the way to go. Cause for me, my philosophy is, when you're starting out keep your expenses as low as possible. There's so many things you can spend your money on in a business that you would go broke before you even made your first dollar. You would be so far in the negative before you made your first dollar if you spent your money on everything that there was. So just get what you need. And then just slowly update from there as a need arises.
Jeff Bell: People often ask me if it's worth using this installation wizards on hostings, what's your take on that?
Marianne Manthey: I'll be honest, I've always used the wizard and I've never had a problem with it so I think it's okay. Otherwise you're getting too complicated.
Jeff Bell: Do you have any advice on finding a perfect domain name? What tools do you use? What is the process?
Marianne Manthey
: Domain names are really tough. Because so many of the good ones are already taken. It's really hard to find a good keyword domain name. When I found that designyourownblog.com was available I was like "Is there a catch?". I really only bought it like three or four years ago. So I got lucky with that. Cause the first three years brought me ton of organic traffic just based on the domain name.
So I think it's a really good idea to try and get a domain name that is keyword friendly. However, if you're not exactly sure what your niche is going to be yet then that's going to be really tough because you might back yourself into a corner with that domain. But then again it's not like people have never changed their domain names before. So there's this option too. Or you can have multiple domain names all pointing to one website.
A lot of people have domain names that are just kind of cute, feel-good names that don't really mean anything or maybe it means something to them personally. And I found that there's nothing wrong with that as long as it's something memorable, easy to spell, easy to pronounce, easy for people to type in and remember. If you use a number and you say "my url is blogtwosomething.com" Is it blog2 or blogtwo? I would stay away from hyphens, because again it's really hard to say like blog-two-something.com.
You want something that just rolls of the tongue, easy to spell. And one other thing too, you want to look at it. If you use several words in your domain you want to look at it all in lowercase with no spaces and see if it spells any weird words. There was this one joke out there of the domain like expertsexchange.com and it spells expertSEXchange.com so you want to be careful. Just something to look our for. I would spend a good amount of time on that.
I wouldn't just pick one and run with it. Do some thinking about it, do some brainstorming. Write as many down as you possibly can, then try to narrow down your list. From there you got to type them in to see if they're available.
Jeff Bell: How does one find their perfect niche and imagine the persona they're writing for? How to find your voice in writing?
Marianne Manthey: I don't know if I'm a good person to talk about voice only because I don't even know if the voice on my website is any good.
Jeff Bell: There is an easy way to tell: your audience is very engaged, your audience shares your posts, you get traffic from the social media, which means you have the perfect voice for your audience.
Marianne Manthey
: So that said, I don't have any formal training in writing other than what I learned in school on basic papers which I hated to do.I just write how I would talk. That's how I start all my posts – I just write it all out, as if I was talking. Then I have to go back and edit it. The way to do it is just talk naturally, you don't want to talk in this business speak, cause nobody wants to read boring business speak, they wanna hear you speak to them as if you were friends.
Just be really natural. If you speak kind of brushly and use swear words, that might work for you.
I know several bloggers that has worked for them very well. You can't please everybody.
Now about finding your niche. The best way to do it if you really don't know what you'd like to write about is kind of write an assessment. Maybe write this down – everything you feel like you're good at. You don't have to be an expert at it, just things you have experience with, things you like to talk about with people, things that really fire you up. Politics, relationships, whatever it is you talk with people about. Make a list. And then you want to compare this list with needs that people have.
You have to do some research as well into what are people's pain points, what problems they have, how can you help them solve them. That has to be that kind of cross. There's another thing, too: yes, people have problems, but that doesn't necessarily mean they want to pay for the solution. Think about the types of problems you have in your own life. There are some things you're not willing to pay for. You'll research it online and it's good enough.
There are some things that you're not willing to pay for. You just go and research it online. But there are other things that you are more than happy to pay people for. I can learn how to change the oil in my car. Do I want to do it myself? No, I would much rather pay someone to do it for me. Like baking a wedding cake. I could learn how to bake my wedding cake but do I want to? I'd rather pay someone to do that. Same way with things online, with information.
There are things that people pay for and things that people don't pay for. It's up to you to do the research and find that out. You don't have to find completely original idea, just because there are people serving the same market, same problem out there. If they are doing well, that means there's a need for it. And that doesn't mean that you can't come and serve that market in your own way.
Jeff Bell:
Could you share your way to
designyourownblog.com
? You have a huge guides base, how long did it take you to create it?
Marianne Manthey
: My first iteration before I launched it, it took me a couple month because I'm a web designer and I'm a perfectionist, I was never quite ready to have it. So it was quite a while to design it, code it, build it. My first theme was completely custom.
As far as the content that probably took me like a month. I really wanted to launch with some pillar content. Stuff that was evergreen, that I knew would last a long time and still be relevant. I did three big series. On color, on fonts and one other one. It was 203 posts each. I launched with 8-10 blog posts.
You need to remember that hardly anyone is going to read them in the beginning, which is fine. But you can share them later as your audience builds. This content is what I reference to a lot even now.
Jeff Bell: What was the most challenging thing for you to learn in web design?
Marianne Manthey
: I think
the toughest thing has always been cross-browser compatibility
. That is something every web designer has struggled with since day 1. Fortunately it's gotten a lot better. Seems like browsers work together a little bit more.
I've got Mac now so I don't use Internet Explorer. Man that was the bane of my existence. IE six was the worst one. I think it's gotten a lot better now. Anyway that was one of the biggest problems. The other one I had a couple years ago when responsive design came out. It was kind of hard to wrap my head around. Now that I do it all the time I totally get it like "what was the problem".
Jeff Bell: What tools do you use most in your everyday website both technical and marketing management?
Marianne Manthey
: Let's see. So
I use Evernote every day
. Where i keep all my notes and ideas, blog post drafts.
Photoshop
everyday, duh. In my job, for my blog. I use WordPress, I use
Buffer
for social media automation. I've been really trying to figure out how I can automate my social media a lot more. So those are really handy.
I was using free version of Buffer with Hootsuite for the longest time and finally just decided to pay for the Buffer cause it was worth it. I use a lot of stock graphics, like stock photos.
Creative market is awesome, I'm on there several times a week. For work we use Istockphoto for stock photography. For my blog I'll purchase photos sometimes. There are so many free sites out there that have really good photos.
Jeff Bell: Do you have a content plan? Do you build new texts around keywords or simply around what you think your audience needs?
Marianne Manthey
: I'm afraid to answer that one. I kind of have a plan but it's really loose. I really wish I had a better grasp on my content plan but right now I just don't. It's a little bit all over the place.
Last year I had a big success having a monthly theme. Like this month we talk about sidebars, another month we talk about blog header. Than we talked about glog graphics. I can write about blog graphics all day long.
There's so many posts on that. I hate to say that I kind of fell of of that and I'm trying to get back on it. But I keep getting these ideas to do this and do that. I throw them in there and throw myself off. I'm lucky that i have an audience that likes what I put out there right now. But it is a good idea to have a plan, it keeps your content focused.
There are huge blogs that cover so many different topics, especially in the lifestyle space. But it's really tough to break into anymore. So it's a really good idea to try and keep a focus on one thing maybe two.
Jeff Bell: What in your experience do people need to check most definitely prior to launching their website? What are the mistakes they make, they miss? What should they take care of before publishing?
Marianne Manthey: Before publishing a blog post, you mean?
Jeff Bell: No, I mean going live with their website.
Marianne Manthey
: Well, I think one of
the biggest mistakes would probably be images
. Maybe like using too many… Not too many images, but images that are too large for your needs. I think that because there are some, you know, blog posts, they have so many images, and they're huge, and they're way too big, and they just really slow down your site. So, that is a big mistake.
And, oh, a big one, as keeping on the topic of images, is just using images, that you are not allowed to use. So many beginner bloggers do that. They're just going google and find an image and, you know, put it on there, and think it's okay, you know. And it's totally not okay.
Before you use any image, any graphic, anything on your website, please, please, please, double check if you're allowed to use it first of all. And if you do, if you're allowed to use it, you have to give an attribution and a link back. You might have to do that in order to use it.
Jeff Bell: Can you explain how to check that, because not everyone knows?
Marianne Manthey
: Well, don't use google to search for images, okay? I mean, that's just… So, there was… just recently, in last couple months, there was a blogger, that put out a blog post, that went pretty viral. She talked about her experience about how she had written some recipe post about peppers, something like that.
And she went out on google, searching for an image of a pepper, downloaded it, put it on her blog, and then couple months later she got cease and desist notice, and she thought: "Okay, I'm so sorry, I will take it down". Nope, that was not the end of it. Then she got contacted by this photographer's lawyer. Well. it was actually a scam. So, this photographer had actually put this photo on google, like had, you now, keywords and everything that it would be found. And I'm sure it wasn't just one image.
He probably has a lot of images out there. And basically, then he just goes searching around to see if anybody's used it. And then he just had six his lawyers on them. She paid thousands of dollars to this guy. In retribution. All for one image. So, it happens, it happens, people are  just trying to bait you to use their images, so that they could turn around and just make money off of you.
So, I can't say it enough, just do not use google to search for images. Go… I mean, so many people have blog posts now, including me, I have two over of my website. I have list of free image resources, and they are free to use. You want a photo that's in public domain, and if it is, it will tell you somewhere that it's public domain. Or you want a creative commons.
And if it's creative commons, this is licensing, right, that the owner or the photographers put on this photo. If it's public domain, you're free to use it however you want. If it's creative commons, there are several different licences and you have to check to see which one you're allowed to use.
Some of them you're allowed to use, but you have to attribute them, some of them you're allowed to use however you want. It's just... Do your research before you put an image on your blog. It's basically what it comes down to.
Jeff Bell: Do you think a great blog can function without a great design, solely on the content? You know, like Seth Godin's blog. It hasn't been updated, the design hasn't been updated since… Or Reddit, for example. It hasn't been updated for ages, and it's still hugely popular. Can a blog function like this? So, what's your take on this?
Marianne Manthey
: You don't. It just depends on what your niche is, really. You know,
you can definitely have a blog that doesn't have that great design as long as you have really good content
and really know what you're talking about. But you know, I think those blogs, the websites you were talking about, the ones that are so ugly but popular. The reason they work is because they've been around since before websites were good-looking.
Then they were all ugly, you know what I mean. And so that's why they still work. Maybe there few that kinda that still come up. There's exception to every rule. Personally I think to just have a nice-looking blog is important, because it's a first impression.
Everybody knows that you have to make a good first impression or people are just gonna be like "what is this?", you know. If somebody comes to your blog for the first time and they're like just kind of checking it out or maybe they just happened to fall upon it and they're just like "Ugh, it's painful to look at". You know, they are quick to cast judgement, and that's just the truth that matters, right?
Jeff Bell: The last one I have before we get to questions from the audience. I ask this everyone. What makes a good website?
Marianne Manthey: Oh, what makes a good website. Oh, okay
Jeff Bell: It's a big one. But just the key features in your opinion.
Marianne Manthey
: I think that a good website is to the point, meaning like it's easy to tell what it's about. Like if somebody comes on your website, whether it's by your homepage, by a blog page, by any page on your website. I mean not everybody enters your website through your homepage, you have to be aware of that. So, if there's something on every page, that basically tells people flat out what this blog's about, then that's the key. You know, a good way to do that is to
have a really good descriptive name or tagline in your header
.
If you're using a sidebar, to have a photo of yourself, I think, is really important. So many people leave that out and I think it's really important, just because people want to know what is the person behind the blog. And a little bio that explains what this blog is about and what it can do for you instead of "Oh, I am so and so, and I like this and I like that, and please, read my blog. Awesome!" Why should I care? You know what I mean? Like don't mean to be harsh, but you wanna give people a reason why they should read your blog, right?
You also want to be easy to navigate. Having too many options in your menu is not always a good idea, especially in you top-level menu. Like seen those menus that are in two lines. It's like: "Oh my God, too many categories". If you have too many categories, you're too scattered and you don't have any focus, right?
So, what else… Mobile, make sure it looks good on mobile. I think, responsive, using a responsive theme or template is better than something that's like a mobile version of your website, that basically strips away the design, but makes it readable on mobile. It works, but you know people use mobile so much these days, you kinda want your blog to stand out and not look like regular blue and grey mobile site that every other blog has. So I think that's...
Jeff Bell: Yeah, that's a great answer. So, the questions from the audience. Let's start with June. Are affiliate links, such as the ones from Amazon a good idea to start with?
Marianne Manthey
: Uhm, so, we've talked about affiliate links earlier.
Obviously, I use them, they do really well for me
, I think it's a really great idea, but, you know, just to reiterate, I think, you know, you want to
make sure the products you are promoting are relevant to your audience and are relevant to your niche
, and kind of make sense in that they are also product that  you believe in, that you're not just, you know, signing up for every affiliate program out there and just, you know, throwing it all to the wall, seeing what sticks.
I mean, you want to stand behind those products. It's really important. As far as Amazon, I think people do really well with Amazon, I think it's great, especially if you recommending physical products, I think it's awesome, I think some people make really good money. I would use it if I could but I live in a state where Amazon doesn't allow me to sign up for their affiliate program, so I can't *laughs* I don't have any direct experience with Amazon, other than I buy it from them.
Jeff Bell: I see. So, Cary and Eric both ask about themes. Basically, how to edit themes and how to manipulate templates to get them to work like the live demos.
Marianne Manthey: That's, well..
Jeff Bell: It comes in the documentation of each theme…
Marianne Manthey
: Yeah, I mean it's… How to edit a theme… I wish I could just answer that like, you know, like the answers on this interview. But, unfortunately,
it's a little bit more involved than that
. You know, I customize all of my themes, in some way, shape or form. There are a lot of templates out there that have customization built into them, especially nowadays. So, that's always a good option. You can just use, within the theme, dashboard, you can change the colors or you can move things around, show things, hide things, whatever. But..  Oh, I'm sorry, this keeps falling out *points to her headphones*
I did most of my customization through... with just HTML and CSS, so I think that it's really important to know at least some basics about HTML and CSS, if you want to really do some customization.
Jeff Bell: Yeah. Julie asks, what are the best WordPress themes to use? Well, I asked about her background to see what would be the best for her. She wants a nice business site people can go to, see her books and ask questions. Yeah, so..
Marianne Manthey
: Well, again, I guess that kind of goes back to, you know, what we've talked about earlier. It's really, I can't really say, just, you know… I can't really tell you what themes you should use for your niche, just because you know, I, well, I don't know, I mean I would have to know a little bit more about, you know, you and, you know, do that whole client. *laughs* Interview, and everything like that, to really recommend, oh, here's what you should use.
However, that said, like, we talked about earlier, there are some good, really good themes out there and some really good theme shops out there. Like TemplateMonster, of course, and I mentioned Genesis and I think that if you just… You gotta just look for what are the type of features that you want, like, you know, do you want a slider or do you want… What do you want your blog page to look like, you know, do you want a sidebar or not… I mean it's just, it's really hard question to answer unfortunately *laughs*
Jeff Bell: Well, Julie can find you at DesignYourOwnBlog.com and...
Marianne Manthey: Yes, come to DesignYourOwnBlog.com, sign up to my list and join my beautiful Facebook group. It will help you out!
Jeff Bell: One more very specific question from Aira: how to set navigation on a website? I think it's hard to answer it in a form of webinar, but still, do you have any advice? Where to go to to read tutorials?
Marianne Manthey: To set navigation, so, like as in WordPress?
Jeff Bell: Well, yeah, I guess so, yeah.
Marianne Manthey
: Yeah, well, in the dashboard… I like to personally
have two separate navigations, one above my header, one below
. I don't know if this is answering the question or not. But, you know, I just have, like, the main, basic pages in the very top of my about page. You know, contact page and all that. And then my second navigation is just my categories, that kind of stuff, stuff that is relevant to my content, actually.
You want to think your navigation through for sure, to make it easy for people to understand what they're looking at, what they're looking for. Don't be cutesy with your navigation names, use something that people understand right away, they don't have to try and think about, what does this mean? But yeah, I mean, if you're using WordPress, then in the dashboard, it's under Appearance -> Menus. So, you can add your menu items there. Hopefully, that answers the questions.
Jeff Bell: Also, Prerna asks a huge question: "What to know from start to end about making and maintaining a website?" It's kind of a topic for a series of webinars!
Marianne Manthey: Yeah, it's because of questions like that, cause they are not the first person to ask me that, I am working on a course, that, fingers crossed, will be done by the end of the year. Basically, holding your hand and walking step by step for starting a blog from start to finish. From figuring out your branding, your colors and fonts and all that, to designing your homepage and then actually implementing it into the actual blog. So, if you want to sign up for my list, I'll let you know when it launches!
Jeff Bell: Also, there is Helena. She thanks you so much for your efforts to support us. I guess "us" are the website owners!
Marianne Manthey: You're welcome!
Jeff Bell: Can you wish something to our viewers as a farewell?
Marianne Manthey
: This sounds so cliche, but I really love designing websites, I really love anything that's related to design and online. So, you know… I'd love to help you if you have any questions. I don't currently do any type of consulting work, just, you know, because I have full-time job.
But I'm always willing to answer questions and that's why I have my Facebook group, too. I would love for you to join that, it's a really-really great community and there's always people on there that are answering questions, there's always people on there asking questions, looking for feedback, just "hey, will you take a look at my blog and tell me what you think?". It's a perfect place for that. So, I really encourage you to come and join us in there. And I would like to help you to make your blog more beautiful!
Jeff Bell: Thank you so much! Than you so much for being with us today, for sharing so much information. And happy birthday!
Marianne Manthey: Thank you!
Jeff Bell: It was Jeff Bell from Startup Hub, a free educational project by TemplateMonster, and Marianne Manthey from DesignYourOwnBlog.com. Thank you for being with us today and good luck with your website! We look forward to see you at future events. See ya!
Marianne Manthey: Bye!
Check out our website templates collection and start doing business with TemplateMonster.