2 Military OpenCart Templates
Military OpenCart Templates
How is it possible to present an online store in a very organized and effective way, yet not losing track on its purpose?
Of course, by using any of these Military Gear OpenCart Themes.
Best Premium Military OpenCart Themes
These Military Gear OpenCart Themes is your solution to creating a very effective online shop where you can present your military gears and accessories to interested customers. Aside from achieving its primary purpose in selling, you can get extra features, such as its admin capabilities which help you in creating reports and managing tasks within the website. The layout and design are well thought of, and perfect for the nature of your shop. These themes can be easily installed to the CMS platform, enabling you to customize your website's design easily. Since it is responsive in design, your page can be viewed easily even from mobile devices.
There is no way to see the benefits that to actually try and download the available templates now. The great part about this is that you can have the guarantee that you can customize the themes according to your style and preferences. These themes are very easy and very comfortable to use. If it is your first time to use these themes, you have the perfect options in front of you.
Buyers are not Indifferent to the Products They Purchase
I really like the old school look of this template. So many themes are so flashy and oversized these days it was nice t...
Read more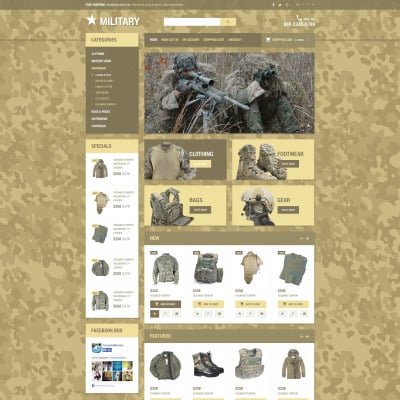 Military Star OpenCart Template
OpenCart Template
Thumbs up! Design is clean, professional and simple. Graphic design is relevant, consistent and professional, just fit ...
Read more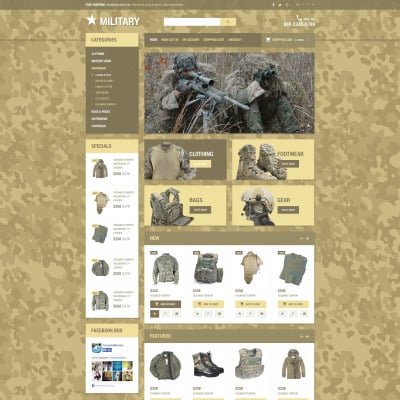 Military Star OpenCart Template
OpenCart Template