2 Religion OpenCart Templates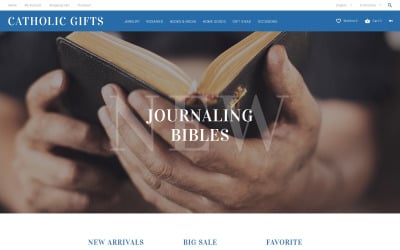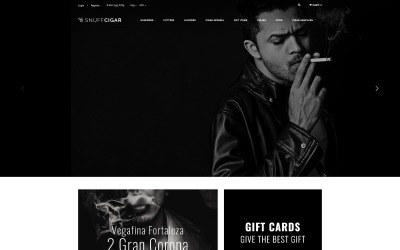 2 Best Religion OpenCart Templates 2021
Religion OpenCart Templates
Good religious OpenCart templates allow you to put forth an important message about your faith and what it might mean to your visitors. They also offer flexibility and the opportunity to host products that may appeal to those who share that faith. Better yet, you can use the template to keep visitors informed about interesting news and occurrences.
Best OpenCart Templates for Religious Website
A good template will be able to handle practically anything that you throw at it. It should load quickly while being able to process and display images and other content in an appealing fashion on all devices. Quality themes have a number of key features.
Responsive Design
It is important to cater to all people, regardless of the devices they use to access the website. Keep in mind that most people now use mobile phones and tablet computers to access web content, in addition to traditional desktops. Church OpenCart templates that have been built with fully responsive design techniques in mind are able to adapt to all devices, regardless of size, offering superior accessibility.
The Online Store
One of the key features of any religion OpenCart theme is the online store. This offers site owners the opportunity to advertise and sell a number of different products via the site. The templates allow for easy uploading and pricing of products. They also ensure each product can be categorized and displayed on the site in an attractive manner. This makes visitors more likely to purchase them.
On-Line Chat
If you would like to take a more personal approach, these templates also have online chat options integrated. This allows visitors to ask questions directly to you, without having to send additional contact information via a form or email. It also means you can offer instant responses that inform what each visitor does on the site.
Blog Functionality
A good blog can be a boon for any site owner. It allows you to update your visitors on the latest happenings with the site, in addition to sharing news and information that can make you an authority. A blog is also essential to search engine optimization (SEO) as it can act as a constant source of updated content. Search engines, like Google, are always looking for new content to deliver to users. This means your template's blog helps to boost its standing with search engines.
The Admin Panel
The best religion OpenCart themes have admin panels behind the scenes that can be used by you to make changes to the site. It is through this panel that you can update content, add products and ensure the site delivers a quality experience to all visitors. It is safe and secure, ensuring you have full control over who can access the backend of the template.
Featuring fully responsive design and offering a number of features, including blogs and online stores that make them very SEO-friendly, these templates help you to focus on providing great content to visitors. Select a religion OpenCart template to boost the credibility of your site and enhance your users' experiences today.