2 Wedding Album WordPress Templates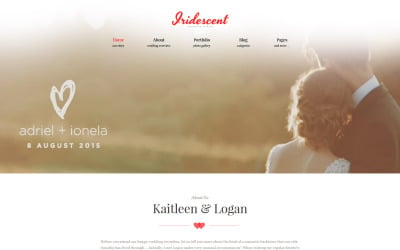 2 Best Wedding Album WordPress Templates 2021
Wedding Album WordPress Templates
Wedding albums are a beautiful reminder to those who witnessed your wedding, and are a great way to share a piece of the atmosphere to those who didn't attend. You can simply choose one of the Wedding Album WordPress Themes and create a website in no time!
Who might need WordPress Themes for Wedding Album?
Wedding is one of the most important days in people's lives. You can share those moments with loved ones in person, but a memento will always remind you of the celebration of your love. You can publish your love story for the whole world to see - by having your very own website for wedding.
It's not only a beautiful and unique solution, it can also come in handy as well! You can have your guestbook online, wedding gift registry, notify loved ones about the venue where the wedding will be held, use contact forms for direct messaging, and so much more. Thanks to being fully responsive, our WordPress Wedding Scrapbook Themes render the same perfect on multiple digital devices.
Your online wedding album can showcase all your moments in one place, and people can share them via social media. Visitors can leave comments on the website too! You can also blog about your experience, your wedding, preparations, moments you want to remember and share with others. You can also add multiple albums in galleries if you wish to separate them. Add your profiles, your relatives' profiles and more.
WordPress is a very easy-to-use platform, and all is administered from the nifty admin panel. You don't need any experience to set the New WordPress Templates. But, if you do need assistance, you can always use our top-notch 24/7 online support system that comes with every theme purchased via TemplateMonster.
Your love story is one purchase away from becoming online! Make your planning easier, keep friends in the loop and share moments after the big day - Wedding Photobook WordPress Templates or other Wedding WordPress themes can make all of this possible!
Responsive Wedding Album WordPress Theme Video Tutorial
Are you the newlyweds and want to store the precious memories of your wedding day on website pages? But you are not sure you can handle creating your own wedding website? Put aside the hesitations and watch this video! You'll see that it's not a big deal to create a wedding website on your own! If you own a wedding planning company or your work is somehow connected with weddings, you definitely need to create a WordPress wedding website to expand your business. You can make a wedding invitation website or a WordPress wedding blog. From this video, you'll get to know about the easiest way to create marriage website. So, if you were ever wondering how to create a wedding website, just watch the video.
Wedding Album WordPress Themes FAQ
Will changing WordPress theme affect SEO?
Yes, to the biggest degree. A new theme is likely to feature a different set of settings and SEO.
Which Wedding Album WordPress themes are best for beginners?
If you are a beginner webmaster, then drag-and-drop WordPress themes will be your best choice. These are intuitive and feature-rich web solutions that are ready to be modified in a drag-n-drop editor.
How to change Wedding Photography WordPress theme name?
Take the following steps in order to rename 'themeXXXXX' to custom name in WordPress.
Log into your WordPress admin panel.
Navigate to Appearance > Editor
in the Stylesheet (style.css) file change Theme Name:themeXXXXX to your name.
Where can I buy Wedding Album Design Services WordPress themes?
TemplateMonster offers one of the most numerous collections of WordPress themes for all micro-niches, letting you choose from 2000+ ready-made solutions for multiple purposes.
How to convert Wedding Album Design Services WordPress themes to HTML?
In order to convert WordPress themes to HTML, you can make use of such tools as Simply Static, Jekyll, Pelican, etc.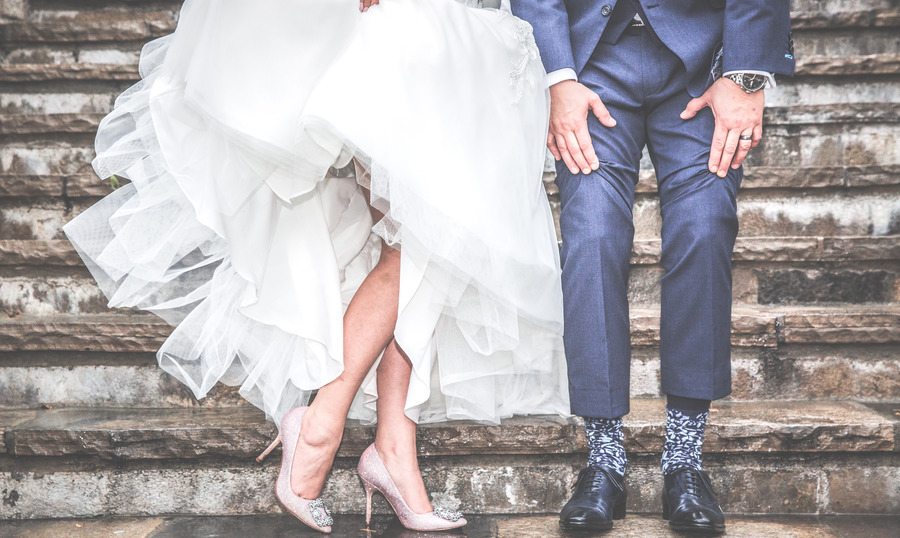 Best Wedding WordPress Themes For The Happiest Marriages
Hey, guys! Are you married? What does the wedding of your dreams look like? Today I'd like to talk to you about this beautiful and memorable event in order to help you to build a top notch wedding business.
Read me
Read me