Tema de reparación - Plantilla de servicio móvil Moto CMS 3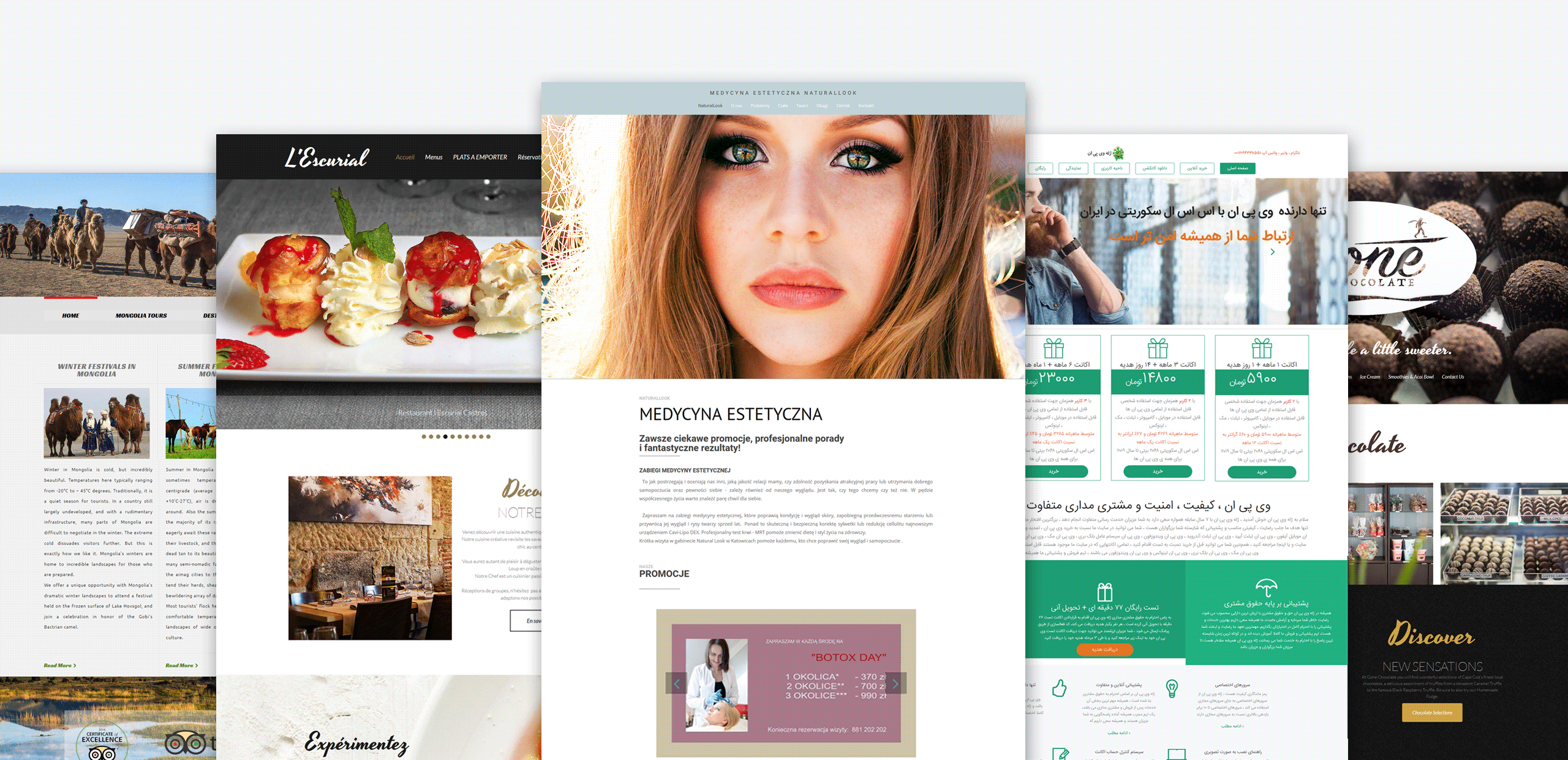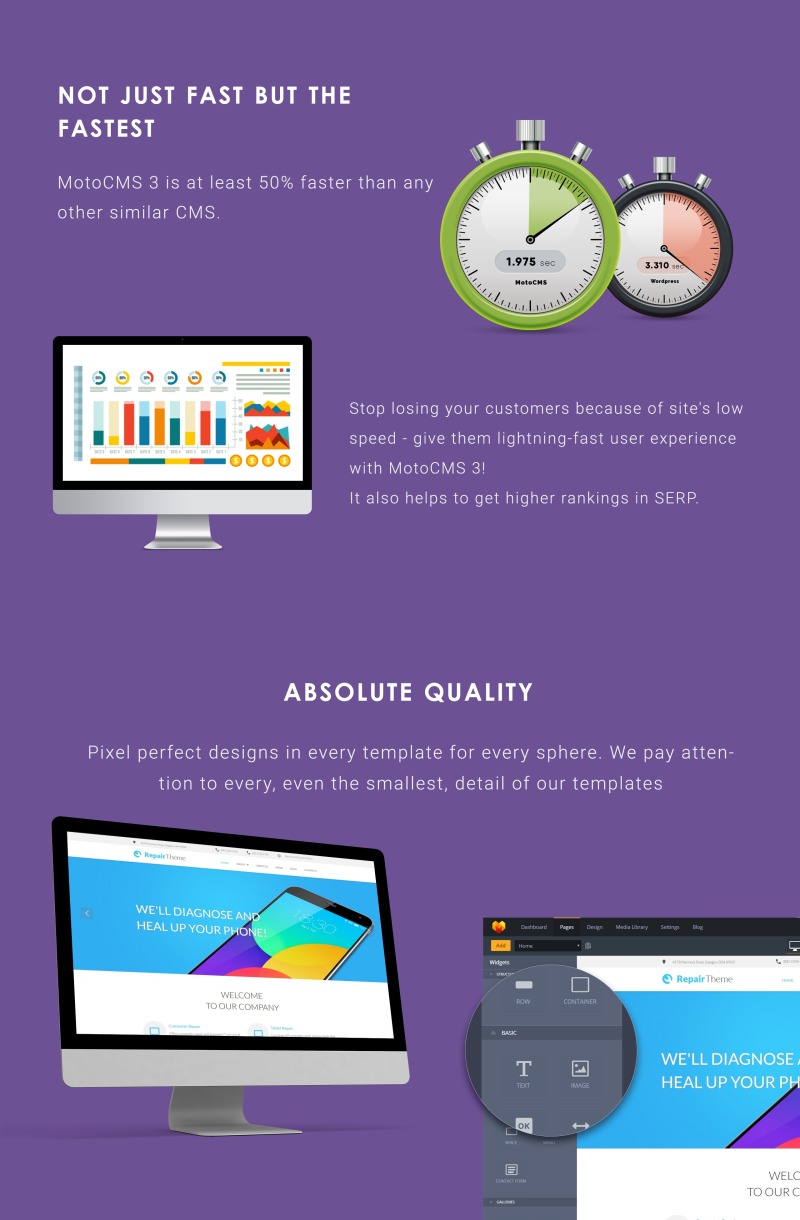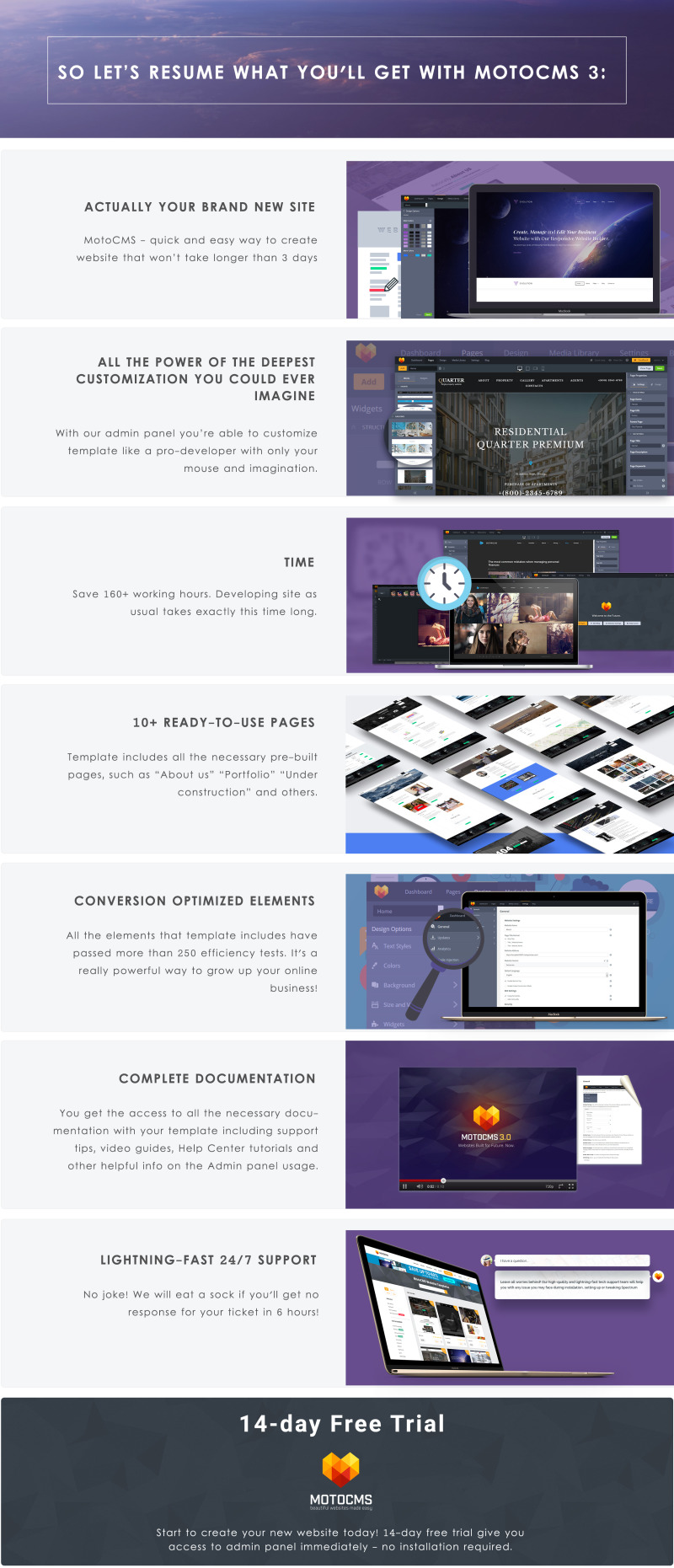 Registro de cambios
Repair Theme v1.2 2021-05-25
There was added a Tag List widget that gives the opportunity to display a list of existing blog tags on any page of the website;
Minor improvements were made to Recent Posts and Post List widgets. Now the admin panel always displays the current list of blog posts;
Added content blocks with the ready-made design;
Updated to the newest MotoCMS 3 version;
Bugs fixed.
Repair Theme v1.1 2018-10-02
Added pop-up window functionality to allow users create and edit pop-ups;
Google Map Pro - a new advanced Google Map widget was added to the admin panel. Using it, you can not only connect to Google Maps and display your office location on the website pages, but also choose different map themes, customize the controls display and add the necessary markers;
A new effect has been added to the admin panel. It allows setting custom designs for hovers on different content blocks;
The Accordion widget was added. This functionality allows to improve design and display content in a new way;
Updated to the newest MotoCMS 3 version;
Bugs fixed.
2 Opiniones sobre este producto
perfect template and got eCommerce, quick to get going and setup, love it
I liked the animation, that creates a good and professional impression.
0 Comentarios para este producto