Electromo - Electronics Store eCommerce Clean OpenCart Template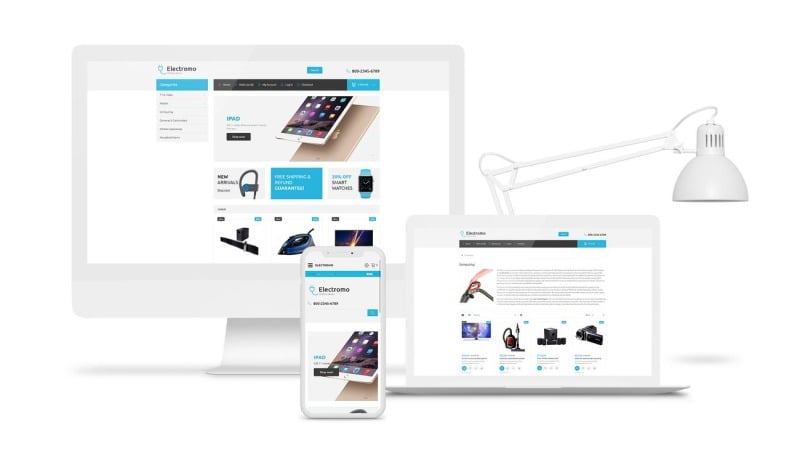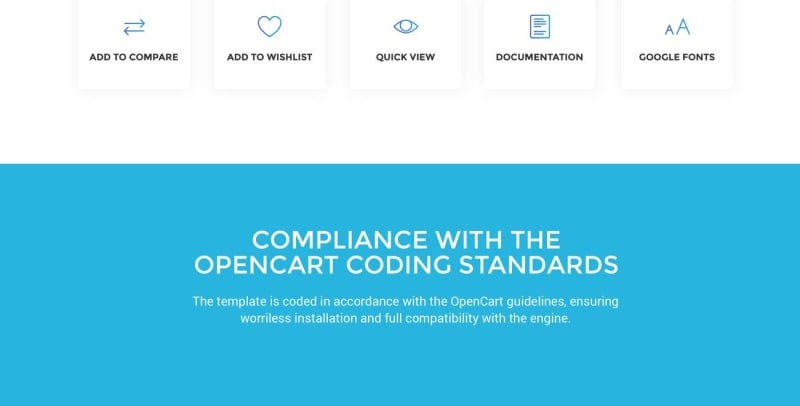 You can make a good business with an online electronic store. Yet, there are many electronic online stores and you have to overcome thousands of competitors. In order to do so, you need a great website template that can work constantly without issues. This is why we present you an Electromo OpenCart theme. It was developed by professionals and includes a clean code. This theme was designed in a clean style and allows you to highlight products and descriptions. Moreover, due to the full OpenCart e-commerce plugin pack, this theme has a cart, wishlist, and compare button. It also has a blog, social options, site map, and many other useful features. You can use Electromo to create a mobile online store, computing shop or any other electronic store.
3 Reviews for this product
Отличный шаблон! Сайт изменил цветовую гамму, но классные настройки)
Добра робота, все зроблено файно. Є декілька моментів для доопрацювання, але то не критично
I am a student. Ill use this template for my homework. The good side of the template: responsive, nice design and free :D
Show more
4 Comments for this product
You can write a comment for this product
Hello there! Thank you for this free theme! But, there is the instruction for installation?
Thank you for your feedback! Kindly use the following guide on how to install the theme: https://www.templatemonster.com/help/quick-start-guide/opencart-templates/master/
Hello! Will the theme work on OpenCart v. 2.3.0.1 ? Thanks!
Hello Yoana. Thank you for comment. This Opencart design is compatible with 2.0.1.0 only. Have a nice day! Regards, JJ Blackstone
I have php 5.3.2.9 Am I am bale to use this template?
Thank you for your comment. This template requires PHP version 5.4 or higher.
Can I use this for a commercial Website without talking premium support?
Hello Nagmani. Thank you for question. Yes, you could this Opencart theme for commercial purposes. Premium support package is recommended service which you can purchase along with template to get Webmaster assistance, priority in queue and other advantages. Have a nice day!
Show more