Roll over
the pencils to see
Shade Names
and
click
the pencil to copy the Color Code
Clarity, simplicity, efficiency - it's all about blue color in web design. Types of sites that use it with examples:
Political parties use blue color when it is presented in the flag of their country.
Blue forms the fantastic three of primary colors with red and green. It belongs to natural colors, and for viewers is more preferable to artificial ones.
useful for the user's
emotional response;

allows user to focus on
the website content;

offers new approaches
to the choice of colors.
The gender of your clients differs, but all of them like your sites in blue color.
For both and blue is in the top 3 most favorite colors. However, men have a much stronger preference for blue than women. It may be the calming effect that makes it popular, or it could be the association of some shades of blue with authority figures, intelligence, and stability. Everything depends upon personality.
Find out World Wide Understanding of Blue in web design: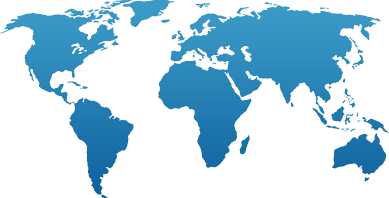 European:
soothing

something blue

bridal tradition
Western: sadness, depression, conservative
Iran: mourning, color of heaven and spirituality
Colombia: soap
Blue is one of the primary branding colors. What brands with blue logos do you know?
Roll over
the sections of chart to see logos
Popular blue color cocktails and their behavior in web design:
Color has the greatest influence on the perception of your site. If you want to share the secrets of Blue Color in website design across social media, click the share buttons!
Click the button to copy the code of a .jpg version of this infographic and be able to incorporate it into your page.
What's behind?
This infographic is for everyone interested in psychology of colors and its role in design. When you start searching for the right color scheme for your design, browse this infographic for the useful information about one of the most popular colors in web design. What will you discover from this infographic? The sites that use blue as the primary color, the power of blue color in branding, its 55 shades, popular mixes with other colors, gender preferences, color meanings by culture – all this will help you make the right choice and start cool, stylish, and attractive site
If you see that something is missing here, drop us a line via this contact form.
Published on October 2nd, 2012 by Katarina Klementi