Tema WooCommerce Responsive #63000 "Woostroid - Multifunzione"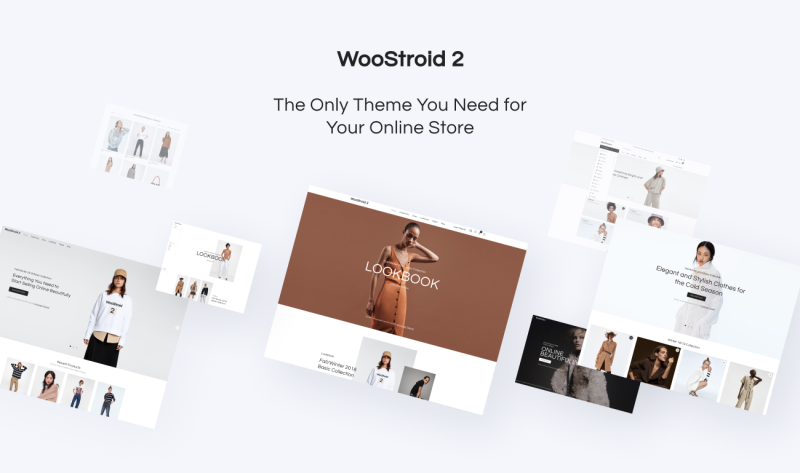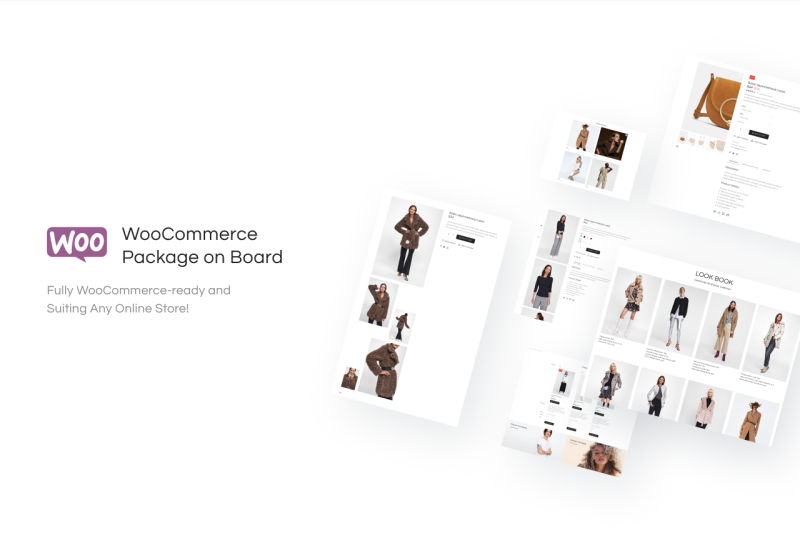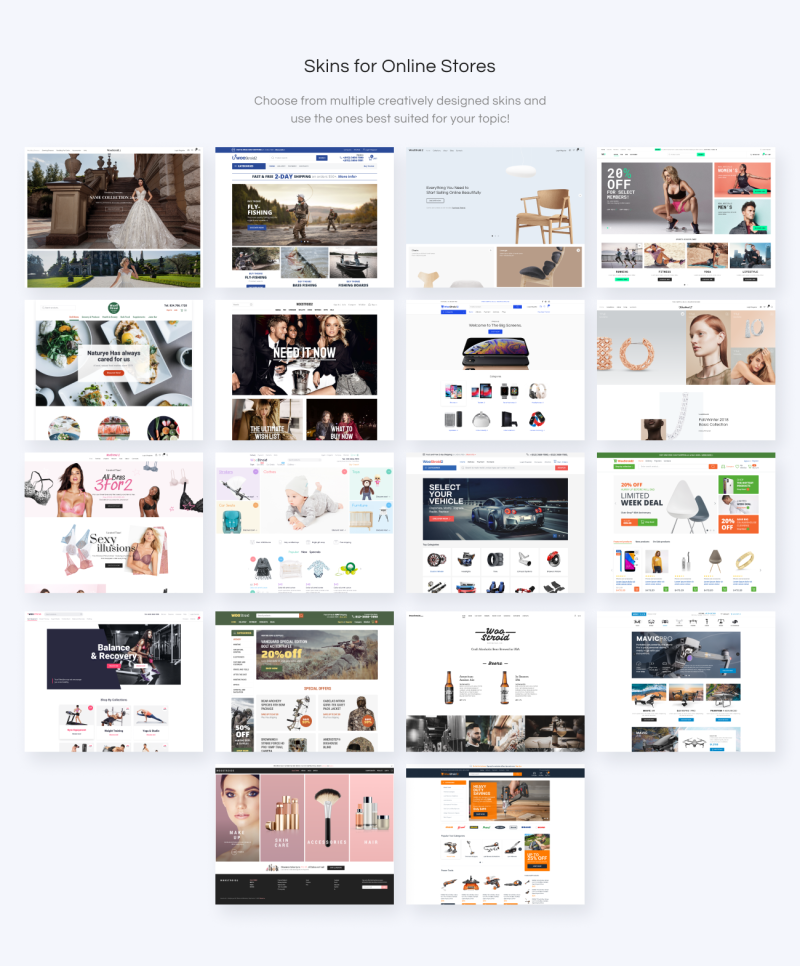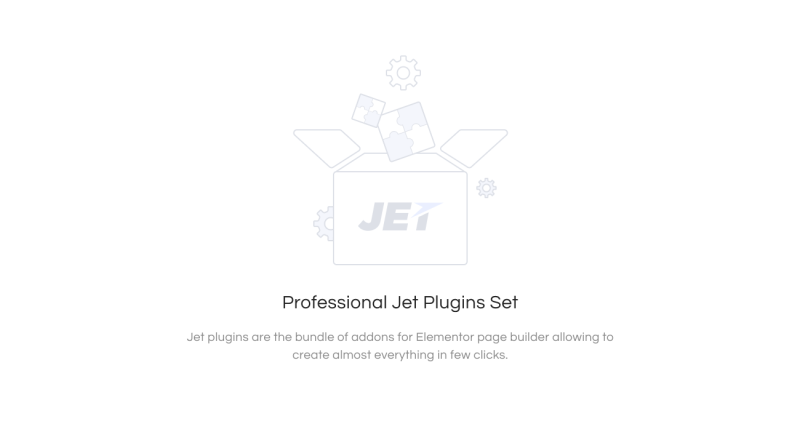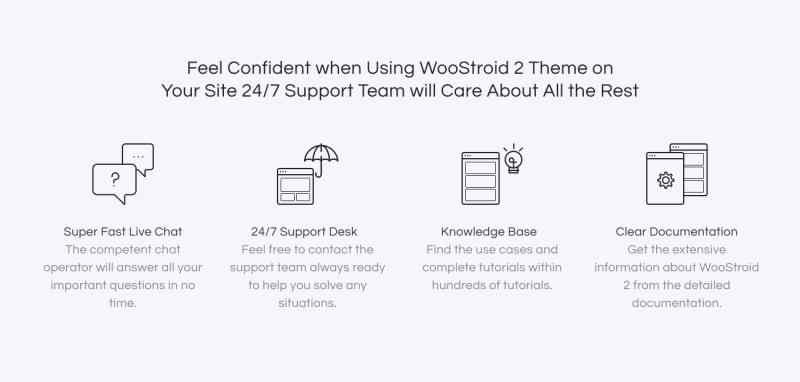 Changelog



Woostroid (January 28, 2019):


- Elementor page builder instead of Power Builder;
- A bundle of Jet Plugins;
- JetThemeCore plugin to build custom headers, footers and sections;
- Magic Button - a rich library of ready-made pages and sections to be imported right to your page;
- 15 gorgeous skins;
- Absolutely fresh design.
Woostroid v1.4.0 (June 27, 2018):
- Woocommerce update to 3.4.3 version
- Elementor compatible
- Jetelements plugin added
- Jetwoobuilder plugin added
- Jetmenu plugin added
- Jettabs plugin added
- Two awesome skins added
- - Cosmetics Skin
- - Accessories Skin
- Minor bugs fixed


Woostroid v1.3.0 (March 2, 2018):


- Woocommerce update to 3.3.3 version
- Mobile checkout bug fixed
- Mobile layout bug fixed
- Compare & Wishlist bug fixed
- Ajax loader and pagination bug fixed
- Crosselling & Upsells Products bug fixed
- Child theme fixed
- Quick View product featured image fixed
- IOS double click sub-menu bug fixed
- Grid/listing product view bug fixed
- My Account page style bug fixed
- Tablet sub-menu bug fixed
- Mac os & Firefox product listing style bug fixed
- Related product carousel js bug fixed
- WPML buttons bug fixed
- Iphone 7 layout bug fixed
- Newsletter popup bug fixed
- WPML & Mega Menu bug fixed
Woostroid v1.2.0 (May 19, 2017):
- 3 new design skins;
- Automatic Update & Backup functionality for your Dashboard;
- Minor hotfixes.
Woostroid v1.1.0 (April 13, 2017):
- Added Admin Dashboard plugin;
- WooCommerce version 3.0 full compatibility;
- Bug fix.
91 Recensioni per questo prodottot
Un tema per e-commerce wordpress molto agevole e utile. Lo consiglio!
Ottimo prodotto merita piu di 5 stelle, con molti Template allinterno. E perfettamente responsitive con tutti i dispositivi e devo dire che la grafica accativante e le funzioni perfetto lo rendono un pacco di template assolutamente da non perdere. Caratteristiche: -Ottimizzato per i dispositivi mobili fa in modo che i clienti non faciano fatica ad acquistare anche da un cellulare in modo da velocizzare ed aumentare il processo di vendita. -Ottimizzato per schermi mobili e tablet di tutte le dimensioni. -Design per un utilizzo efficace ed intuitivo -Tutto ad un prezzo fantastico. Ricordatevi che avere tutto questo da un webDesigner costerebbe oltre 500 euro quindi prezzo fantastico e non vedo lora di fare altri acquisti in futuro.
Mai trovato un template così dettagliato, si possono scegliere più modalità di pubblicazione e diverse skin. Se vuoi fare il tuo ecommerce puoi usare questo tema che ha molte features e riesce ad adattarsi ai migliori progetti di web design. Si possono cambiare molti colori con il pannello Personalizza si possono cambiare lheader e il footer secondo necessità. Sono installat molti widget e molti plugin fantastici.
In theory this should be an amazing theme, sadly its been plagued by alot of bugs that delayed me effectively using it.
You are always welcome to contact us directly with the purpose of getting full support and assistance via live support chat at http://chat.template-help.com/ and you are free to ask us any questions.
Huge template with a lot of ready-made pages. BUT! Some plugins included to the package cost very expensive (you need to pay more to use all of recommended plugins). Even the Elementor plugin that is written as a super-duper way to create pages yourself
Thank you for your feedback. All plugins included to your template do not require any additional fees. If you need to update Jet Plugins and they require license key. You need to use your order ID.
Mostra di più
7 Commenti per questo prodotto
Puoi scrivere un commento per questo prodotto
Is this template compatible with multi vendor shop / sales ?
Hello! Thank you for your question! Could you please specify, do you want to create a marketplace from the online store? Best regards!
Is this template compatible with wordpress 4.8 and woocommerce 3.1.0
Hello, Joe! Thank you for your question. Yes, this template is compatible with WordPress 4.8 and Woocommerce 3.1.0 For more details please join our live chat at http://chat.template-help.com/. Have a nice day! Best regards, Michelle Lambert
Can you tell me when you will support wordpress 4.8? I accidentally upgraded to 4.8 and not sure what impact that iwll have on my store
Thank you for your comment, Nathna We have Wordpress templates which are compatible with 4.8 version. Please , check this screenshot. It will help you to check which exctly versions are compatible with 4.8 http://prntscr.com/fs6yuw Regards, Arnold
How does the licensing work? How much would I pay in a year? Is it $114 ? Or 12 times 114?
Hello Ak. Thank you for question. GPL license costs $114, it is one time fee and allows to use this template lifetime for multiply websites. You can also join our live chat at http://chat.template-help.com/ to get immediate assistance. Thank you. Regards, JJ Blackstone
hello, does it support RTL?
Thank you for your comment. This template does not support RTL. However, you can order our RTL integration service along with the template. Best Regards, Greg Brady
Mostra di più