PC - Computer Repair Clean HTML Landing Page Template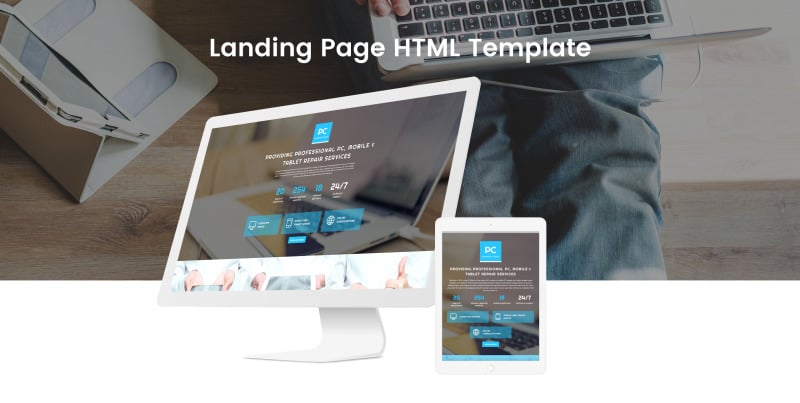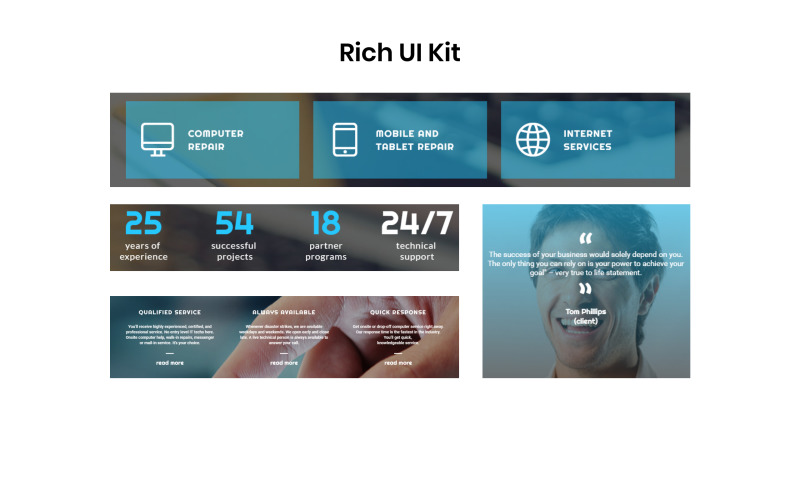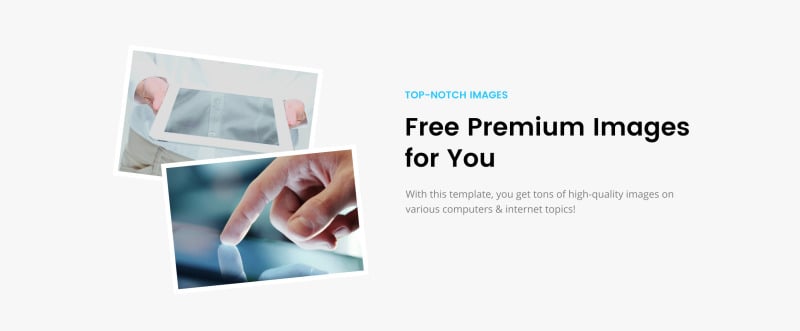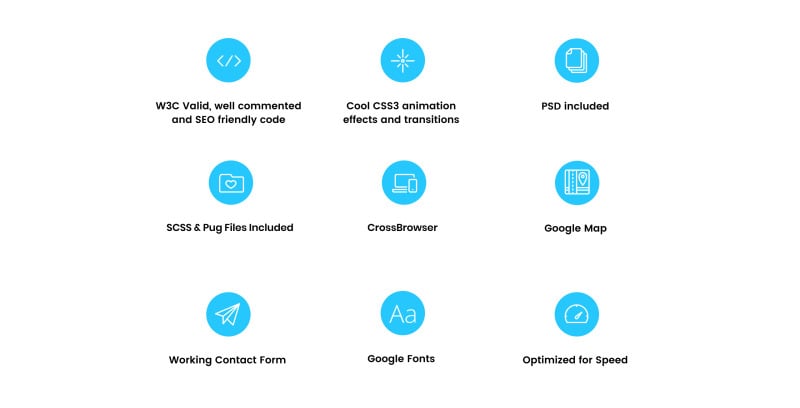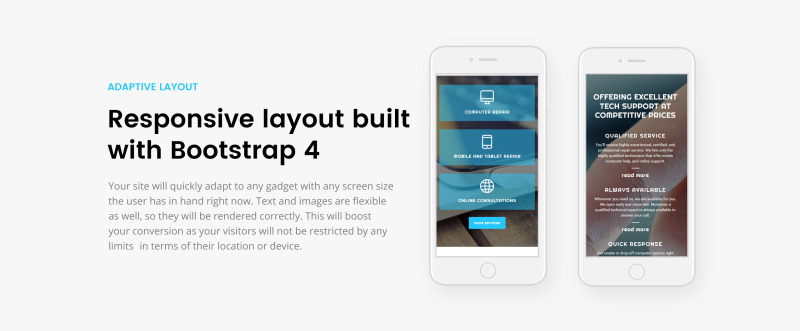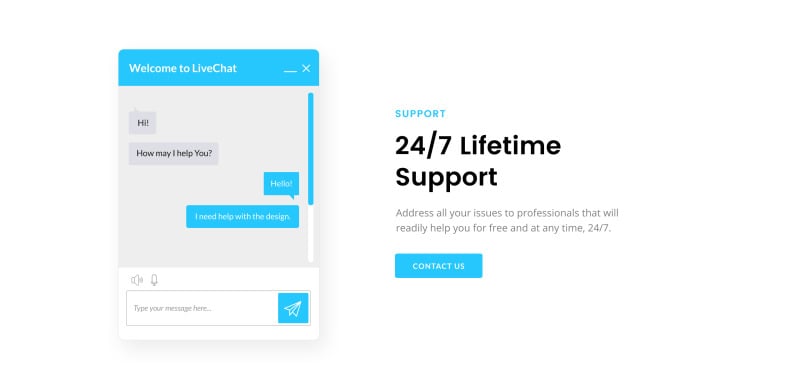 Looking for a new way to attract more clients? If you run a computer or mobile service company then this HTML template is a perfect option for you. It is a bright and compact website template. It allows you to tell all about your company, team, and services you provide. PC is also clean enough to highlight the most valuable information. Due to the well-developed structure, this template will be easy to navigate. Moreover, if you want to decorate or edit website you can change any part of it. And you need no coding skills to edit PC. It will be a great choice for any computer service center, mobile repair service center or online consultation company. Use it to boost your business.
Changelog
PC Version 1.1 (June 11, 2019)
Additions

- UPD: Preloader Plugin;
- UPD: Update Bootstrap3 to Bootstrap4;
- UPD: Jquery 1.11.1 to Jquery 3.2.1;
- UPD: Jquery Migrate 1.2 to Jquery Migrate 3.0;
- UPD: Jquery Cookie;
- UPD: Jquery Easing;
- UPD: UI To Top plugin;
- UPD: Owl Carousel plugin;
- UPD: Copyright Year Plugin;
- UPD: RD mailform plugin;
- UPD: RD Google Map has changed to GoogleMap;
- UPD: Jquery counter has changed to AlphaCounter;
- UPD: Offset system has changed;
- FIX: Markup fixes;
- FIX: Minor bug fixes.
5 Reviews for this product
Легко и быстро редактируется. Простая структура каталогов. Хорошо поддходит в качестве поддомена.
Nice and easy to change adaptive template, very good for personal web site.
Awesome lp! easy and suitable. add more templates. very good job
I always recommend Template Monster template, they are awesome!
Good & Very quick and easy process
Show more
0 Comments for this product
You can write a comment for this product