Denta-C Dental Clinic Landing Page Template
This product is available with 20% discount!
Offer ends in
7h 18m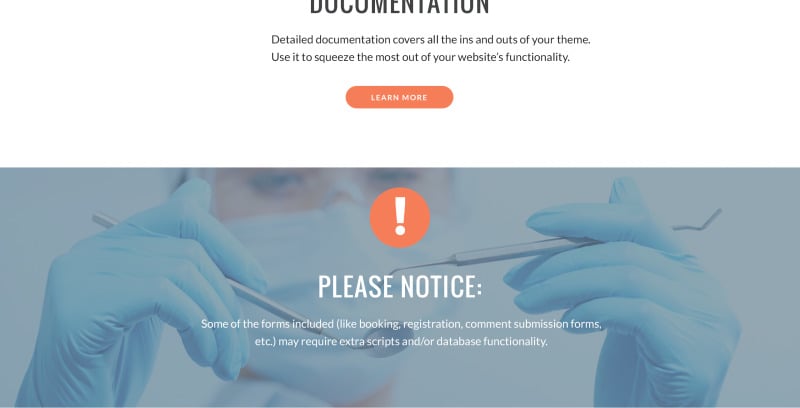 If you want to start a website for your dental clinic, our Dentistry template is the right way to go. This mobile-friendly template is accessible from any known device and from all around the world. Our easy on the eyes design offers a wide range of customization. If you ever need to post a photo, you will have no problem with setting up an online portfolio. With this template, you will get your website up and running very quickly and easily.
3 Reviews for this product
great theme! really easy to edit, i just needed some notepad++ and i was ready to go!
Graficamente evoluto, semplice e intuitivo sia lato admin che sopratutto lato utente. Complimenti a tutto il vostro staff !
Great template. Very easy to use. Contains all the tools to build a good website.
Show more
0 Comments for this product
You can write a comment for this product