"Megatree - Multipurpose Mega Store PrestaShop Theme" Responsive PrestaShop Thema №81363
[ Exclusief Product ]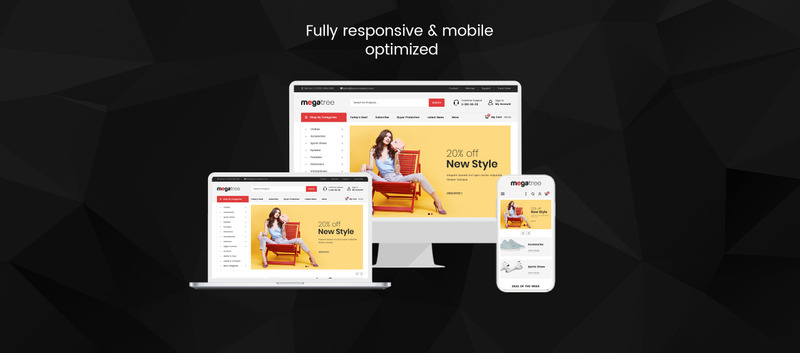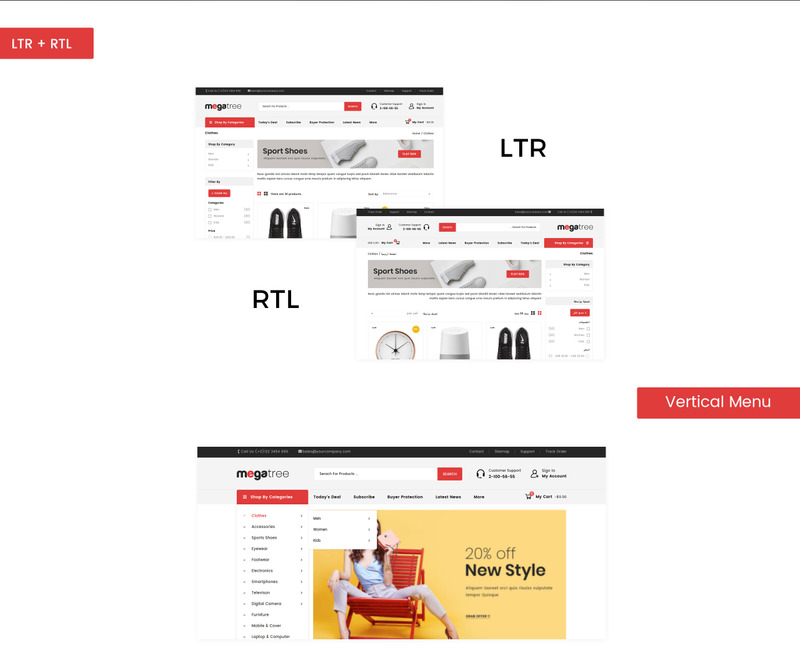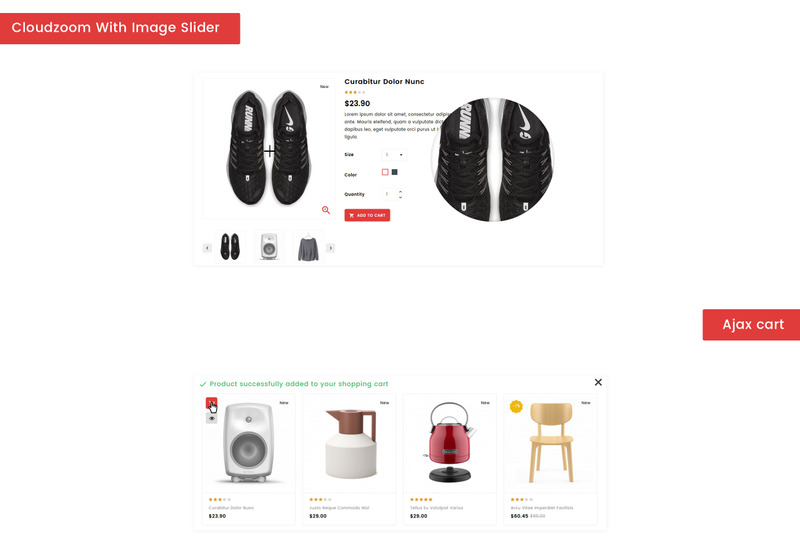 Changelog
#Update History
#12-January-2021
Fixed miscellaneous issue and improved design quality.
#03-July-2020
Fixed quick start package issue.
#28-May-2020
Upgraded theme package for support latest version of Prestashop.
#17-Feb-2020 -Fixed some miscellaneous CSS issue with theme layout.
#12-Dec-2019 -Fixed some miscellaneous css bug. -Update theme package for fully support latest version (1.7.6.x) of Prestashop.
5 beoordelingen voor dit product
żadnego panelu zarządzania treścią, żadnych użytecznych funkcji. porażka i zmarnowana forsa.
Hell Sir, If you are facing any issue with theme layout then we will help you. Just you need to submit a ticket from your account. We will perfectly install theme on your store and guide you about all your technical questions or changes. Thanks.
The template is very nice and useful. Very easy to install, just upload the Presta Shop software and run the template. The template is very easy to adapt to your needs, the modules can be turned on and off without any problems. Installed new third-party modules work very well with this template. Many thanks to the developers for their commitment to small modifications. They answer the questions very quickly, they are willing to help and very nice.
to begin with, it never installs, you have to call for them to do it and when they install it, half the modules dont work, its a terrible template, I had to end up in shopify and abandon this because I lost time and money.
Hello Sir, Please submit a ticket with all your details at https://support.template-help.com/index.php?/Tickets/Submit so technical team perfectly install theme on your store and check it all your theme related bug. We provide free support to any theme related bug. Thanks.
Our task was to launch an online clothing store. Found this template and did not regret it. Nice design, mega menu with the ability to add many categories. As a result, after customizing the template, we got a modern and functional store based on prestashop. The good news is that if any questions arise, the support from the template developers responds quickly and helps in solving problems. Today i ask a qwestion - and on the same day (or the next) received a an answer. Thanks to templatemonsters and the developer for a great store template
smoothly, very clean especially if you want a clean and simple template for you
Laat meer zien
0 commentaarvoor dit product
U kunt een opmerking schrijven voor dit product