Three TM Educational Projects Re-launch on August 7
July, 31, 2017. Ft. Lauderdale, FL. TemplateMonster set the next launch date of the three educational projects for August 7th.
This is not the first time that we talk about educational projects from TemplateMonster. Everything changes in this rapidly growing world. New (and sometimes even crazy) ideas come to our mind, cool and innovative designs are being released, as well as stunning opportunities to learn and become a better professional in your own industry are launched. TemplateMonster keeps on working on its creative educational projects for web design fans. Today, we are going to discuss three of them.


The terms and conditions are left the same. The project still lets you learn about the most efficient and simple tools for making money on the web, discover how to earn money in social media, participate in affiliate programs, etc. To get started, you can download a free eBook and look through the basics until the second edition of the educational project launches.
What is important is that the length of the marathon has been cut to 8 weeks. In such a way, you can learn everything that you need in a shorter period of time and get straight to the practical part.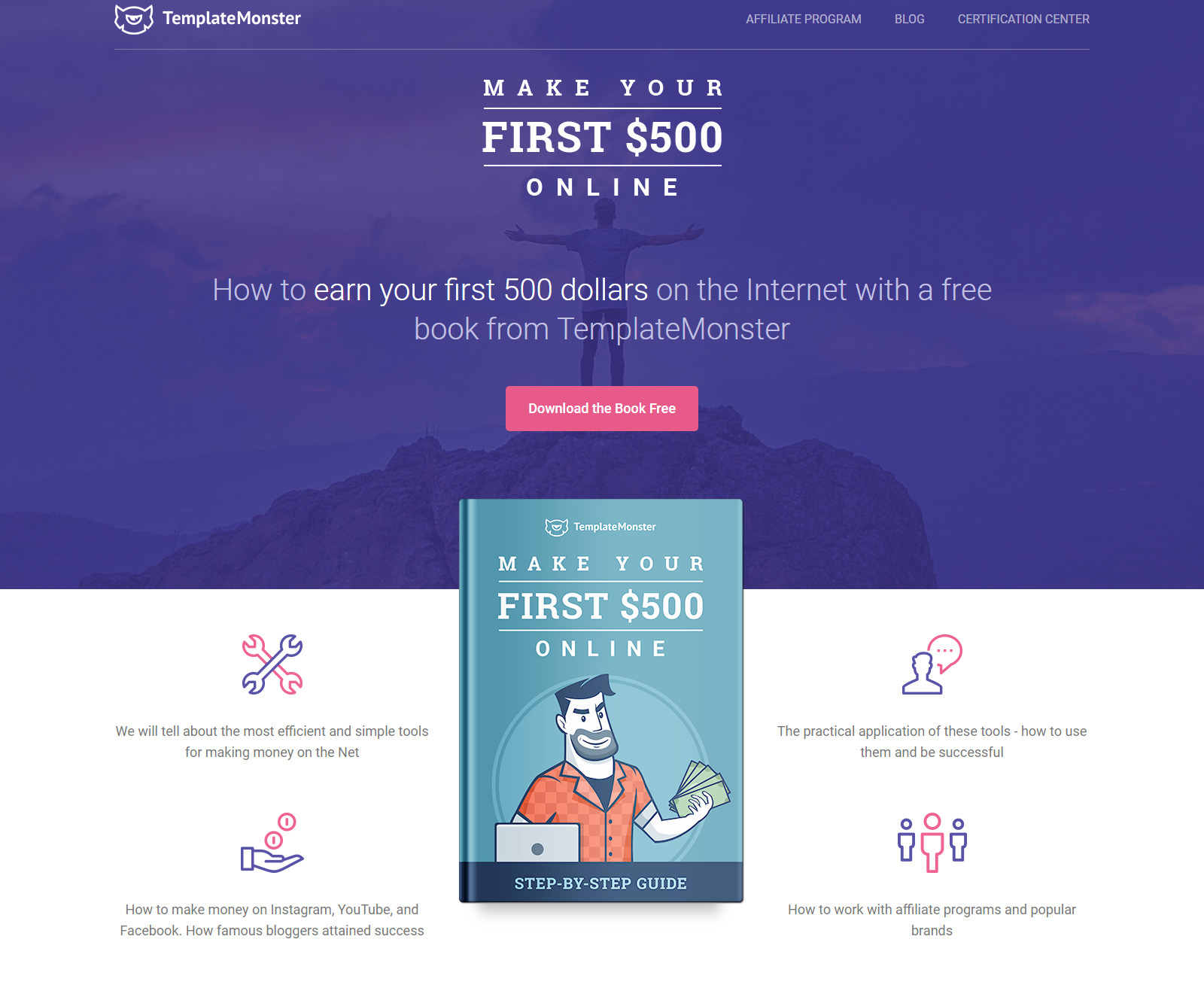 If you are a photographer or simply enjoy taking stunning pictures for yourself, your family and friends, then this marathon is just for you. Enrolling into this free educational project, you can turn into a professional photo artist who can not only take stunning pictures but also edit and promote artworks on the web. Apart from the all-that-creative side of the project, you will be also taught how to turn your hobby into a profitable project.
Just like the "Make Your First $500 Online" project, the marathon for photographers will run for 8 weeks.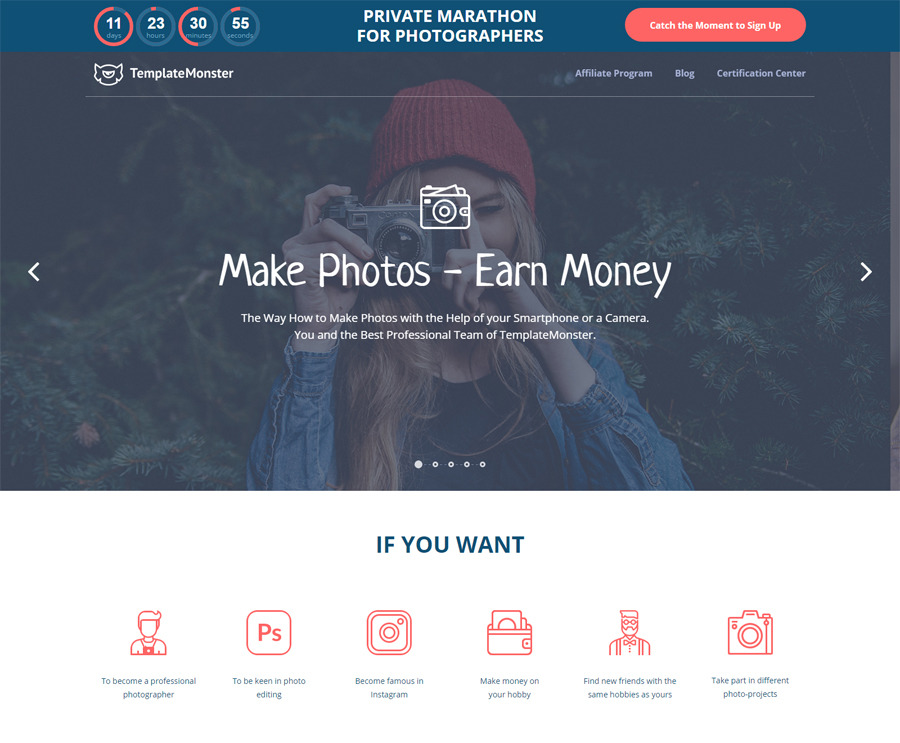 The rules, terms, and conditions are still the same. The time when the marathon will be ON is also left without any changes –
7 weeks
. What has been modified in the landing page of the marathon. Now, it has become more stylish and easy to comprehend. Even if it's the first time that you hear about the project, you may be certain that you will get the idea as you simply scan through the content.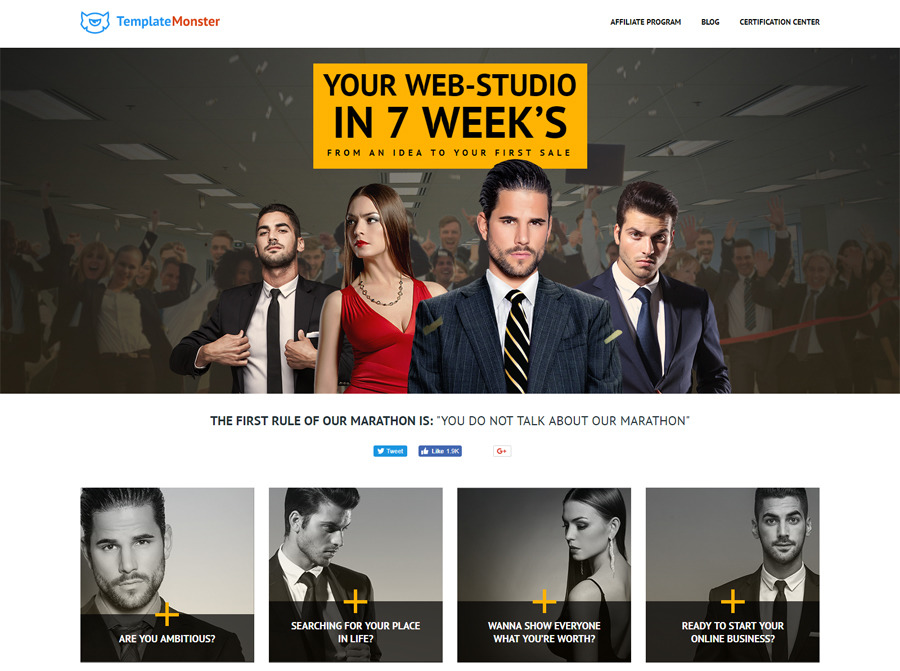 What do all these marathons have in common?
When? All of the three revamped projects are set to begin on August 7.
How to enroll? Pick the educational project that is of the biggest interest to you, fill in a simple form, enter your email address and you are in!
Cost? All of them are absolutely FREE. You can even enroll in each of these three projects and test your skills.
"TemplateMonster is not all about website templates. This is also a place where you can learn something new and master your skills. This is also a place where you can get certified and even find new business opportunities. Do not miss your chance to participate in our free educational projects. Learn from experts, share your knowledge, and become a better professional of your own affair."- David Braun, CEO at TemplateMonster.
About TemplateMonster.com
TemplateMonster is one of the world's leading manufacturers of ready-made websites templates of any complexity. As of today, the number of products in the company's catalog of templates, and ready-made web sites has exceeded 26,000 units. The company's templates work with all popular engines including WordPress, Joomla, Drupal and many others. Their customers receive ongoing 24/7 support and maintenance from personal managers. For more information, please visit www.templatemonster.com/