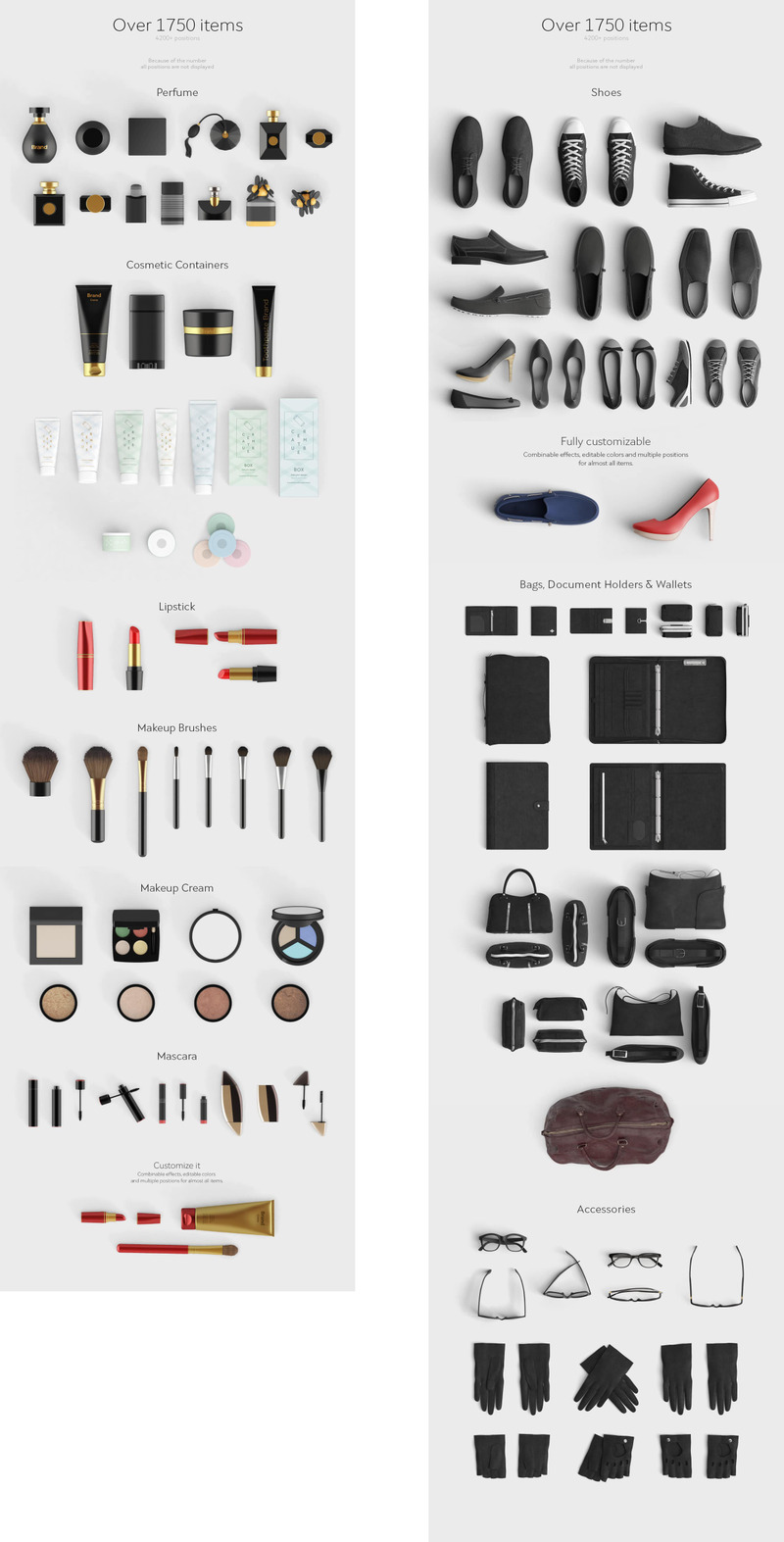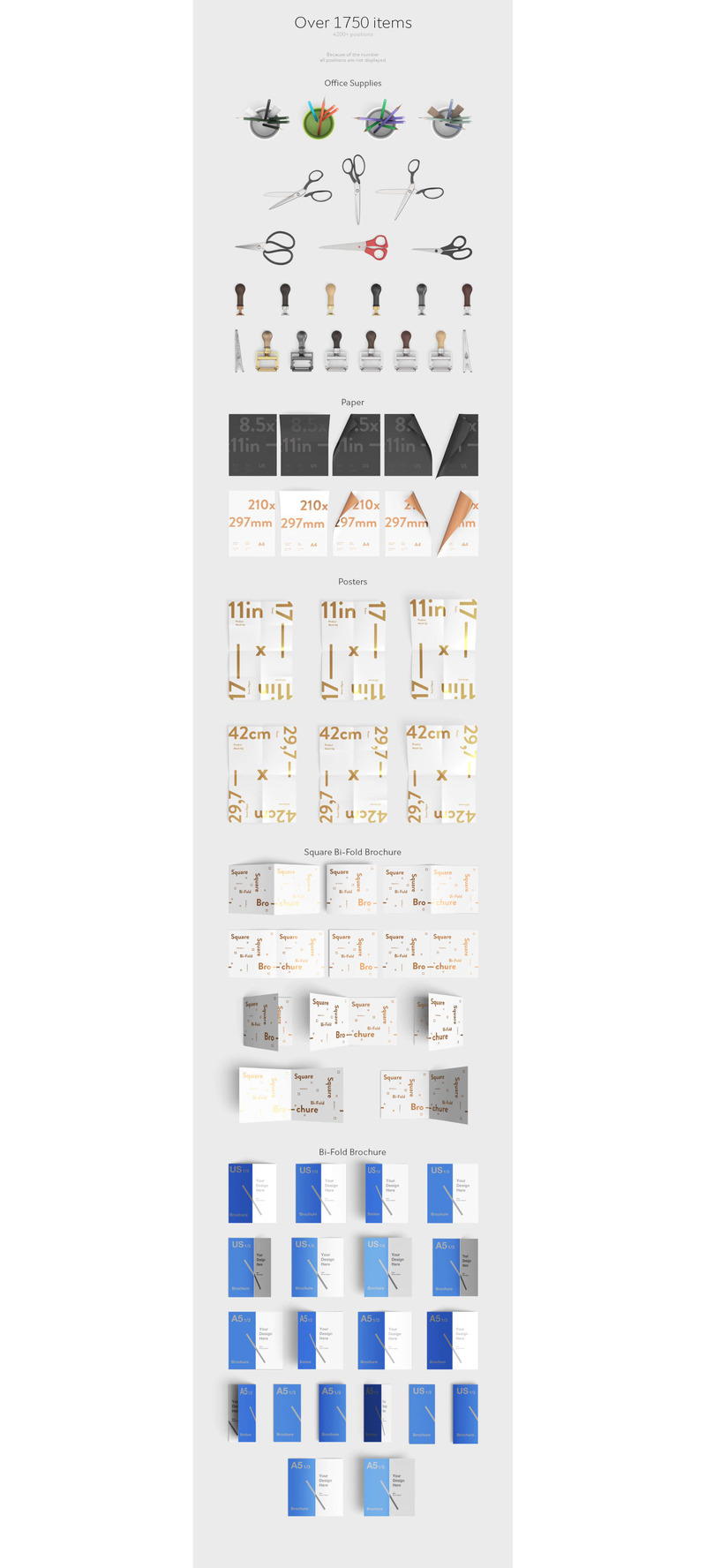 Scene Creator Bundle with 2 views. Create unique scenes with 2680 item available in 8800 positions. From flat lay to stationery mock up. From desk scene to app showcase. Be a creator. Let your imagination be and create with no limit just in minutes. If you need to get started even faster, select a scene among 88.
WHAT YOU GET BUYING THIS
Scene Creator [Top View] . 1890 items . 58 scenes
Scene Creator [Front View] . 800 items . 30 scenes
FEATURES
2680+ items in 8800 position
31 Walls and floors in 7000x7000 and 7000x5000 px, many of them are customizable
88 scenes from 7000x5000 to 3000x1800 px
Items in multiple positions and levels: 8800+ total positions
PSD files for Photoshop CS4 and sooner
Advanced customization for many items
Editable design via smart objects for many items
All objects and shadows are separated
All shadows are transparent
VIDEOS
How to put an item into a scene : youtu.be/Y_FWG81CDHw
How to showcase a branding in Photoshop: youtu.be/sJtKXy36N2s
IMPORTANT
Total compressed file size to download is 56 GB. The links to download the PSD files are included in the User Guide (PDF).
1 Reviews for this product
It is what the say it is. High quality images and very flexible customization.
Show more
0 Comments for this product
You can write a comment for this product