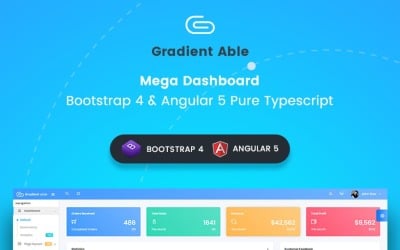 DescriptionGradient Able is the most dynamic and most customizable admin dashboard template ever built using Bootstrap 5.Why Gradient Able? We make Gradient Able a completely flexible solution with high-end code standards - completely made by Experienced coders. We cover all the required things which need you to develop of dashboard project.What do you receive once you Purchase Gradient Able?
High End Flexible Product.
30 Min. Technical Support.
Free Life Time Updates.