Exterior Design - Landscape Responsive Modern HTML Template Web №57651
This product is available with 45% discount!
Offer ends in
2h 12m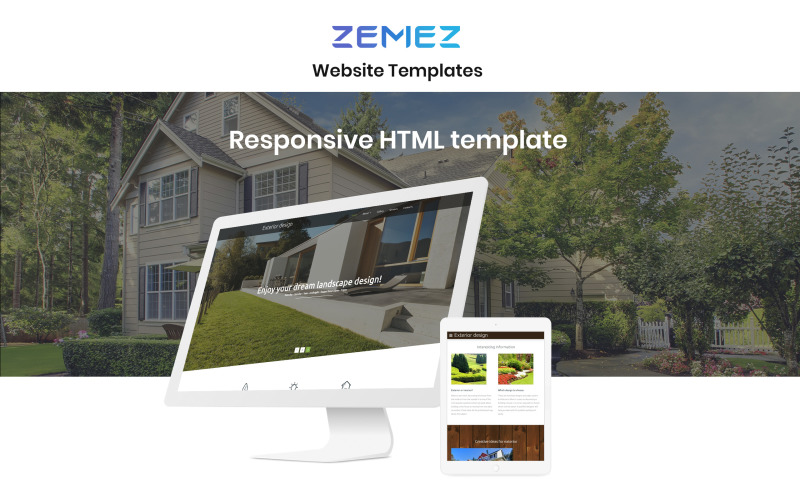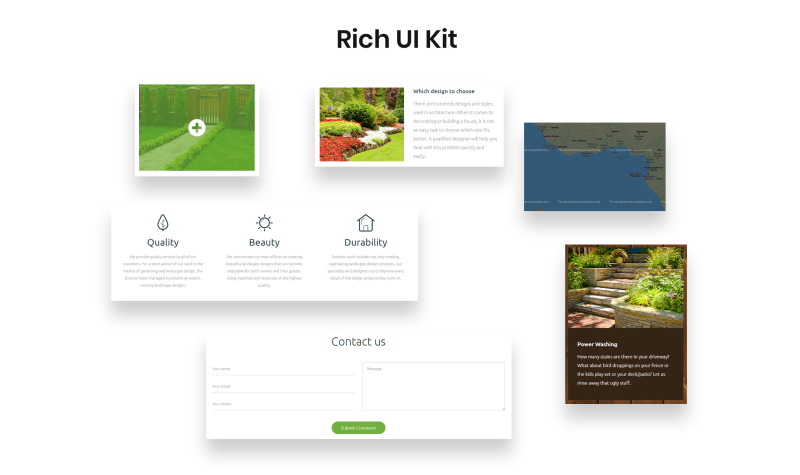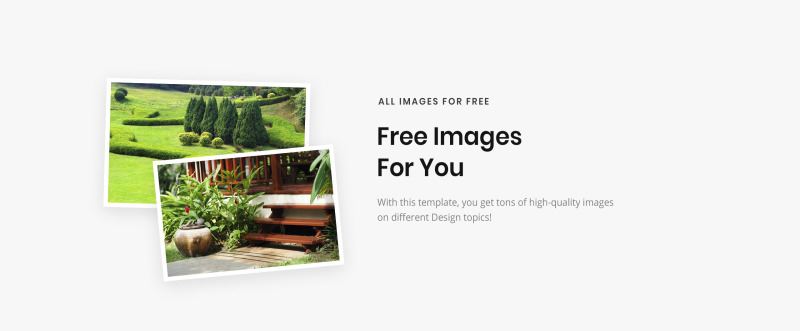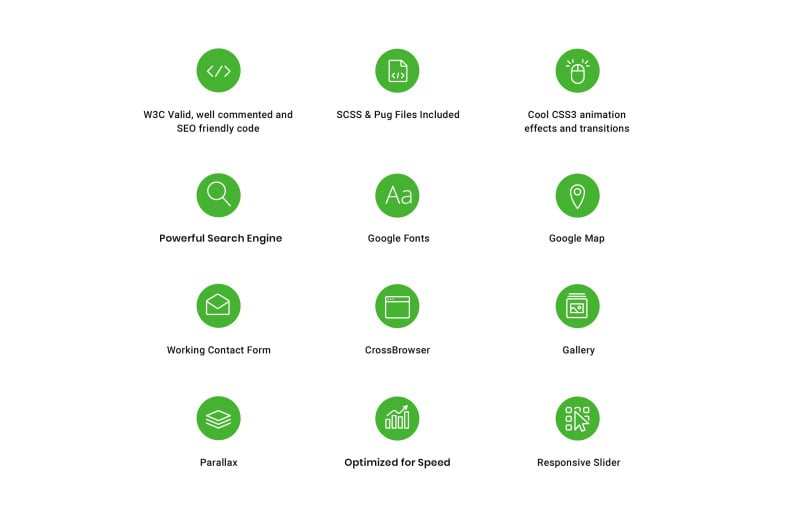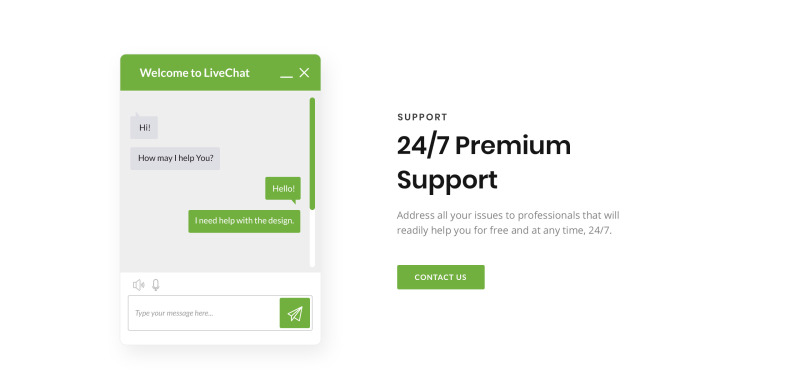 Changelog
Exterior Design Version 1.1 (May 06, 2019)
Additions

- ADD: Page loader;
- ADD: Pug Files;
- UPD: Bootstrap to v4.1.3;
- UPD: RD Mailform;
- UPD: RD Search;
- UPD: jQuery to v3.2.1;
- UPD: jQuery Migrate to v3.0.0;
- UPD: jQuery easing to v1.4.0;
- UPD: Isotope v2.2.2;
- UPD: Google Maps Plugin;
- UPD: Swiper v3.4.2;
- UPD: UIToTop;
- CHANGE: sf-menu to RD Navbar to v2.2.5;
- CHANGE: parallax to Materianize Parallax;
- CHANGE: gallery to Lightgallery;
- CHANGE: Less to SCSS;
- FIX: Minor HTML and CSS bugs;
11 Reviews for this product
Very easy to customize and mantain. I modify parts of the css and js and all is fine.
Wonderful clean template. Easily modified and customized . The CSS is documented you just need to learn how in individual designed called things.
Design wykorzystany do stworzenie strony internetowej dla pensjonatu. Układ designu oraz jakość wykonania pozwoliły szybko zaimplementować design do naszego systemu CMS. Możliwość dostosowania strony internetowej do naszych potrzeb jest ogromnym atrybutem, który przemawia za zakupem danego szablonu. Polecamy wszystkim chętnym, którzy szukają prostego i profesjonalnego rozwiązania, które działać będzie na wszystkich urządzeniach.
The template is very confortable and simple. We can work with it easily. The templates stucture is very very good, and it accesable to online marketing. The bootstrap three is also very good. The colours are very nice, and I think almost are flat colours. We reccomand the Template Monster, because if we have any problem they help us curtenly. We are very stasfied, and we think we will buy lots of template from them.
Красивый шаблон, подходил под природную тематику. Понравился клиенту. Я фрилансер, иногда делаю сайты, стараюсь, чтобы они были красивыми и не забиваю голову клиенту, что его сайт должен быть разработан вручную и был единственным и неповторимым. Этот шаблон покупали для сайта базы отдыха. Получилось то, что получилось, а именно: velesovles.ru Шаблон немного сложноват, требует знания html и css, и может ползти, если менять блоки местами. Совсем новичкам могу порекомендовать, если структуру оставите, как есть. В техподдержку я не обращался. Темплейтмонстр на высоте.
Благодарим за Ваш отзыв. Для редактирования внешнего вида шаблона более простым и удобным способом можем порекомендовать воспользоваться новым билдером, который представлен в шаблоне Monstroid2 на базе HTML - https://www.templatemonster.com/ru/website-templates-type/62267.html.
Show more
0 Comments for this product
You can write a comment for this product