Exterior Design - Landscape Responsive Modern HTML Template Web №57651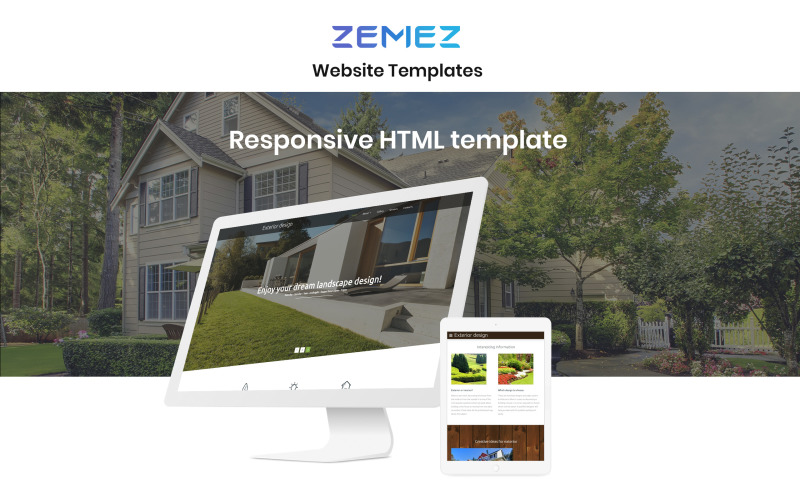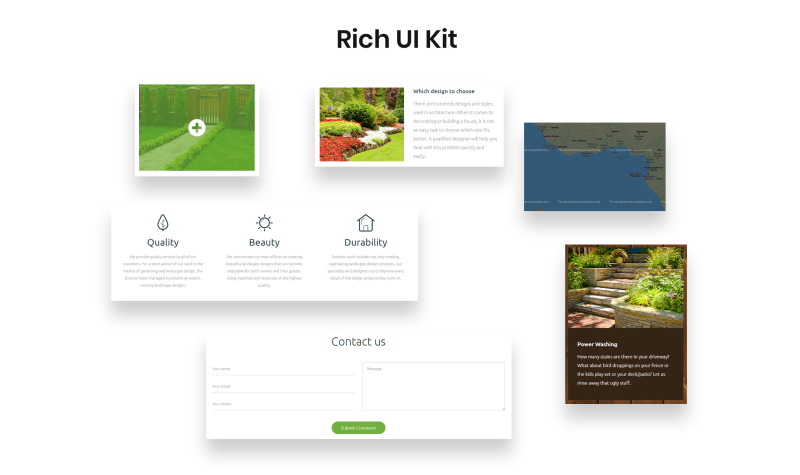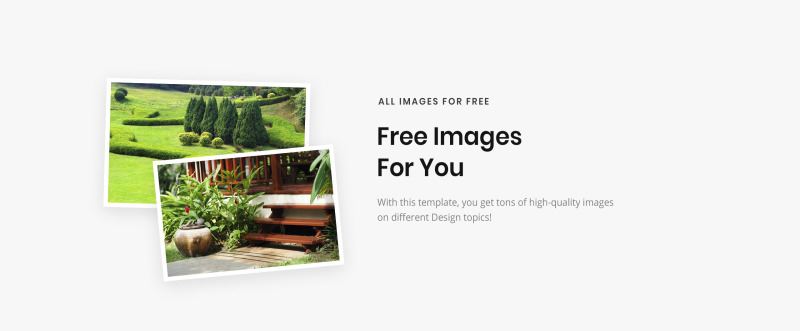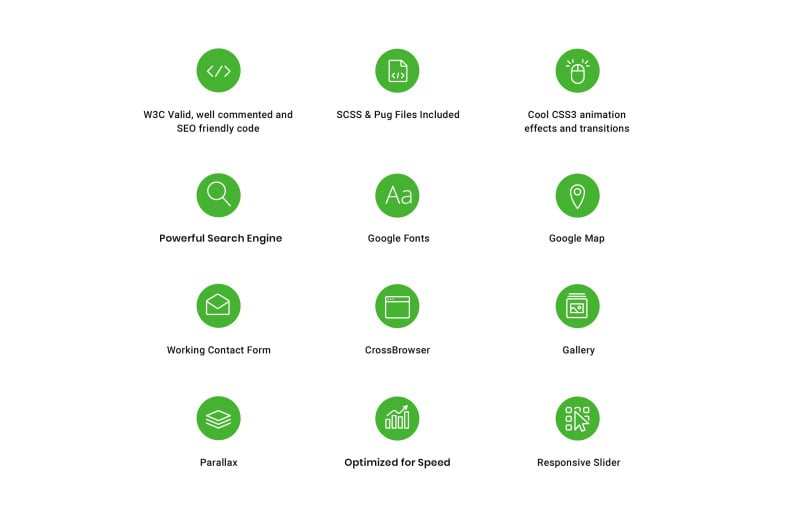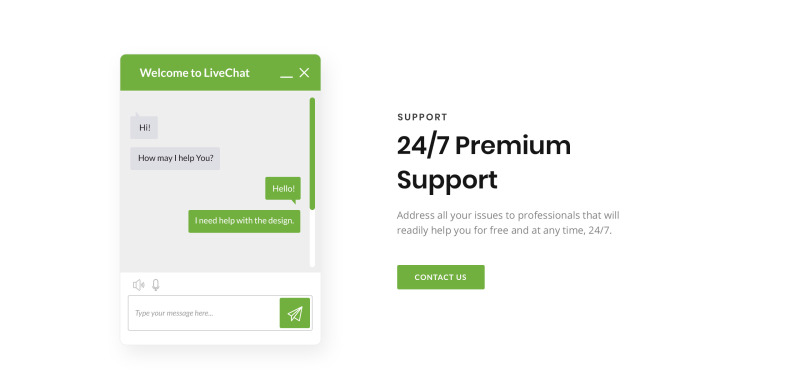 Changelog
Exterior Design Version 1.1 (May 06, 2019)
Additions

- ADD: Page loader;
- ADD: Pug Files;
- UPD: Bootstrap to v4.1.3;
- UPD: RD Mailform;
- UPD: RD Search;
- UPD: jQuery to v3.2.1;
- UPD: jQuery Migrate to v3.0.0;
- UPD: jQuery easing to v1.4.0;
- UPD: Isotope v2.2.2;
- UPD: Google Maps Plugin;
- UPD: Swiper v3.4.2;
- UPD: UIToTop;
- CHANGE: sf-menu to RD Navbar to v2.2.5;
- CHANGE: parallax to Materianize Parallax;
- CHANGE: gallery to Lightgallery;
- CHANGE: Less to SCSS;
- FIX: Minor HTML and CSS bugs;
11 Reviews for this product
Very easy to customize and mantain. I modify parts of the css and js and all is fine.
Wonderful clean template. Easily modified and customized . The CSS is documented you just need to learn how in individual designed called things.
The template is very confortable and simple. We can work with it easily. The templates stucture is very very good, and it accesable to online marketing. The bootstrap three is also very good. The colours are very nice, and I think almost are flat colours. We reccomand the Template Monster, because if we have any problem they help us curtenly. We are very stasfied, and we think we will buy lots of template from them.
Beautiful template, easy to integrate with few dynamic elements, very happy
Im a professional designer and have purchased numerous templates from templatemonster.com over the years. This is a nice responsive template; easy to unpack and alter. One warning... please note that you CANNOT place links or other HTML within the carousel on the home page. You can only place text over the photos. This was a problem for my client (understandably), and after trying for a while to fix it, and working with templatemonster.coms tech support, we had to rip out the carousel and install one from another template.
Show more
0 Comments for this product
You can write a comment for this product