University Responsive Template Web №59029
This product is available with 45% discount!
Offer ends in
1d 14h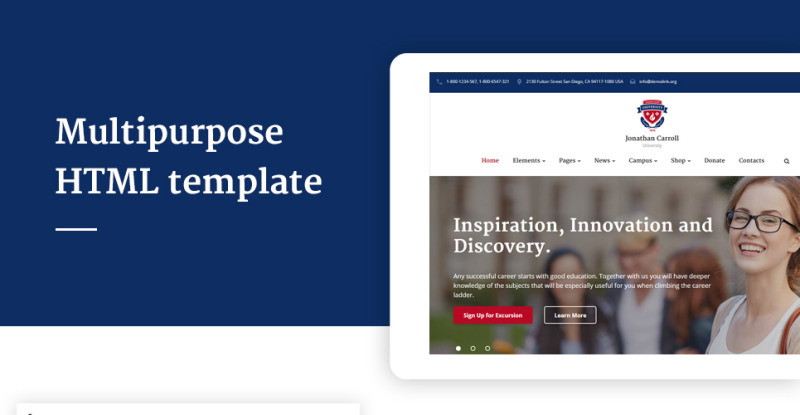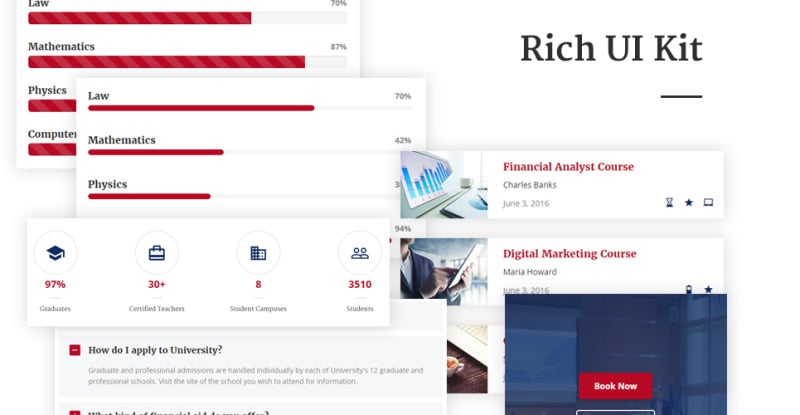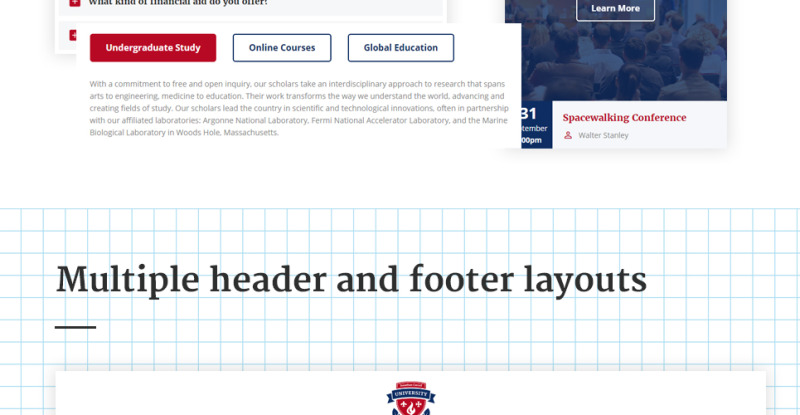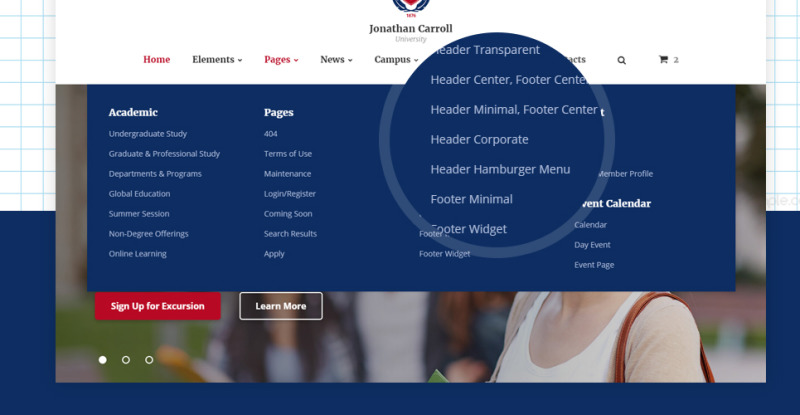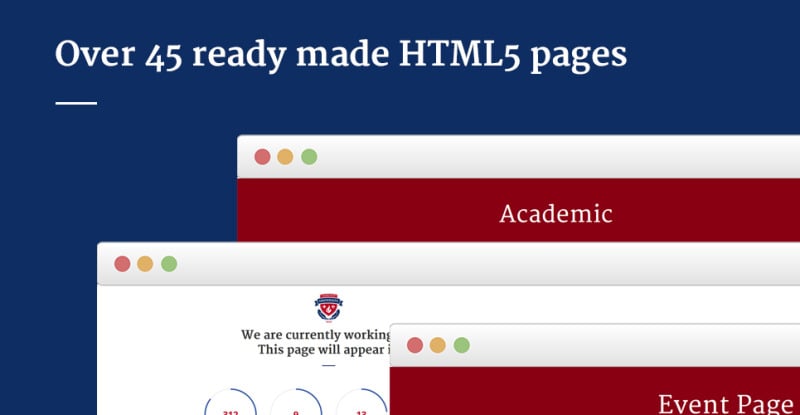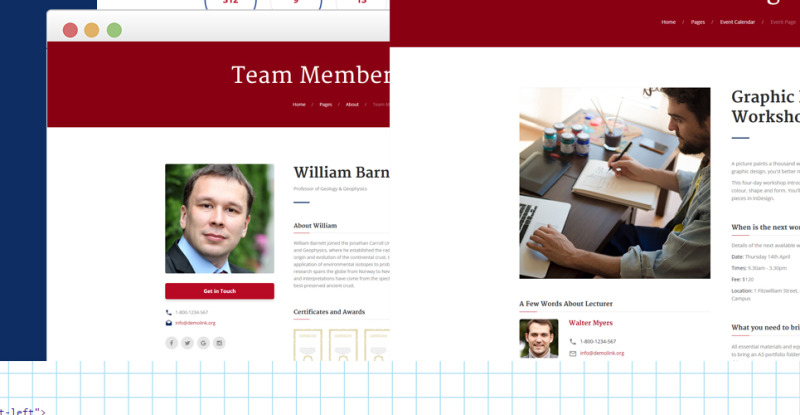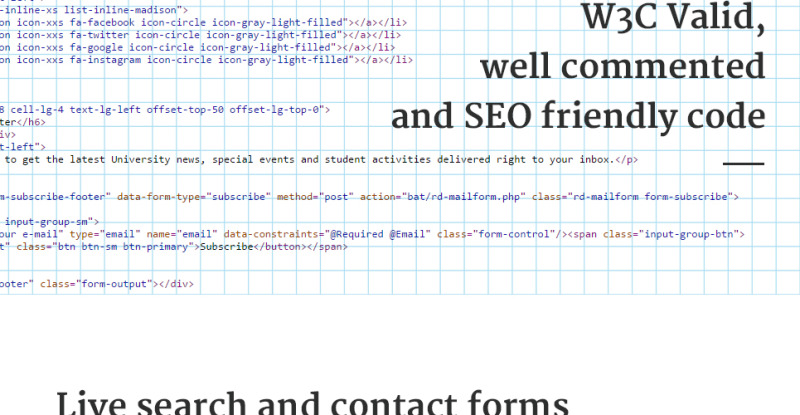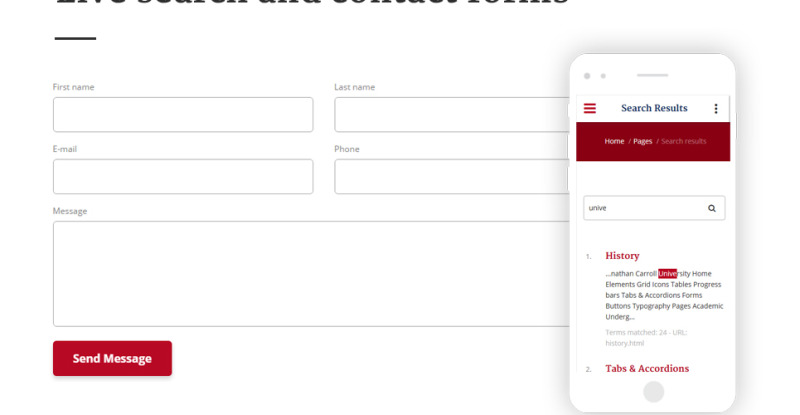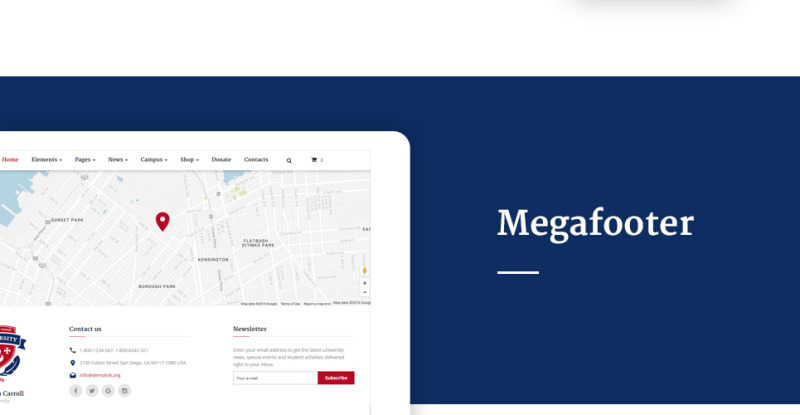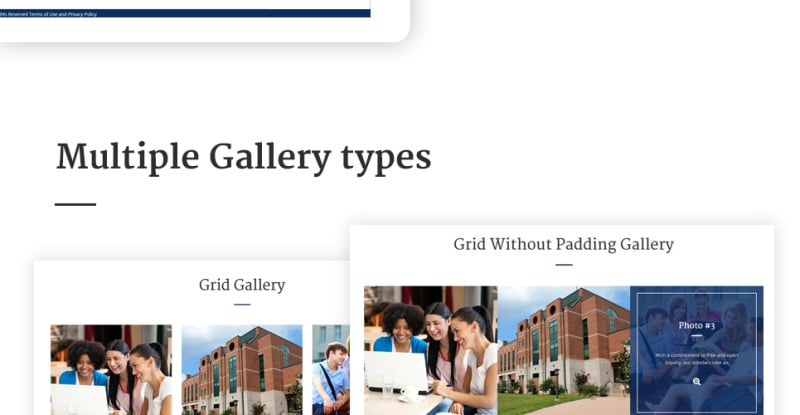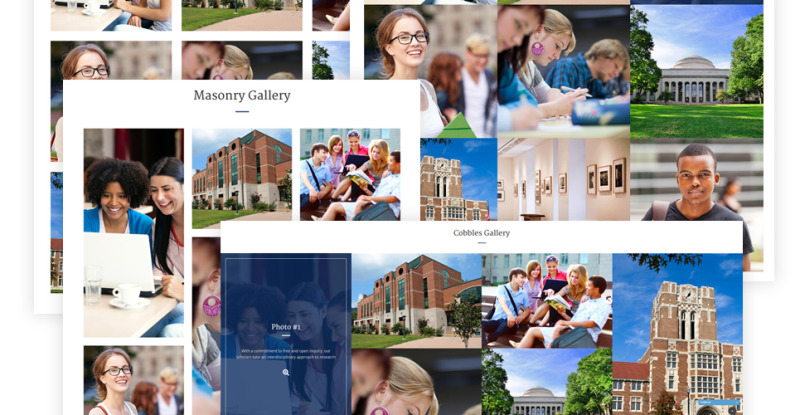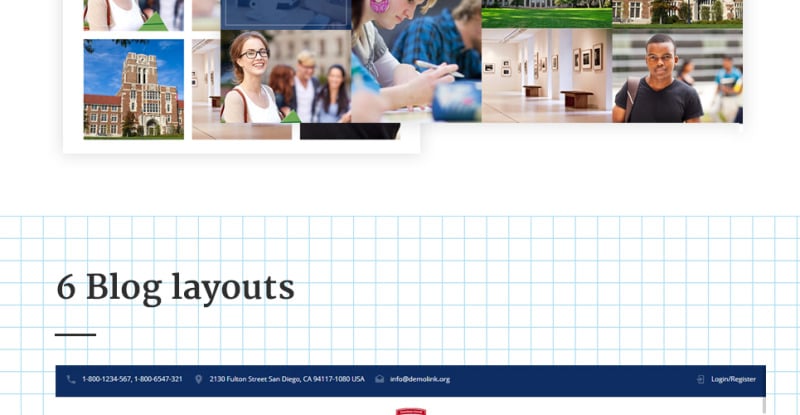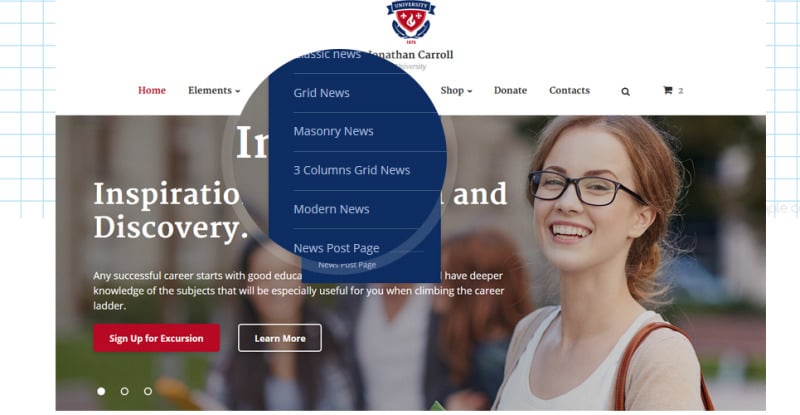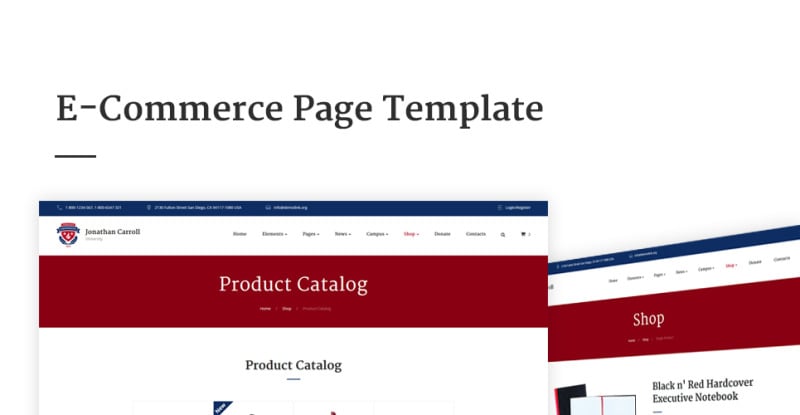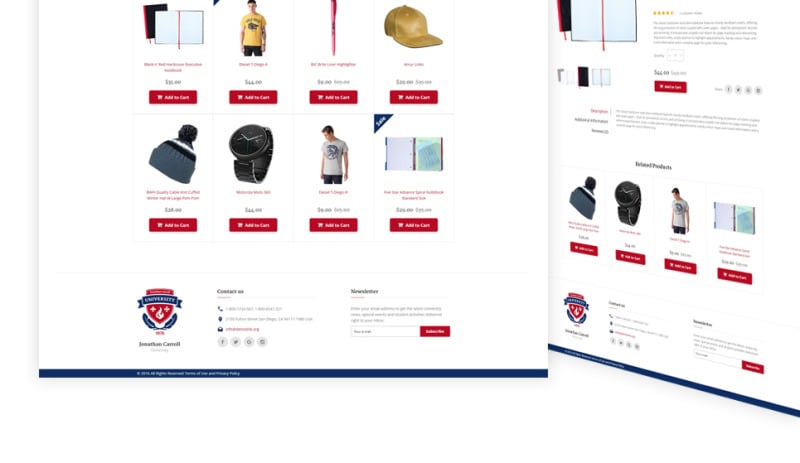 Os sites de universidades precisam encorajar os estudos e este
Template para Web Radio
e Sites Educativos em HTML é uma ótima forma de fazer com que isso aconteça. Os blocos de conteúdo foram organizados para que o site se torne incrivelmente informativo sem ficar sobrecarregado com informações. É possível colocar seu logotipo em três lugares na página, no topo, no meio e no fundo. As estatísticas e botões com efeitos irão fazer com que um número maior de pessoas se interessem em matriculaar nos cursos de sua universidade. O design do tema está cheio de imagens e essa é uma ótima forma de mostrar o que você tem para oferecer.
Changelog
University Version 1.3 (May 31, 2019)
Additions

- ADD: Preloader Plugin;
- ADD: Campaign Monitor Plugin;
- ADD: Mailchimp Plugin;
- UPD: Update Bootstrap3 to Bootstrap4;
- UPD: Jquery 1.1.1 to Jquery 3.2.1;
- UPD: Jquery Migrate 1.2 to Jquery Migrate 3.0;
- UPD: Jquery Cookie;
- UPD: Jquery Easing;
- UPD: Owl Carousel plugin;
- UPD: UI To Top plugin;
- UPD: Copyright Year Plugin;
- UPD: Progress bars plugin;
- UPD: Countdown plugin;
- UPD: RD Gogle Map changed to Google Map;
- UPD: Responsive tabs changed to Bootstrap Tabs;
- UPD: RD mailform updated;
- UPD: Isotope plugin updated;
- UPD: Responsive accordions changed to Bootstrap Accordion;
- UPD: Photoswipe changed to Lightgallery;
- UPD: RDParallax changed to Material Parallax;
- UPD: Flickr gallery changed to Lightgallery;
- UPD: Offset system has changed;
- FIX: Markup fixes;
- FIX: Minor bug fixes.
University Version 1.2 (February 14, 2018)
Additions

- ADD: 2 Homepage variations;
University Version1.1 (September 12, 2017)

"- "UPD:" RD Mailform"
"- "UPD:" RD Flickr Feed"
"- "RPL:" RD Video to Vide"
25 Reviews for this product
Excelente plantilla. Con buena documentación. Me ha facilitado la implementación del proyecto.
The Customer service is very good and this template is easy To work and no Bug
ZEMEZ templates are outstanding. Downloaded #59029 and got right to work in converting the content for a non-profit organization called Hallandale Scholarship Fund. They are watching as the programming progresses and they couldnt be happier. I also applied my $10 discount to their template purchase. Icing on the cake. Thanks to TemplateMonster.com.
great website. beautiful and clear design. simple to understand and follow up
Fajny, ciekawy układ szablonu. Przyjemny do pracy. Sporo miejsca na ekspozycję tekstu. Zawiera też wiele ikonek, guzików, obrazów do wykorzystania.
Show more
3 Comments for this product
You can write a comment for this product
hello, how do i resolve fonts with this template?
Thank you for your comment, King! I have created a ticket ##HCO-192-18574 for you and designer of this template will send details on your e-mail. You can check details via this link https://www.templatemonster.com/help/js-animated-how-to-add-and-use-custom-fonts.html You can also join our live chat at http://chat.template-help.com/ to get immediate assistance. Kind regards, Jenna Bennett
Hello, What knowledge and software do I need to adapt the template to specificity of my website - I mean new structure, content, contact form, etc.? Thank you!
Hello Zdravko. Thank you for question. To edit the template you need to be highly skilful in coding and use addittional software like Sublime Text2 or later or Notepad++, Adobe Photoshop CS+ You can also join our live chat at http://chat.template-help.com/ to get immediate assistance. Thank you.
Am I able to change the color scheme of this website?
Hello Bkey!Thank you for comment.You could change the color scheme via CSS file which you get after the purchase. We also provide Free tech Support available 24/7 for all our purchased templates.
Show more