Steven Miller Resume Template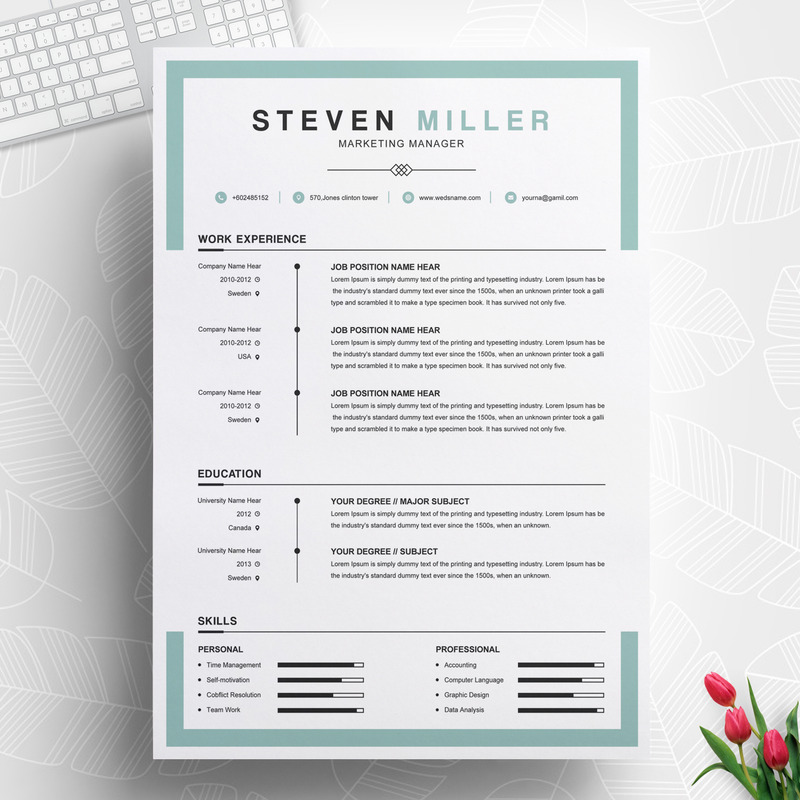 Welcome to the Resume Inventor !
We make every piece of our resume design, such as text, color, photos, design spaces and other related topics, to ensure that you will definitely be selected for a job interview and we also hope that if you use our resume design you must be selected for your expected Job employment.
- Instant Download - your files are available immediately after purchase
- A great resume IS attainable for everyone, you just need to be pointed in the right direction. And if your current resume is 5+ years old, know that the rules have changed - a lot! My #1 goal is to give you the BEST possible chance of landing the job, which is why I'm obsessed with providing
- EASY TO READ RESUME DESIGNS that stand out while still maintaining professionalism.
- UNMATCHED, EXCEPTIONAL CUSTOMER SERVICE and support for any template, resume or job search questions you have.
- Looking for a job can be a crazy, stressful time in your life and I am here to help you every step of the way if you need it !
INCLUDES:
2 Page Resume Templates (if you need more pages just email me!)
Cover Letter Template (can also use as a Thank You letter)
Microsoft Word (.docx) files
Apple Pages (.pages) files
Photoshop (PSD) Files
Illustrator (EPS) Files
Detailed Instructions file
A4 Paper Size Included
Links to free fonts used
Fast and friendly customer service for any help you may need
1 Reviews for this product
Die Vorlage ist top, cooles Design, alles bestens! Immer wieder gerne!
Thanks!
Show more
0 Comments for this product
You can write a comment for this product