Premium Online Marketing PowerPointmall #80355
ONE medlemsavgift är 229 $/år 199 $/år.
Frågor innan köp? när som helst!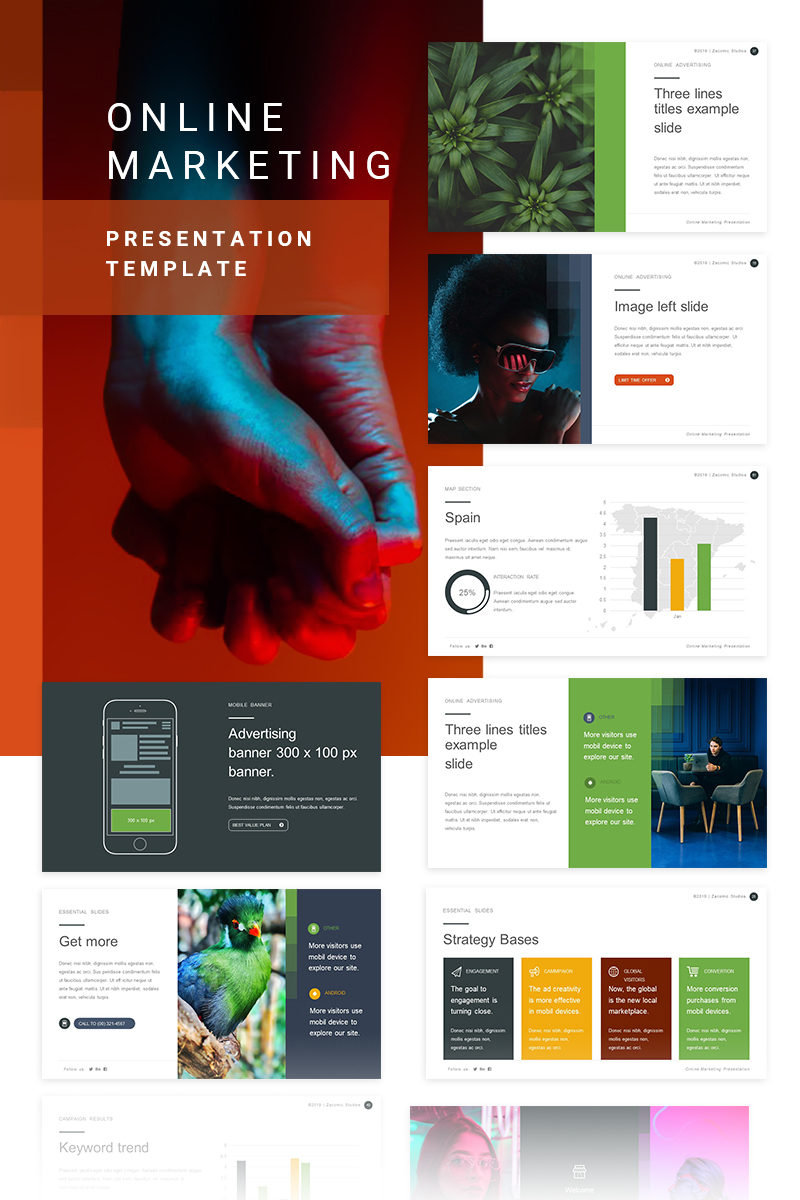 Recensioner
Vill du betygsätta produkten? Se till att köpa den först!
Bli först med att recensera varan.
Lär dig mer om produkten
Krav på programvara och hosting
Powerpoint 2007 (recommended) or Powerpoint 2003
ONE medlemsavgift är 229 $/år 199 $/år.
Säljare och supportalternativ
Hello
If you need further information or have a question, do not hesitate in contacting us.
- Please read the help file before starting to use the template
Kolla in liknande produkter
Fler liknande produkter
Tack!
Vi skickar dig våra e-postmeddelanden en gång i veckan. Du kan alltid avbryta med hjälp av länken som finns i varje mejl.