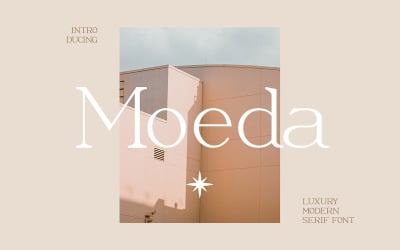 Moeda - Luxury Serif Font.Moeda is a serif look with simple, clean, and formal elegance. Specially designed for elegant themed projects, it is perfect for creating simple and clean lifestyle designs, such as logos, titles, magazines, and more.Download Amera for your next special work or project today.What's the feature included?
Uppercase Characters
Lowercase Characters
Punctuation, Numerical, Alternates
Multilingual support for various languages including: French, German, Spanish, Portuguese, Italian, Dutch, Finnish, Swedish, and more.
What's the feature included?
Moeda.ttf
Moeda.otf
Moeda.woff
Follow our shop for upcoming updates, and for more of our work.