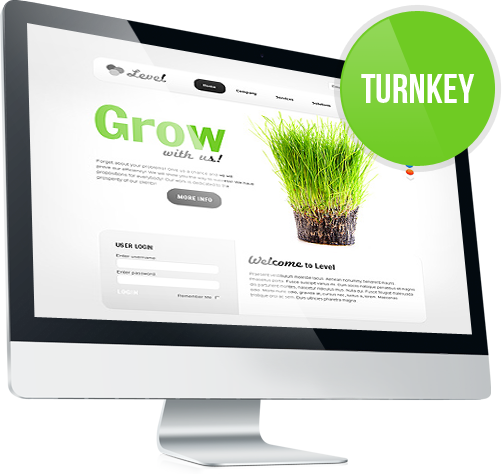 Turnkey Websites
Create Your Site Easily with Turnkey Websites from TemplateMonster
100% Satisfaction Guarantee
24/7 Free Support
Stock PhotosIncluded
Turnkey Websites
Turnkey websites from TemplateMonster's good partner Site2You.com will bring everything you want to have on your business website – great CMS functionality with flexible service plans. Not to mention the premium designs with industry-optimized texts and images. Feel free to learn more about this product and browse each of two versions of Turnkey Websites.
Turnkey Websites Presentation
Check out a video presentation unveiling all advantages of the beautiful Turnkey Websites 1.0 which was the first all-inclusive website solution to be offered on our website.
Turnkey Websites 2.0
This version of the Turnkey websites is a more flexible website building solution which, provides a powerful CMS with simple feature-rich editing tools on the back-end and a premium front-end, which includes ready-made website's design with industry-optimized default texts. The rest is up to you – with Turnkey websites 2.0 you may choose any hosting as well as decide on other aspects.
View all Turnkey Websites 2.0