Website Maintenance Service
Visit our free Live Chat to learn the benefit of our service
Improve Your Brand
A smooth and user-friendly website can boost your brand reputation
Increase Your Conversions
The smallest technical issue can have a huge impact on how much you earn
Stay Safe and Sound
We'll build good defences against malicious attacks
Save $100 on Website Maintenance Services
Keep your website error free & up to date
Save Now
The Website Maintenance Services Checklist
24/7/365 Website Monitoring
The service includes 24/7/365 uptime monitoring. If your site goes down, our team will get a warning notification to bring it back online. The maintenance services are provided 12 months from the date of purchase.
We'll do health checks of your website to make sure its performance is intact, this includes checking all pages for various types of errors and warnings, ensuring that SSL certificate loads on all pages, your content is rendered correctly, and the overall performance is at a decent and acceptable level.
Keeping Your Website Up-to-Date
Outdated versions of plugins and website engines are hackers' best friends. You need to run only the latest versions of the software your website is using. We'll make sure that it is installed correctly and in time.
Ensuring Browser Compatibility
There are so many browsers that people are using. No matter which browser they access your website with, the site will render perfectly
We'll monitor both internal and external links making sure they lead where they are supposed to. A broken link is one of the most irritating things a website user can face.
Sometimes pages are lost, or some functionality falls apart; regular backups can help restore a fully functional copy of your website in a few clicks. The backup files are stored on your hosting account.
Dev Team Assistance
(5 hours/mo)
A perfect opportunity to improve or fix some of your website's functionalities. With this option, you'll get professional assistance from our PMs, designers, and developers.
Recommendations and Improvements
As a part of the Maintenance Services, you'll get a detailed report about things that can be changed or improved to maximize your website's performance. This covers content-related issues, adding/removing pages, or anything related to UX.
On the last business day of the month, we'll send you a detailed report that highlights all tasks completed during the month. There you can check the month-to-month performance progress of your site.
Domain Name & Hosting Renewal
Being a solopreneur can have an unexpected result. Imagine that you miss an email about the expiration of your domain or hosting. This can have a devastating effect on your business. We'll make sure this never happens.
Improving Website Accessibility
A color scheme that makes it difficult to read text or distinguish a clickable element from a non-clickable is a major flaw. We'll help you fix this issue by improving website accessibility.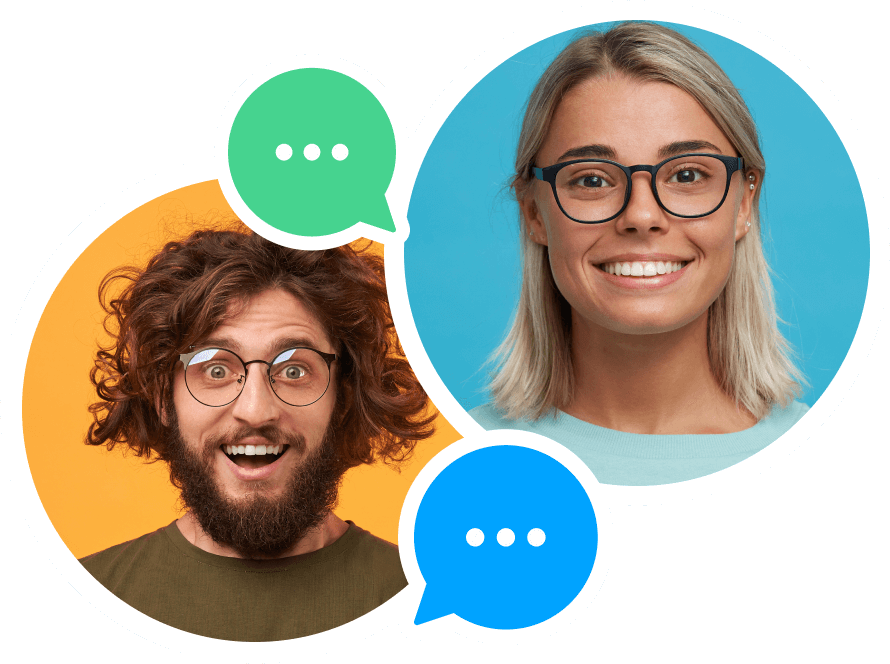 Let's discuss your project
Do you still have any doubts concerning the website maintenance service?
Start Chat
This is Why People Love Maintenance Services from TemplateMonster
Philipp Maas
HKP Tuning & Performance
It's been great help having the team work with small business like ours to customize our store on anaffordable budget in small period of time. We can only recommend taking advantage of the service before spending thousands for companies and products that may work or fit your needs
Robert Chlebowski
Cyber Folks
I am very satisfied with the cooperation, I recommend your company to my friends, everything is very efficient and professional. Fast orders, in my opinion a perfect company and services. I will definitely work with you for a long time.
Michel Minne
Studio Bigfish
To me it's a great service and a relief as with this Maintenance Service I can sleep on both my ears (as amanner of speech). I can focus on other activities. I don't have to worry about postponing it because of alack of time or even sometimes forget about it. You receive a weekly update, questions or remarks arepromptly answered. What more can you ask?
Website Maintenance Services FAQ
The Dev Team performs most demanded tasks like alteration of the color scheme, customization of a logo, integration of plugins, changing page layout, localization of a template, and so on. We'll do our best to complete the changes you've requested within the purchased package. If you want some more modifications, you can hire a web developer for $20/h.
Your hosting doesn't matter to us, as we're working with various hosting providers apart from the hosting companies that we recommend to our clients (where we hosted thousands of websites.) Also, we can provide you with a discount for the most recommended hosting package.
As our service implies constant maintenance, it's basically a subscription, meaning that only one payment will be deducted from your card every 12 months. If you choose to cancel the service, your subscription will not be renewed in 12 months, but you will get all maintenance services of the prepaid period.
We need access to your hosting and website admin panel.
Users can get a refund if our developers haven't yet initiated the first maintenance task; the refund cannot be issued if the task is started. Users must submit the refund request within 14 days from the "Maintenance Services" purchase date.
After you choose and purchase the maintenance plan, your project manager will contact you to get all the necessary information about your site, including admin login credentials. When we get all the necessary information we can start providing the maintenance services. To help you get the most of this service, we'll consider all the needs and preferences of your business.
We support WordPress, Joomla, WooCommerce, Shopify, PrestaShop, OpenCart.
To initiate a task, you have to contact your PM. The manager will contact you and will always be in touch after you subscribe. You can discuss a new task via email, chat, or a voice call.
Online payment is made through a secured SSL process (Secure Socket Layer) which guarantees high-level encrypting (using maximal authorized standards, at 128 bits).