Perquetry - Elegant Flooring Company Multipage HTML Website Template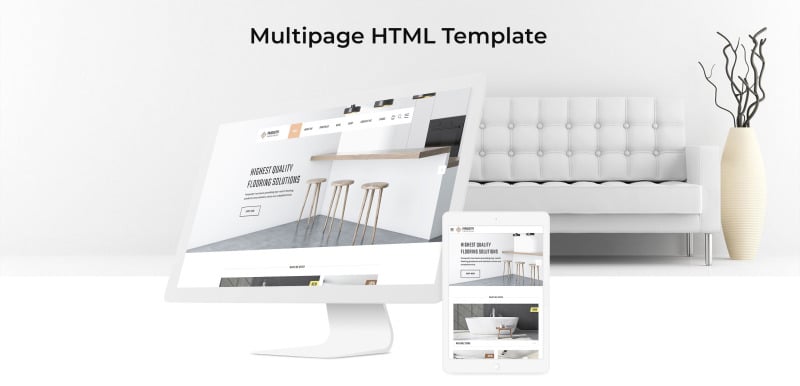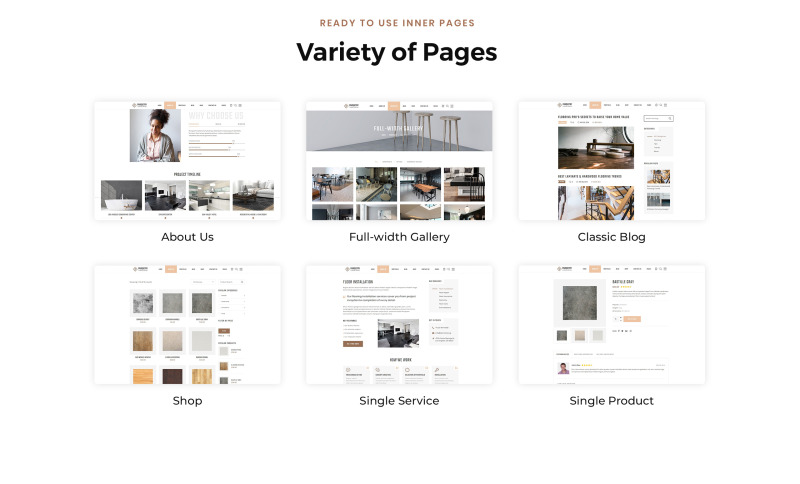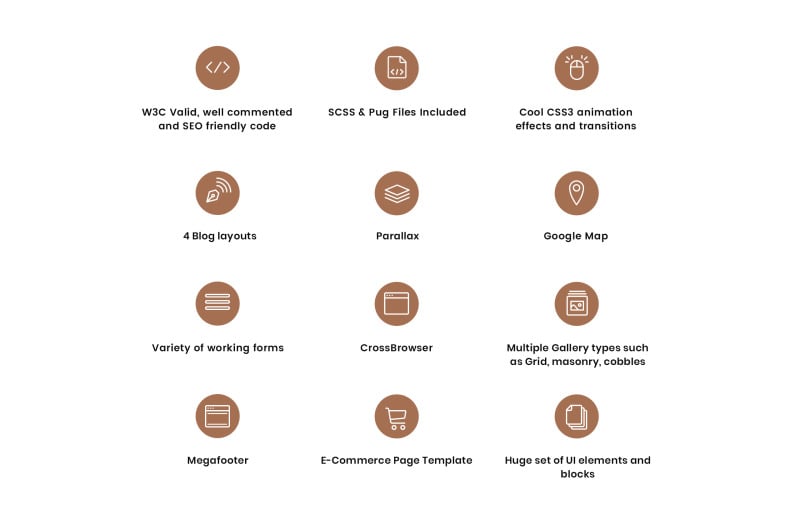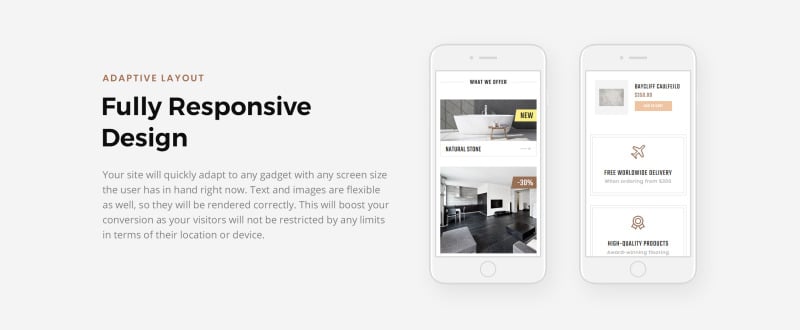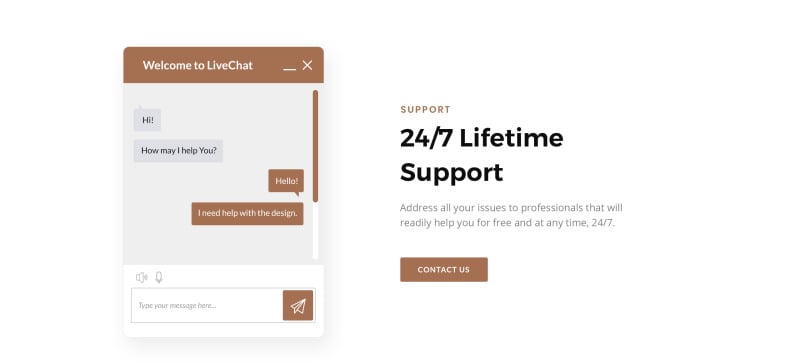 This multipage HTML theme is elegant and good looking from the top slider to the beautifully animated footer. If your business is connected with designing - this template is an ideal solution for you, because it shows your clients an excellent taste and eye for details. Every element of the theme is well-thought-out: the color scheme is calm and sophisticated, the pictures are sharp and attractive, the structure is understandable and easy to navigate. The template doesn't look static, the smooth animation effects make it more interesting and up to date. This theme will make your flooring company, furniture firm or interior design agency really profitable!
Changelog
Perquetry Version 1.1.1 (November 14, 2019)
Additions

Perquetry Version 1.1 (July 23, 2019)
Additions

- ADD: Campaign Monitor Plugin;
- ADD: Isotope Plugin;
- ADD: Lightgallery Plugin;
- UPD: Update Bootstrap Script 3 to Bootstrap4;
- UPD: RD Gogle Map changed to Google Map;
- UPD: RD mailform updated;
- FIX: Markup fixes;
- FIX: Minor bug fixes;
10 Reviews for this product
Nice template with a wonderful documentation. I can modify several components in the template fast.
Perquetry - Elegant Flooring Company Multipage HTML Website Template is wonderful theme with its beautiful look and all transition effects are making a theme more delicious and attractive. The textures of this theme make the viewer stay with you. My client is 100% satisfied with the performance and beauty of this theme. My client is happy with his successful weightlifting and is proud to have his business grow.
Good easy to use and nice services just do it thank you all!
My client very happy with this template theme & arrangement, it allow to blend in their corporate theme & concept complete. Easy viewing as well as content maintenance, they have mention the slider transition are delightful. Enable graphic logo in the mobile version is a bonus and this feature enlighten them very much. The variety template format is amazingly done, and it suitable for different content presentation. We took two weeks get the site up online and I would say it's consider easy manage, now my client feels happy of the successful website and ready to let their business to go online.
Template molto versatile con ottimi spunti grafici ed animazioni La parte dedicata al carrello e-commerce è studiata nei minimi dettagli ed offre numerose possibilità di personalizzazione Il responsive è ben testato ad adattivo su tutti i dispositivi mobile Tutte le pagine sia quelle di elenco che di dettaglio, sono personalizzabili e gestibili con estrema facilità La nostra azienda sviluppa e-commerce con un motore proprietario e devo dire che il template si è adattato al meglio senza particolari sforzi Bravi
Show more
0 Comments for this product
You can write a comment for this product