BeDentist Website Template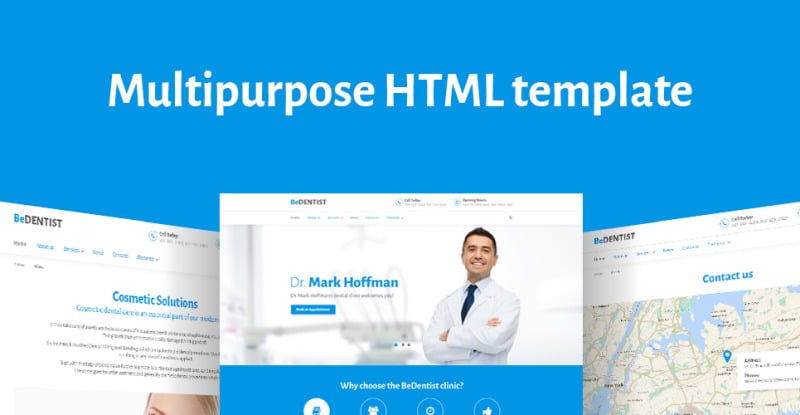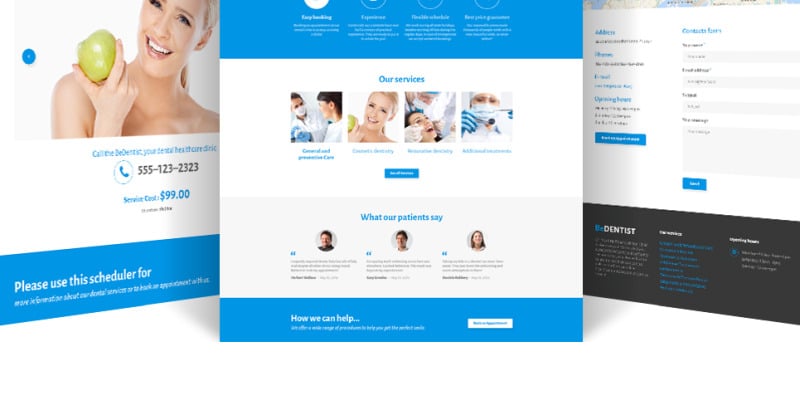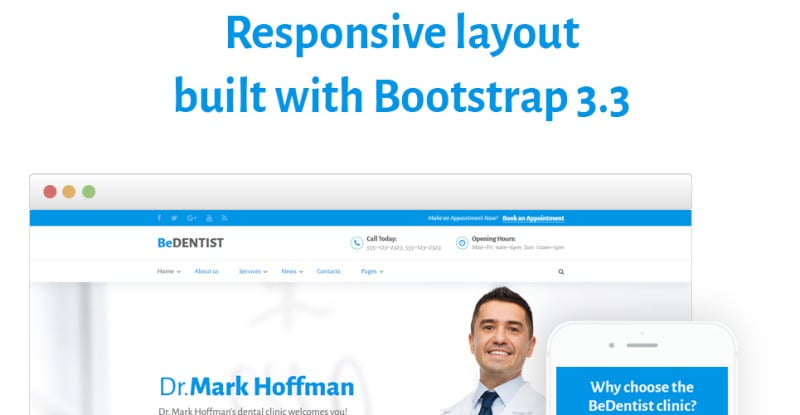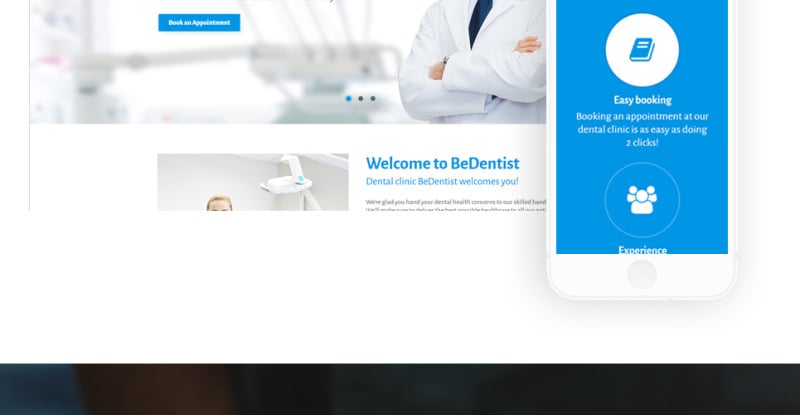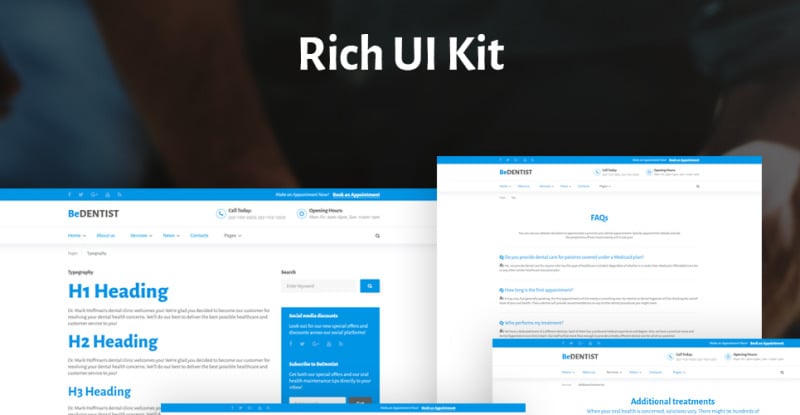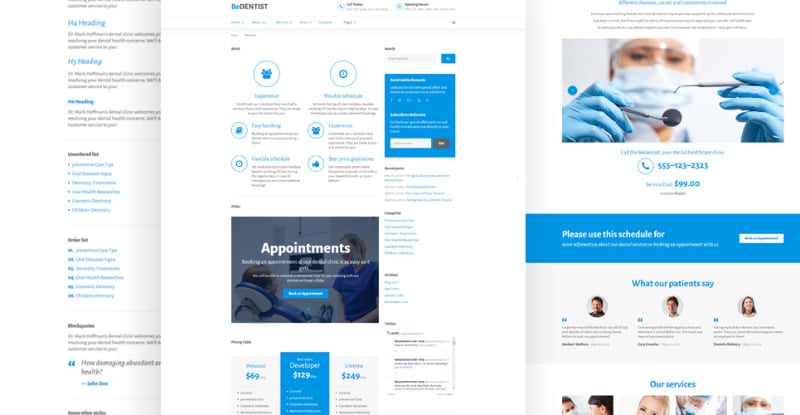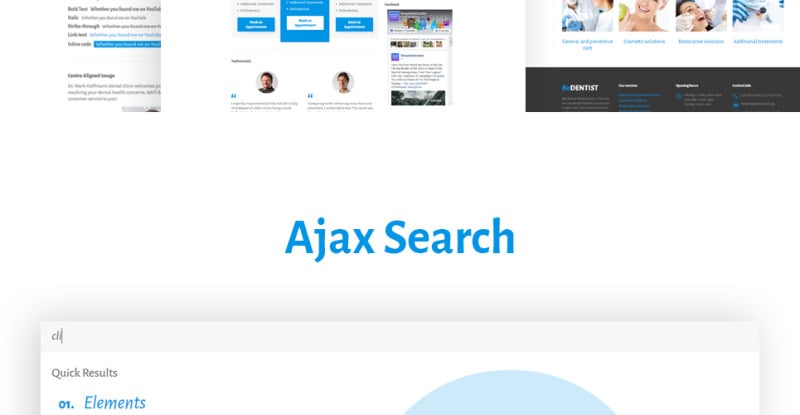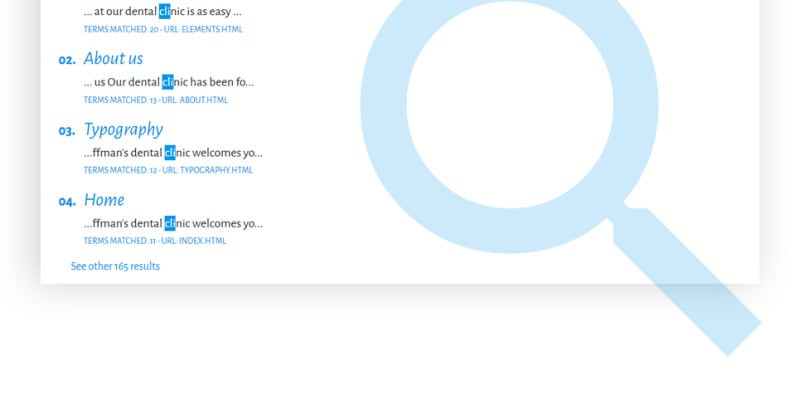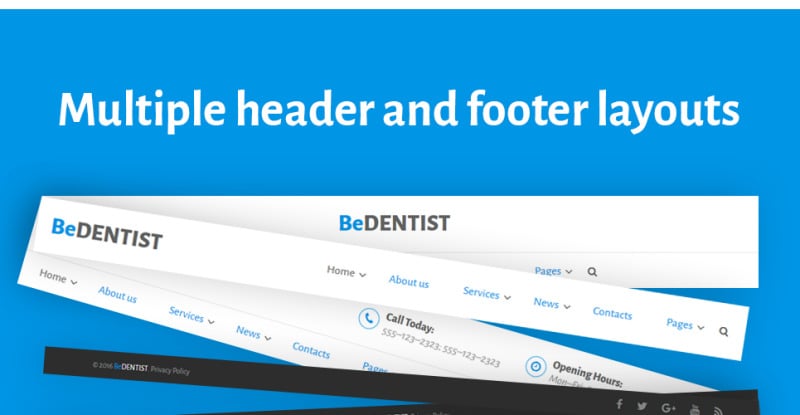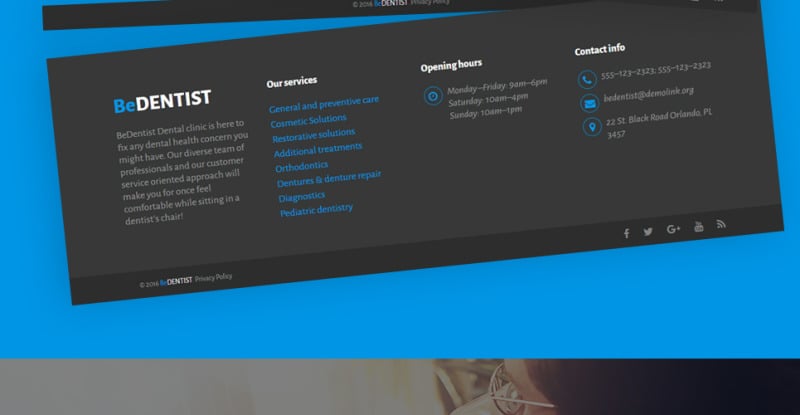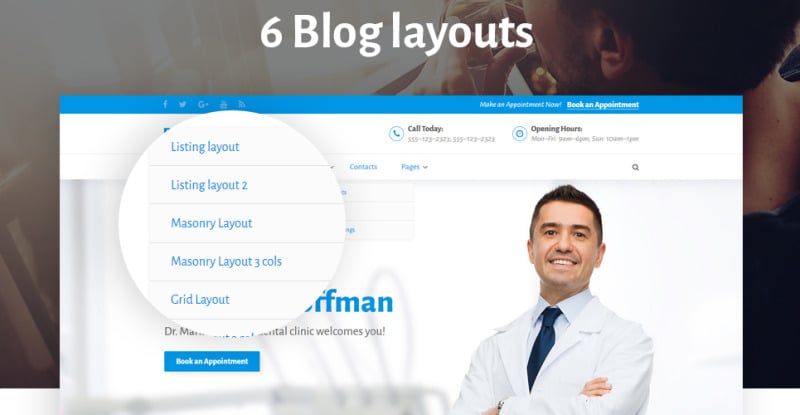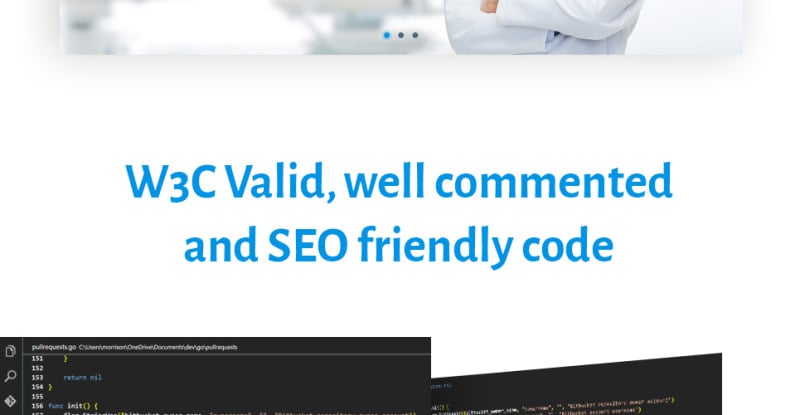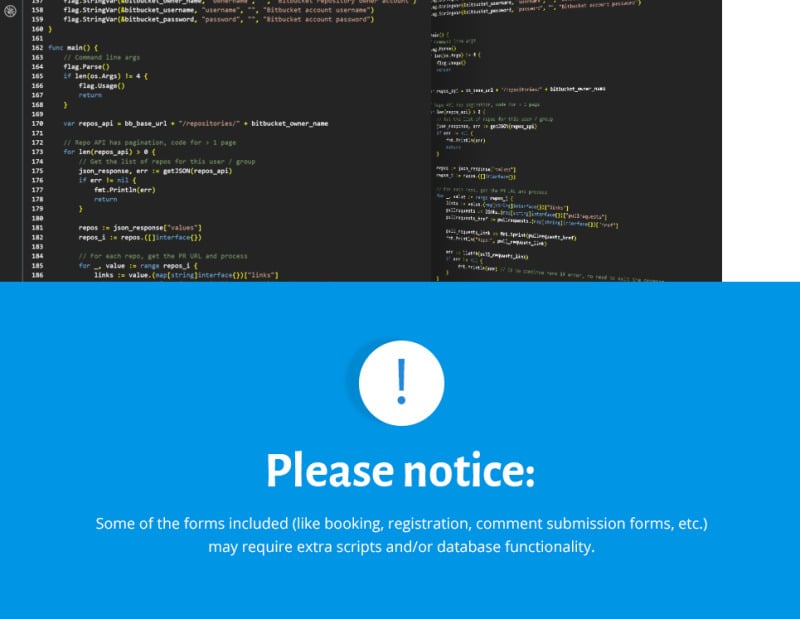 This theme with snow-white layout was created specifically for dental clinics. Having Bootstrap in its core, Doctors Office Website Template is responsive, so it will quickly adapt to any gadget with any screen size the user has at hand right now. Text and images are also flexible, so they will be rendered correctly. Slider will let you present your important information like promos, new products, and many other things you need to highlight the memorable way. The theme supports Google fonts, which gives you a chance to create a unique look of your site.

Changelog
BeDentist Version Version 1.1.1 (December 03, 2019)
Additions

BeDentist Version 1.1 (June 07, 2018)
Additions

- ADD: Preloader;
- UPD: .jade sources changed to .pug;
- UPD: Twitter, Facebook;
- UPD: Google Map updated;
- UPD: RD Mailfrom;
- UPD: RD Calendar;
- UPD: RD Coundown;
- DEL: Delete Smoothscroll and fix scrolling;
- FIX: Optimizing scripts, styles, other code;
- FIX: Social plugins;
- FIX: Other minor bug fixes;
19 Reviews for this product
Great template. Many features and nice animated touches without being too far over the top.
Mindent megkaptam hozzá, amire szükségem volt, jól kidolgozott design, kíváló js és css kódokkal.
Great design and very easy to work with, I continue to use templatemonster.com when Im stuck for a quick design idea, Ive looked at other sites and havent had much luck finding what I need, so now I dont bother, I just head over to template monster and can usually find what Im looking for within a few minutes. If youre looking for nice designs, ease of use and tech support as well, then look no further
Easy to use. In particular, with different page elements to select.
Es una gran plantilla. Todos los modulos son facilmente adaptables a las paginas que quieres incluir en tu sitio web. Contempla todo tipo de componentes, desde formularios hasta votaciones, galerias, etc..La maquetacion responsibe esta muy bien conseguida, adaptandose a todo tipo de dispositivos moviles. Los tiempos de carga de la pagina son buenos. Tambien cabe destacar que el proyecto esta muy documentado
Show more
0 Comments for this product
You can write a comment for this product