Dynamics - Industrial Multipage HTML5 Website Template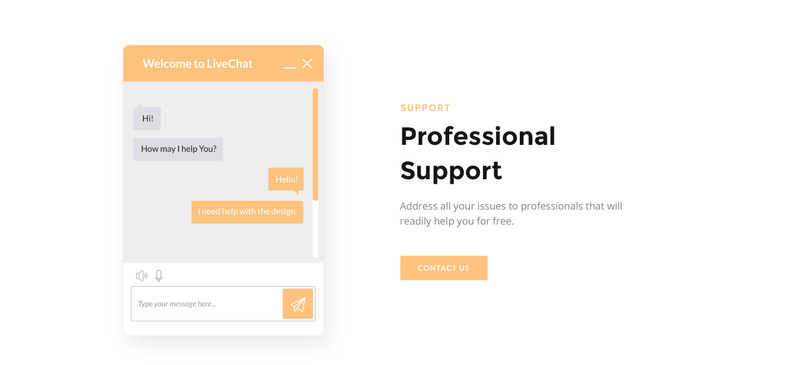 Responsive Industrial Multipage Website Template
An industrial multipage website template is a highly efficient tool for promoting your services. It can give your business an opportunity of attracting more potential customers. Also, a well-designed website makes a good impression on your investors. And it is highly important for modern industrial businesses. But what if your company works in several different industries? We are glad to say that we know how to help such businesses.
Our developers have prepared an HTML solution suitable for various industrial sectors. Whether you own a mining company or a woodworking business, Dynamics has something for you. It is a responsive HTML template that allows you to build a fully functional website in no time. Thanks to the integrated Bootstrap 4 framework, the template supports various screen resolutions. It also makes Dynamics highly responsive and reliable.
HTML Template with a Wide Range of Topics
As we have already mentioned, Dynamics multipage website template includes a variety of topics. Also, we have supplied this HTML solution with a wide range of pre-designed pages. They are great for telling your customers more about your services, products, and your team. Besides, various homepages supplied with Dynamics are based on the most called-for industries.
This industrial multipage website template supports deep customization. It is very useful if you aim to create a unique website. Also, feel free to use the built-in UI kit to enrich your website pages with progress bars, forms, and various text elements. They will make your website more informative and appealing. It is also easy to use the ready-made content blocks and pages for showcasing your latest projects or posting the news of your company. It can be done with the help of 2 blog layouts and gallery pages.
Feature-Rich & Multipage Template for Industrial Companies
With a variety of working forms and other great benefits, Dynamics industrial multipage website template is a great choice for your business. Our team has done its best to make this template suitable for various industries. We have supplied this template with a variety of features. They enhance the usability of this template and make it easy-to-use. For example, you can make your website more attractive to users with the help of:
Over 35 ready-made HTML5 pages;

SCSS & Pug files included;

Cross-browser support;

Google Maps & Google Fonts;

Mega footer.
If you need not just a successful website but also an online store, Dynamics can help you with it. This industrial multipage website template includes a set of pre-designed eCommerce pages. They have everything required for establishing a working store right away. You may only need to configure your online store engine or install one if your website doesn't have it. And still, that's not all features that Dynamics gives you.
SEO-Ready HTML Template with 24/7 Support
To top it all, we have supplied this template with different headers and footers. They reflect the topics featured in the Dynamics HTML template. Also, with impressive animations based on CSS3 technology, you can make your web pages look more attractive. Rest assured that your customers will be amazed by the flawless transitions between sections and pages, too. The code of this template is well-structured and written by W3C standards. and it allows your website to rank higher on Google.
Thanks to the template documentation, you can have it installed and configured in no time. The documentation describes all steps of working with Dynamics as well as managing its functions. It also answers all common questions you may have regarding the template's work. Still, you can always contact our 24/7 support to get answers to all your questions. Our friendly team is always glad to help you get the most out of our products.
Changelog
b>Dynamics Version 1.3 (April 8, 2020)
Additions

- UPD: Update Bootstrap 4.1.3 to Bootstrap 4.4.1;
- UPD: Page Transition 1.1.3 to Page Transition 1.1.4;
- UPD: Pug optimization;
- UPD: SCSS optimization;
- UPD: JS optimization;
- FIX: Other minor bug fixes;
Dynamics Version 1.3 (June 28, 2019)
Additions

- UPD: Bootstrap v4.1.3;
- UPD: PageTransition v1.1.3;
- UPD: Preloader;
- UPD: RD Navbar;
- UPD: Material Parallax initialization;
- UPD: Isotope initialization;
- UPD: Linear Progress Bar initialization;
- UPD: Count To initialization;
- UPD: Google Map;
- UPD: Lightgallery v1.6.2;
- FIX: Pug bug fixes;
- FIX: SCSS bug fixes;
- FIX: Minor bug fixes.
Dynamics Version 1.2 (March 29, 2019)
Additions

- UPD: Bootstrap updated to versiton 4.1.3;
- UPD: Google Map;
- UPD: LightGallery;
- UPD: Scripts updated;
- DEL: Smoothscroll;
- FIX: Other minor bug fixes.
Dynamics Version 1.1 (July 03, 2018)
Additions

- UPD: Light Gallery;
- UPD: Slick carousel updated;
- FIX: CSS styles;
- FIX: Optimizing scripts, styles, other code;
- FIX: Other minor bug fixes;
20 Reviews for this product
Template is good, slider difficult to customize. Beside that Clean and mature template
Another very nice template to work with as a beginner. I just upload it, make few changes myself with sublime text version 2 and I did buy some picture on depositphoto. the result is amazing and it took only 2 days to create a brand new web site from that beautiful template. Now, the only thing I have to work on, is the API key needed from Google to make work the map. From a template to another, it is never the same programming language, so it take some times to figure it out. Hope that part will be solve by programmers soon. For all the work done by them, the results still very professional for all kind of field. Great job everyone! Cannot wait to work with your next template very soon!
Very nice template, a lot of possibilities to accommodate the user. Different home page and sub pages to choose from. My client was very satisfied with the result of this template. I would definitely recommend buying this website template from Monster template. Continue your good work.
Pretty good. Difficult to get rid of preloader or change it.
The template suited our purpose and was quite easy to customise. A couple of bugs in the social media share code, but this was fixed within two days of raising a ticket and the support was very helpful.
Show more
0 Comments for this product
You can write a comment for this product