Sana - Medical Clean Responsive Website Template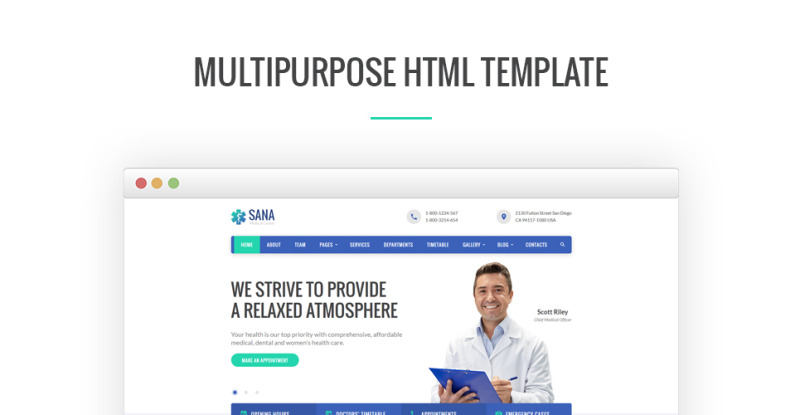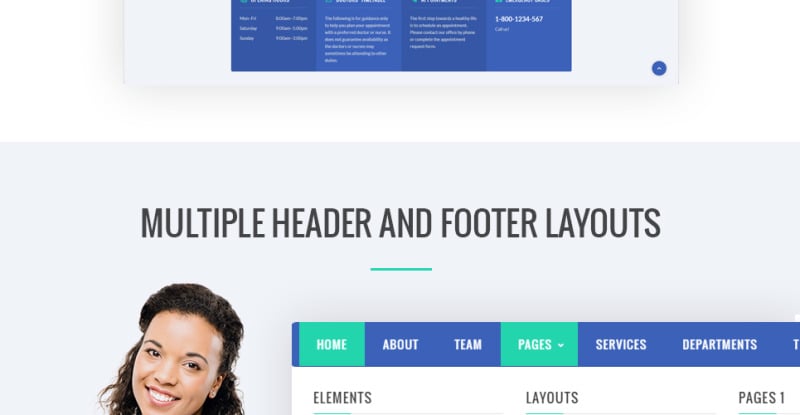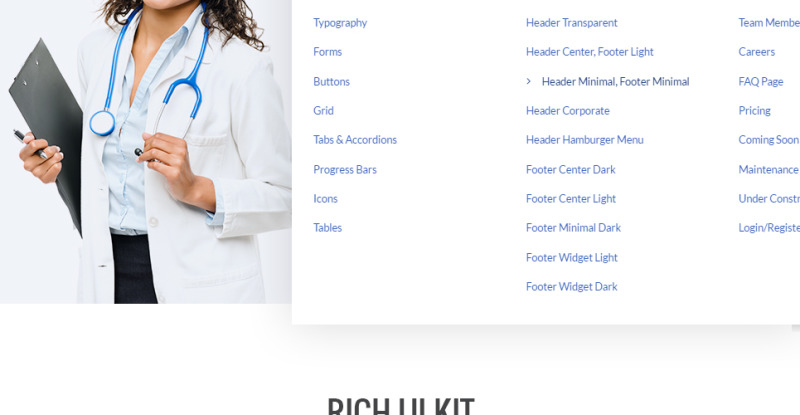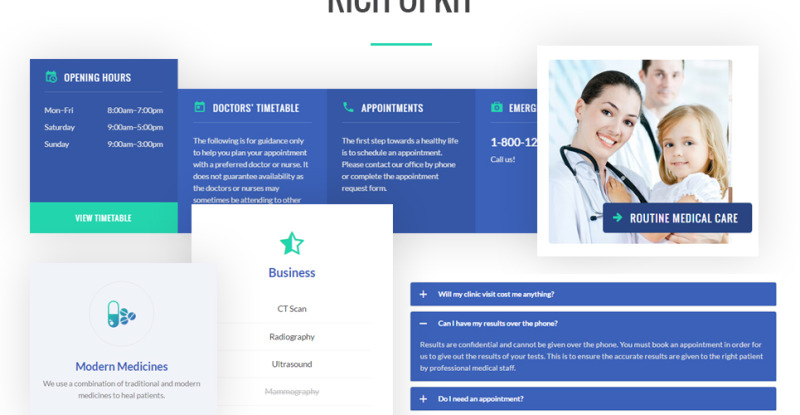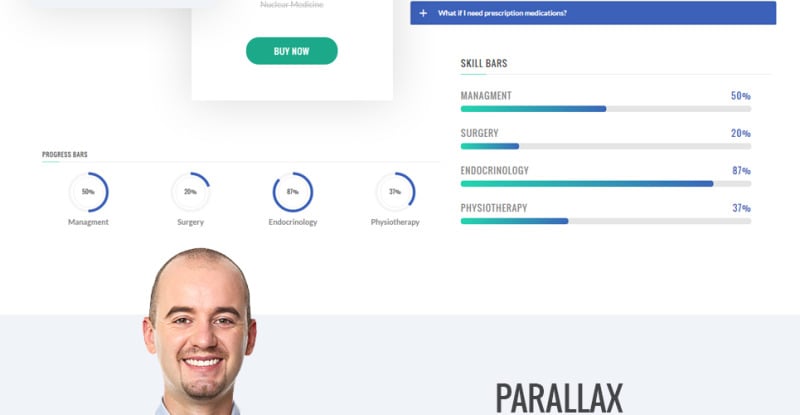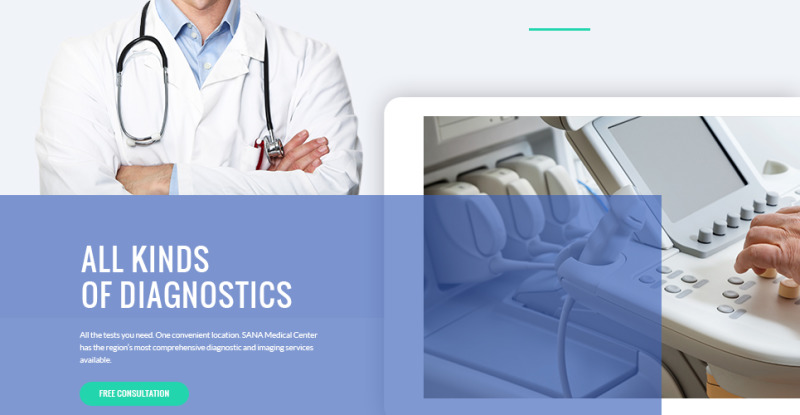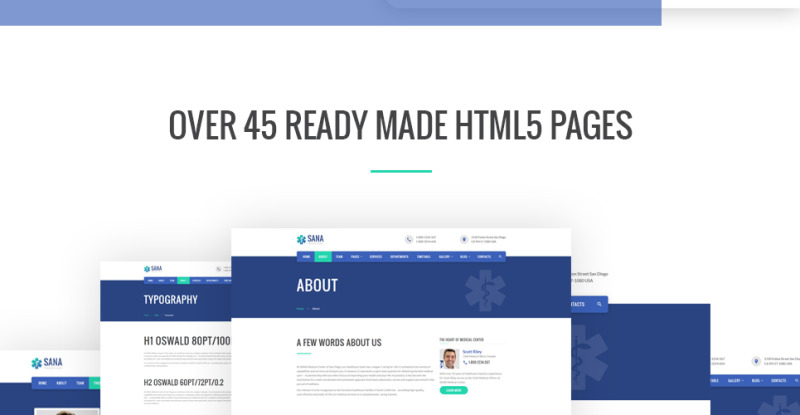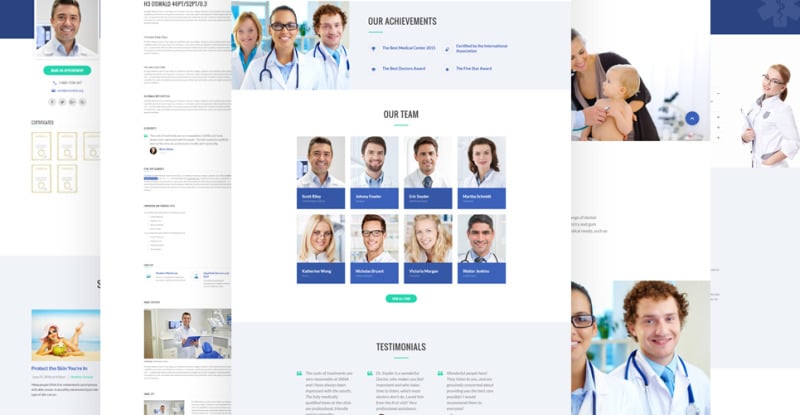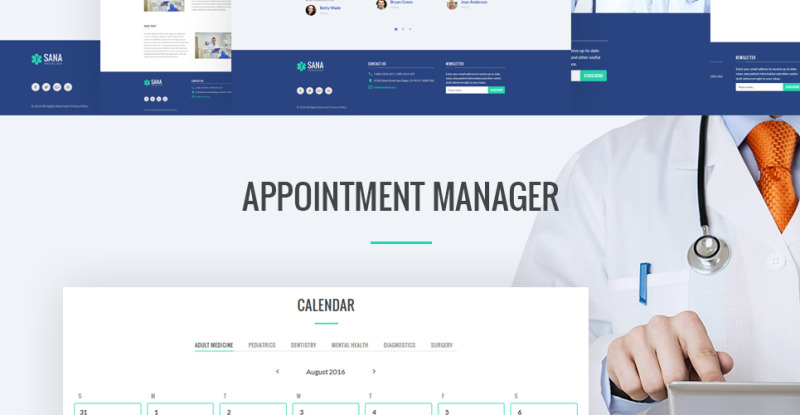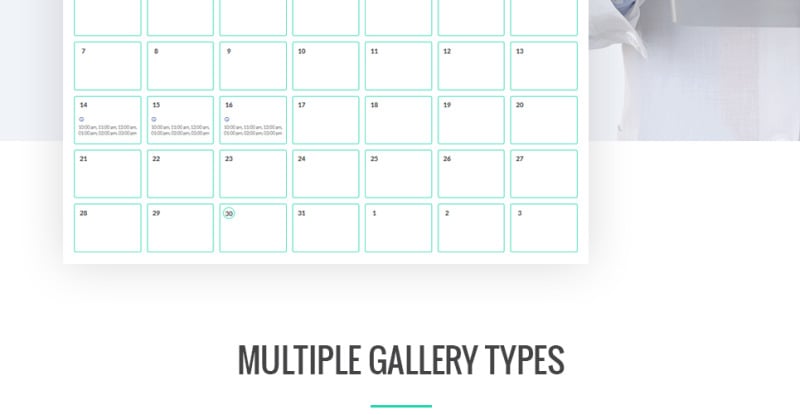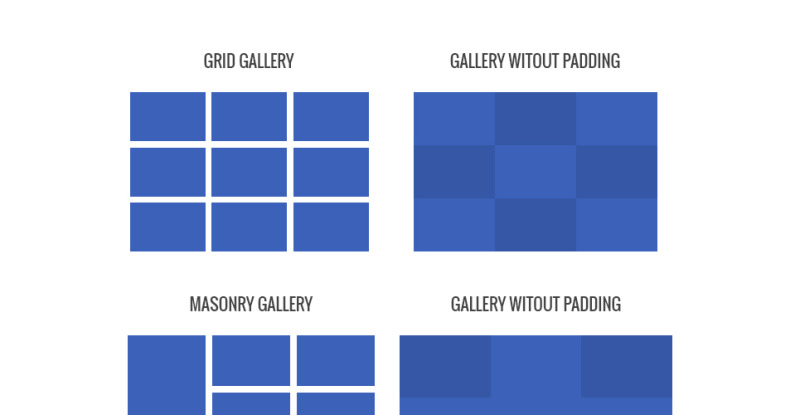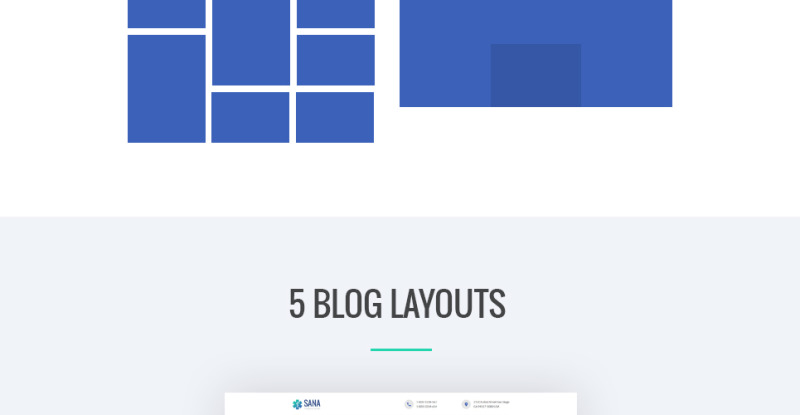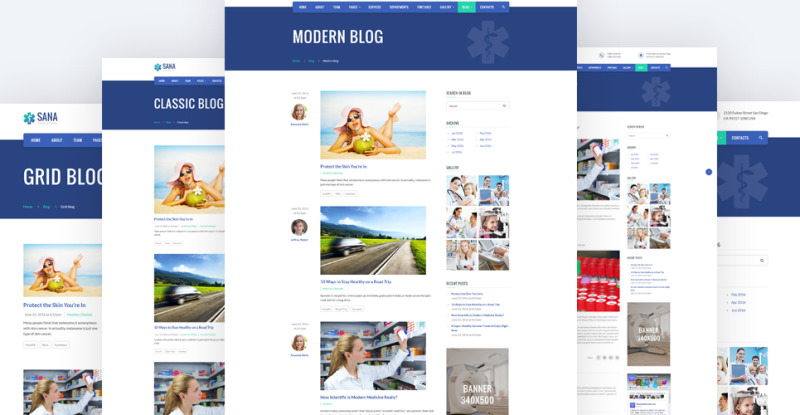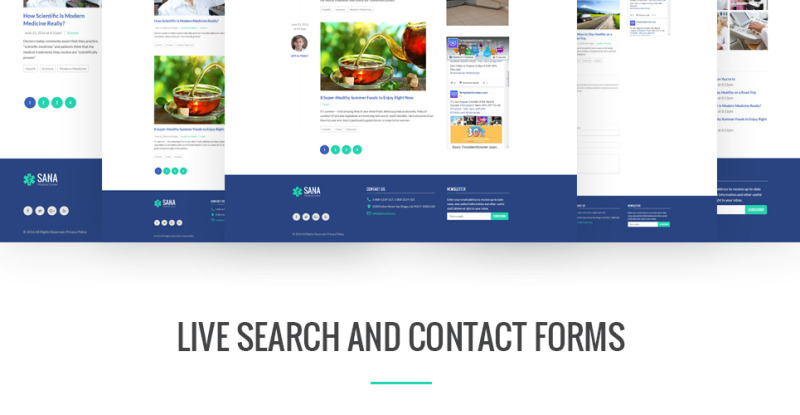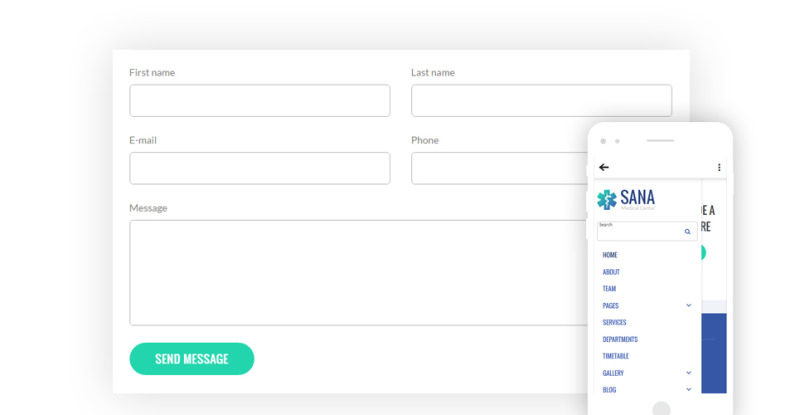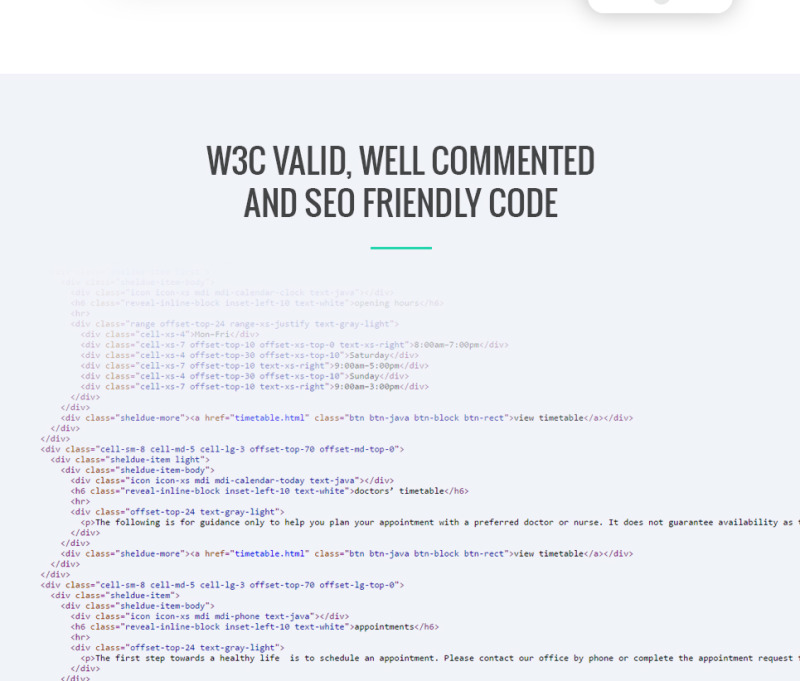 A medical website should involve showcasing a medical team, medical services which they offer, clean widgets and clear contact information. All the necessary features for a medical website are present in this medical responsive website template. A vital part is also a map at the bottom of the website which directs your potential clients to the clinic. Blue and white are the colors of health, so using them establishes association connections from the very first look at it. If you need to place a huge amount of the content on the website, with a design like this you'll be able to do it the most efficient way - no content overload, everything looks clean and clear.
Changelog
Sana Version 2.0 (August 15, 2019)
Additions

- ADD: Page loader;
- UPD: logo for retina;
- UPD: Google Maps Plugin;
- UPD: counter;
- UPD: countdown;
- UPD: progress-circle;
- UPD: progress-linear;
- UPD: PUG mixins for navbar and bredcrumbs;
- FIX: Minor HTML and CSS bugs.
Sana Version 1.1 (November 22, 2018)
Additions

- UPD: BS3 to BS4;
- UPD: RD Navbar plugin;
- UPD: RD Mailform plugin;
- UPD: Isotope;
- UPD: Owl carousel;
- UPD: Swiper plugin;
- RPL: RD Parallax changed to Material parallax;
- RPL: RD Google Map changed to Google Map;
- RPL: Pfotoswipe gallery changed to Lightgallery;
- RPL: Responsive tabs and accordions to Bootstrap tabs and accondions ;
- RPL: Jade files to Pug;
- FIX: Minor CSS and HTML bug fixes;;
- FIX: Other minor bug fixes.
12 Reviews for this product
Very good templates, with a lot of sub-pages. Responsive, well documented ....
The template worked fine. As we get the templates here in my office, we always customize them to our own demands. In this case, the CODE and the Photoshop files were very easy to be changed. I really recommend this template, and If you want to get as soon as possible your project done, this one can be a good choice. Just pay attention about the includes (like JSs files) because we got an issue when we tried to open the files on Dreamweaver. Just that. Good choice! Good template!
Beautiful and ease to implement. My project url are http://platicadeface.med.br
After reviewing numerous medical templates, this one offered a more professional and nicely developed Top - Down interface. Extra feature sets available within this template made it hands down our selection. Code base is very well structured and optimized for a good touch and feel representation of our website requirements.
Great service! They had the answers to all of my questions, very quick and very professional! Very quick support services. Max Rhodes helped answering questions on MotoCMS. I was able to reach them immediately and have my issues worked out within an hour, not wait days. Thank you, Max! Thank you so much Template Monster.
Show more
1 Comments for this product
You can write a comment for this product
Is there a help feature for this template? I simply need to adjust the code so the responsive tabs are all closed when the page loads. Thanks you and great template!
Thank you for your comment, Kurt. I have forwarded your request to our tech support team, they will contact you shortly
Show more