Visage - Plastic Surgery Clinic Website Template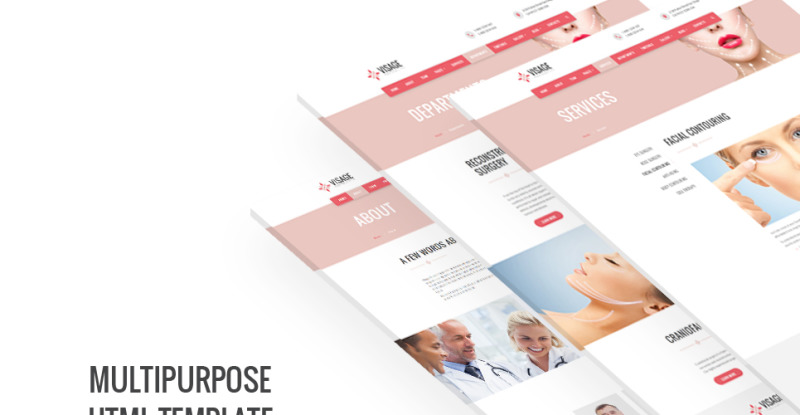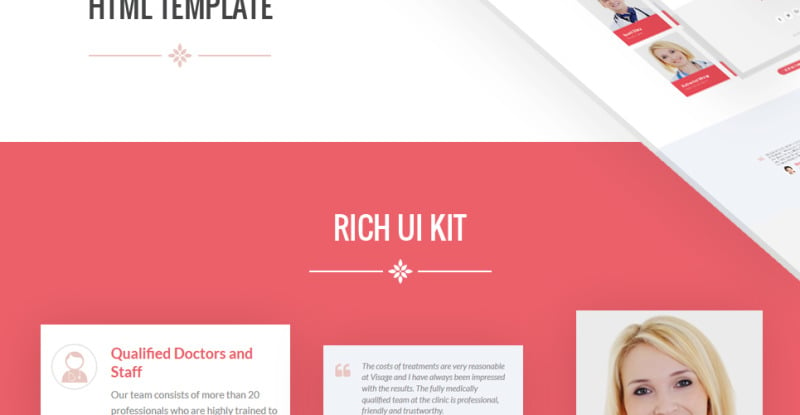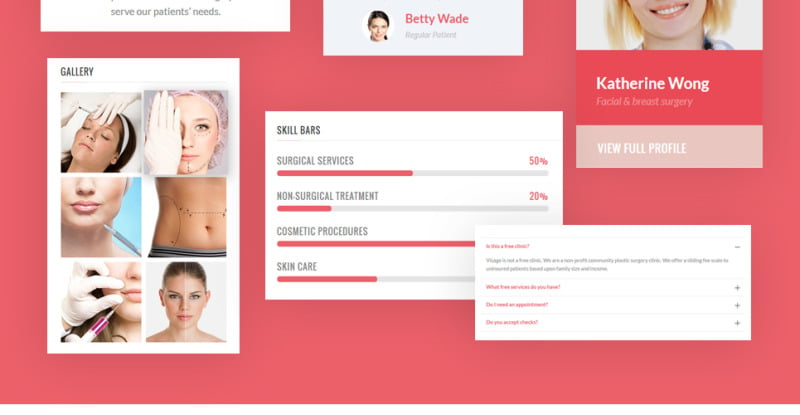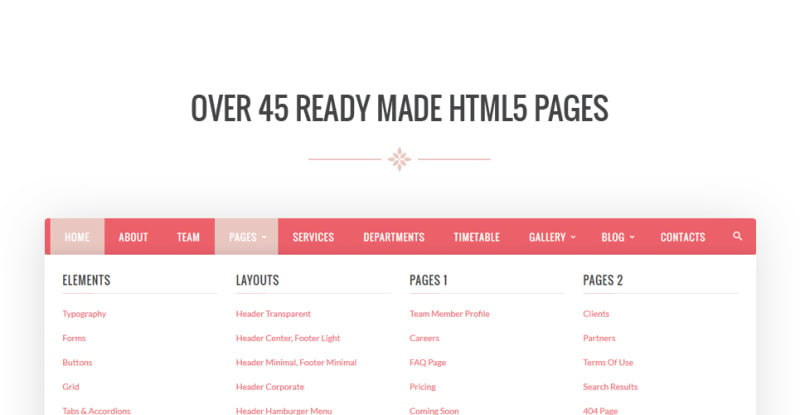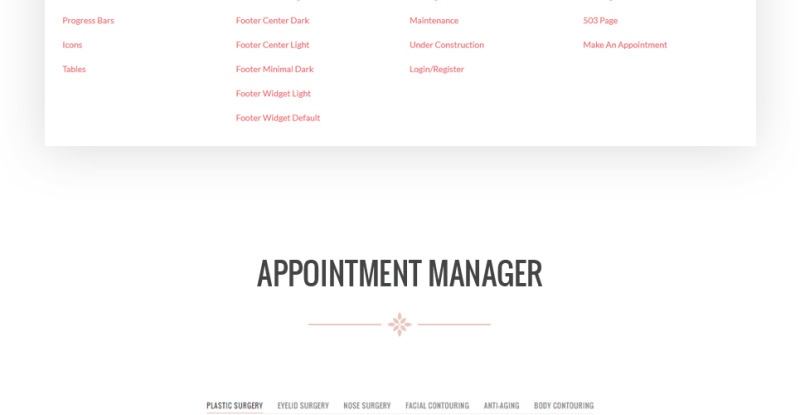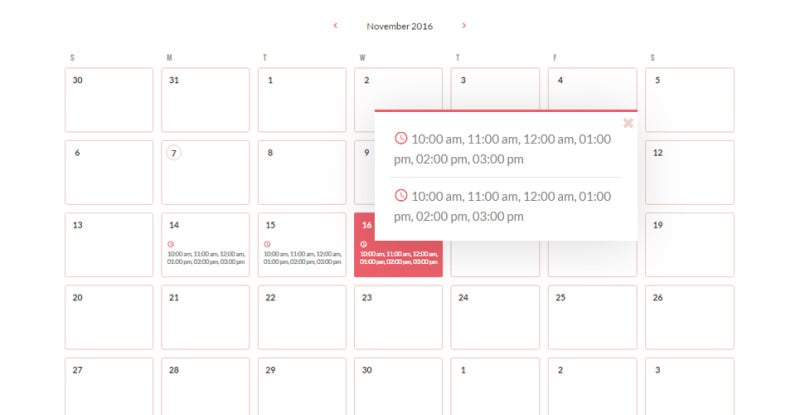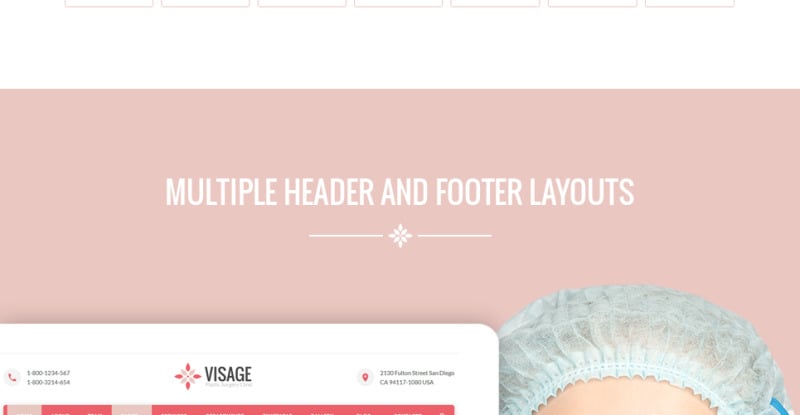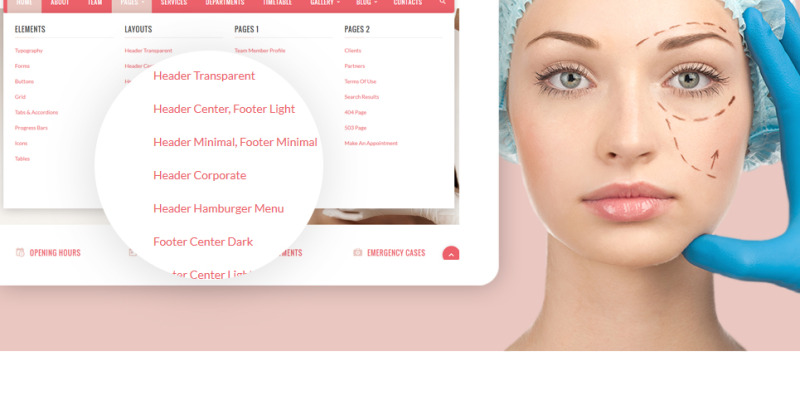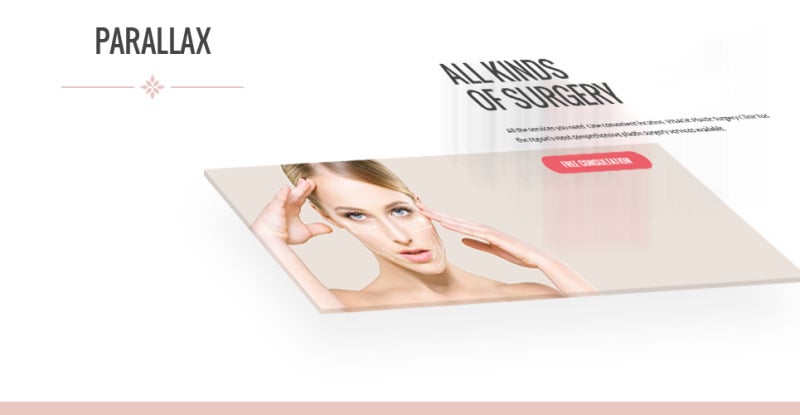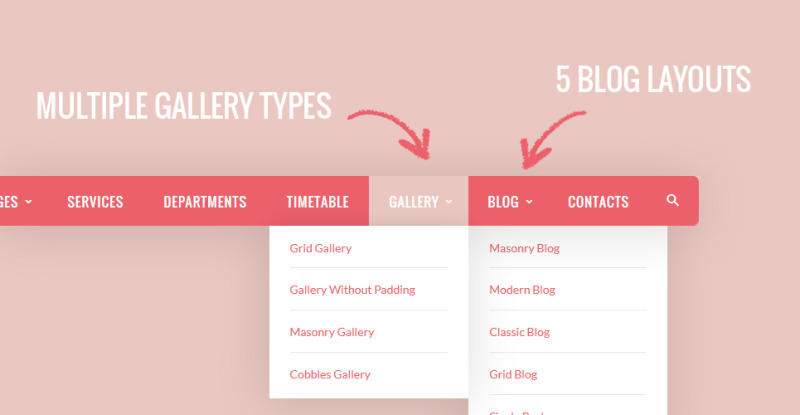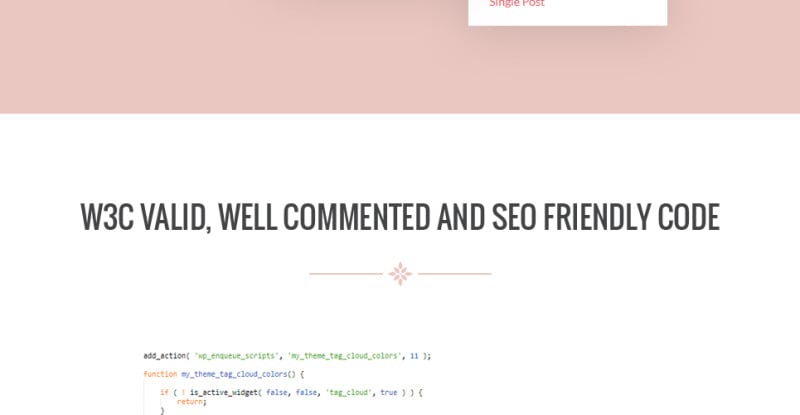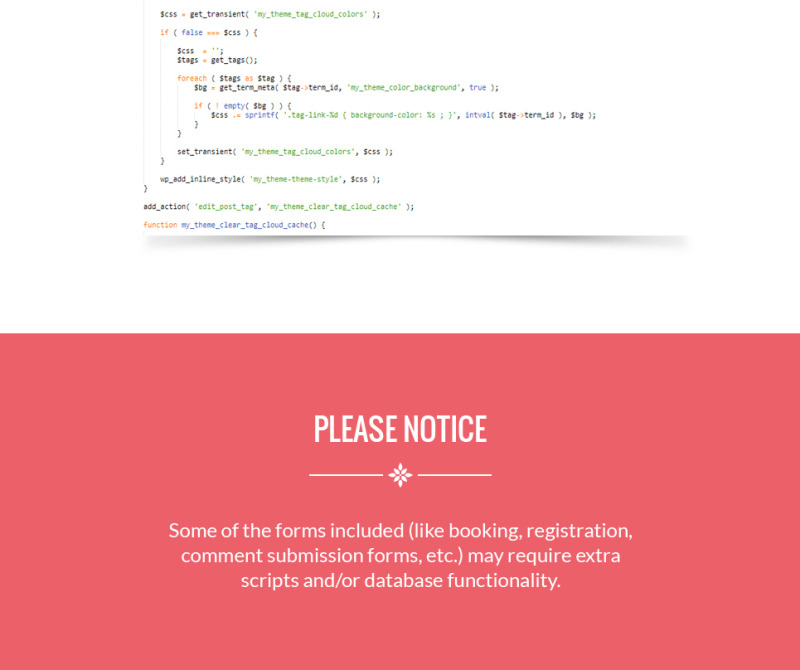 Visage - Plastic Surgery Clinic is a responsive multipurpose Plastic Surgery Clinic Web Template produced for plastic surgery clinic services. Multiple gallery types, header and footer layouts, neat and attractive design, gentle background tone, and Parallax scrolling effect will help you make a gorgeous showcase of your clinic services and draw people's attention. Here you have a big variety of layouts to choose from. This Plastic Surgery Clinic Web Template also comes with multiple widgets and navigation options for any purpose. For example, fixed-to-the-top of the page MegaMenu will enhance the search of the necessary data and Google map will help your clients to find you.
Changelog
Visage Version 1.2.1 (November 08, 2019)
Additions

Visage Version 1.2 (August 23, 2019)
Additions

- ADD: Preloader Plugin;
- ADD: Campaign Monitor Plugin;
- UPD: Update Bootstrap Script 4 BETA to Bootstrap 4.1.3;
- UPD: Jquery 1.1.1 to Jquery 3.2.1
- UPD: Jquery Migrate 1.2 to Jquery Migrate 3.0;
- UPD: Jquery Cookie;
- UPD: Jquery Easing;
- UPD: UI To Top plugin;
- UPD: Copyright Year Plugin;
- UPD: RD Gogle Map changed to Google Map;
- UPD: RD mailform updated;
- UPD: Offset system has changed;
- FIX: Markup fixes;
- FIX: Minor bug fixes.
Visage Version 1.1 (August 01, 2018)
Additions

- UPD: Bootstrap updated to versiton 4;
- UPD: Bootstrap 3 grid changed to Bootstrap 4 grid;
- UPD: Responsive tabs changed to Bootstrap tabs;
- UPD: Pfotoswipe changed to Lightgallery;;
- UPD: RD Parallax to Material Parallax;
- UPD: .jade files changed to .pug;
- UPD: Owl carousel updated;
- UPD: RD Mailform updated;
- RPL: RD Navbar updated;
- UPD: Swiper updated;
- UPD: Google Map updated;
- UPD: Isotope updated;
- UPD: Wow animation updated;
- FIX: CSS styles;
- FIX: Optimizing scripts, styles, other code;
- FIX: Other minor bug fixes;
13 Reviews for this product
Fantastic template that is industry specific. The additional layout pages are a perfect add-on this premium template.
this is exactly what I am looking for. Value for money. well done.
Excellent template, very classic and beautiful. Changing the template is also very easy
This is a great template that comes with all the files you need to get up and running. My only critique is that it could be offering more for a price of $75. It should offer more customizability like more photos and interactive components. The testimonials section was by far not great either. The testimonials in my opinion should be a lot more interactive rather than a simple slideshow. All in all this is a decent template just not worth more than $50.
Thank you very much for your feedback! Were glad youre satisfied with the purchased template. We set such prices because we provide 24/7 free support where you can ask all the questions youre interested in. Also, there are free stock images as well as the detailed documentation already included into the template package. Thanks again.
very nice template, i like it so much, it can be adapter to phone and computer, so i can use it easy and dont need to do so much thing to change the template fit for my request.but i want to know how to divide the single js resource to the small base on the different module. because i dont want to edit the js in the so large single file. if someone cant tell me how to do it. i will so happly
Please contact our live chat - http://chat.template-help.com/ and our specialists will assist you.
Show more
2 Comments for this product
You can write a comment for this product
very nice theme thanks
Thank you for your comment. If you have any questions or need help, feel free to start a chat on our website, and we will be happy to help you.
1. Include all woman images in templates? 2. If include all images. template buyer use all images?
Hello Hoon. Thank you for question. Yes, all images you see in demo you will get after the correct template's installation on the hosting. Feel free to use all images right after purchase with the template only. Regards, JJ Blackstone
Show more