Wonder Tour - Simple Travel Agency Website Template
[ Exclusive Product ]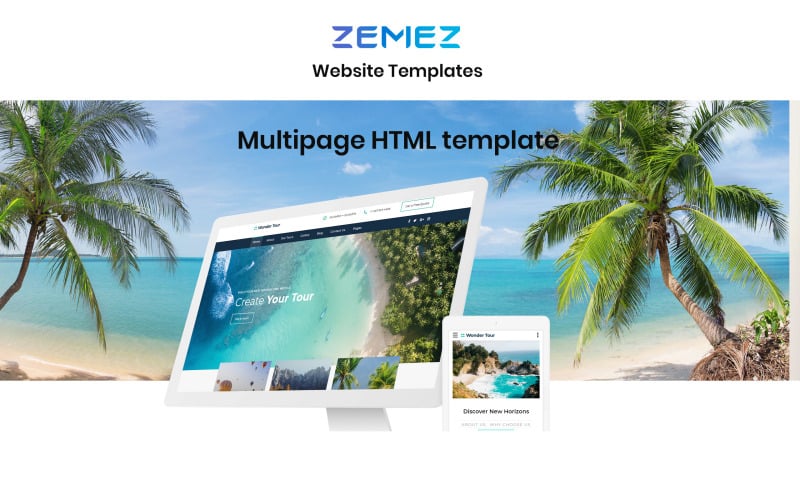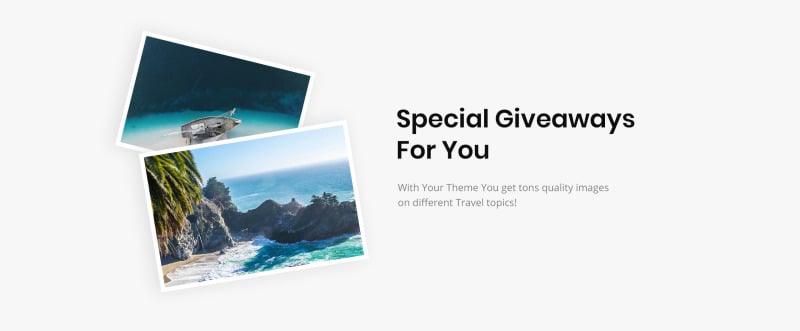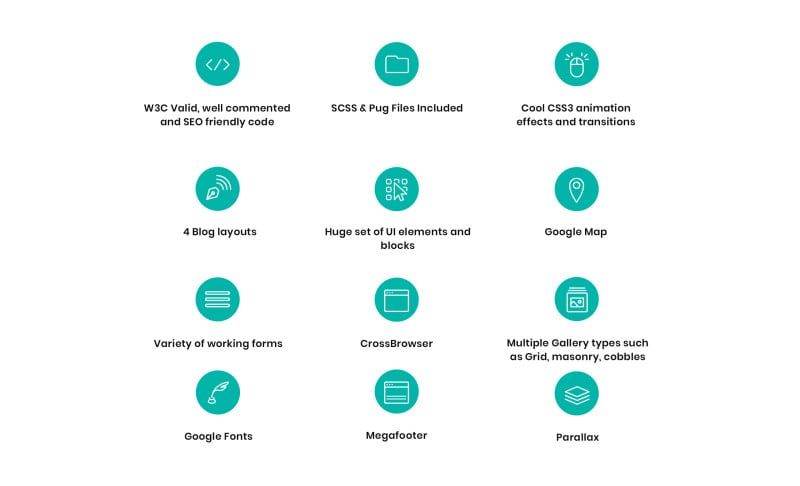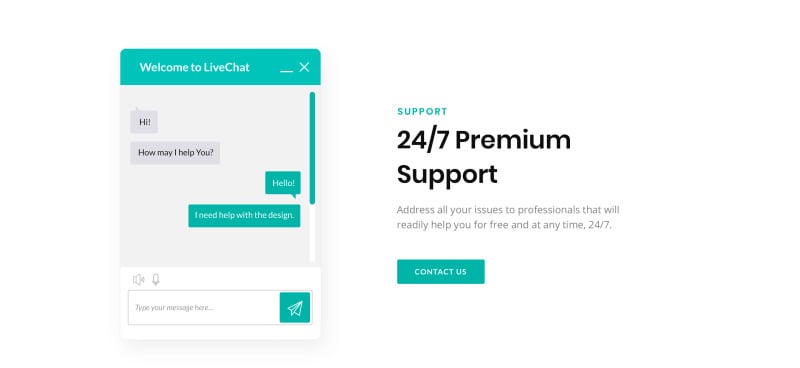 Clean & Simple Travel Agency Website Template
A simple travel agency website template provides you with a set of tools for establishing a trustworthy website. Travel agencies just like any other companies need to have an attractive site. Businesses worldwide depend on their web resources a lot. That's why even small companies tend to have their own websites these days. And in most cases, creating a quality website is quite an expensive task.
Luckily, you don't have to always hire a web developer to have a well-made website. Most businesses tend to use website templates to achieve a set goal. These solutions are affordable and easy to work with. Also, they are usually built with Bootstrap 4, a framework that allows for responsiveness and simple maintenance. Our new template, Wonder Tour, is of no exception as it is suited to give all these benefits to modern travel agencies.
Multipage HTML Template with a Variety of Features
The Wonder Tour simple travel agency website template offers a bright yet impressive design. It reflects the topic of this solution, while also providing a detailed layout. Besides having an awesome design, this template can also boast of rich functionality. It supports a vast variety of content types. Moreover, it can be viewed on any modern device. The template also offers a wide range of great features, such as:
W3C valid code;
SEO-ready layout;
Working contact & newsletter subscription forms;
Google Maps & Google Fonts;
Optimized for speed.
Our template is also multipage. It means that as a ready-made solution, this simple travel agency website template offers a unique variety of pages. From About Us to FAQ pages, you'll have what to choose from. Also, you can take advantage of using any of the Blog pages to post news and updates. Or you can simply display tour photos via the Gallery section, which includes 4 different layouts. Besides, you can stay connected with your clients with the Contact Us page.
100% Customizable Website Template for Travel Agencies
If you are looking for a customizable solution, then the Wonder Tour template is a good choice. It includes a variety of UI elements that will make your website look impressive. From buttons to tables and progress bars, there's a lot of elements to choose from. You can freely use them to spice up the pages of your website. And if you are a developer, you'll surely build a website that your clients need.
Looking for more information about the Wonder Tour HTML template? Feel free to read its documentation, which describes how it works. Also, it answers a variety of common questions about templates in general. Whether it's about installation or template management, the documentation can answer it. But if you need additional help, our qualified support will be ready to assist. We hope that our template catalog will be of use to you and your travel business.
Changelog
Wonder Tour Version 1.2.1 (November 30, 2020) Additions - UPD: SCSS optimization; - UPD: Scripts updated; - FIX: Project structure; - FIX: Minor bug fixes.
Wonder Tour Version 1.2 (August 10, 2020) Additions - ADD: Campaign Monitor Plugin; - UPD: Update Bootstrap Script 4.0.0 to Bootstrap 4.4.0; - UPD: jQuery 3.2.0 to jQuery 3.2.1 - UPD: jQuery Migrate 1.2 to jQuery Migrate 3.0; - UPD: jQuery Cookie; - UPD: jQuery Easing; - UPD: Copyright Year Plugin; - UPD: RD Mailform updated; - UPD: RD Navbar updated; - UPD: Offset system has changed; - FIX: Markup fixes; - FIX: Minor bug fixes.
Wonder Tour Version 1.1.1 (December 05, 2019) Additions - FIX: Minor bug fixes.
6 Reviews for this product
Gran plantilla, muy bonita, ideal para mi negocio, codigo limpio, muy completa en extras.
Das Template hat ein sehr schönes, schlichtes Design und zahlreiche nützliche Tools die fast perfekt zu dem passen was wir benötigen.
Template muito bonito e de fácil customização. Navegação excelente, compatibilidade com navegadores e mobile perfeitas. A experiência do usuário fica muito mais agradável com essa tipo de layout, possibilitando assim um melhor entendimento dos produtos e serviços da empresa. Além desse adquirimos mais 2 templates para outras empresas do grupo e estamos ansiosos para coloca-los em funcionamento, para que nossos clientes tenham a melhor experiência possível.
template perfetto per unagenzia viaggi, permette di creare evidenze per categorie diverse di viaggi e dare il giusto risalto a tutte le offerte
A great template. Made very carefully to the details. Easy to customize and very beautiful.
1 Comments for this product
I bought the template with extra charge for WoordPress. It cannot be installed on WordPress, I have to pay for installation service (39 euros). They told me 24 hours maximum. After 24hours it hasn't been installed yet and told me I have to wait..