FurnitureStore - WooCommerce Theme
[ Exclusive Product ]
6 months of support
With a product you will get 6 months of support from the author. To know more about what is included, please read the support policy.
Sales: 72
Created: Jun 8, 2017
Updated: Jun 8, 2017
ID: 64149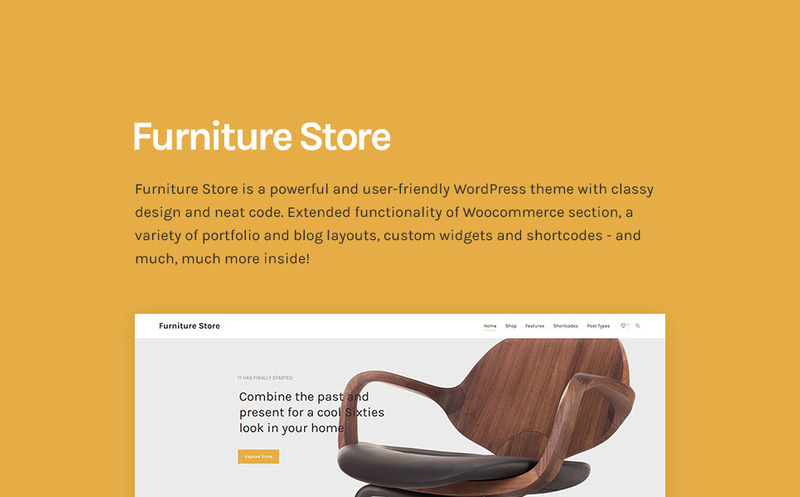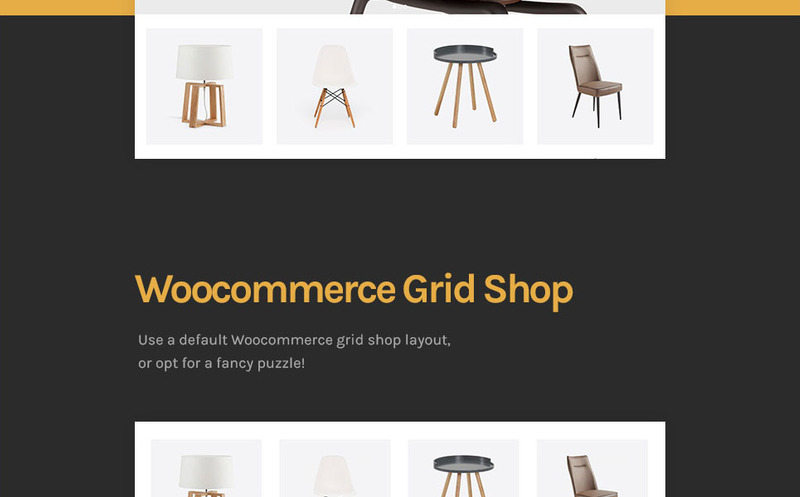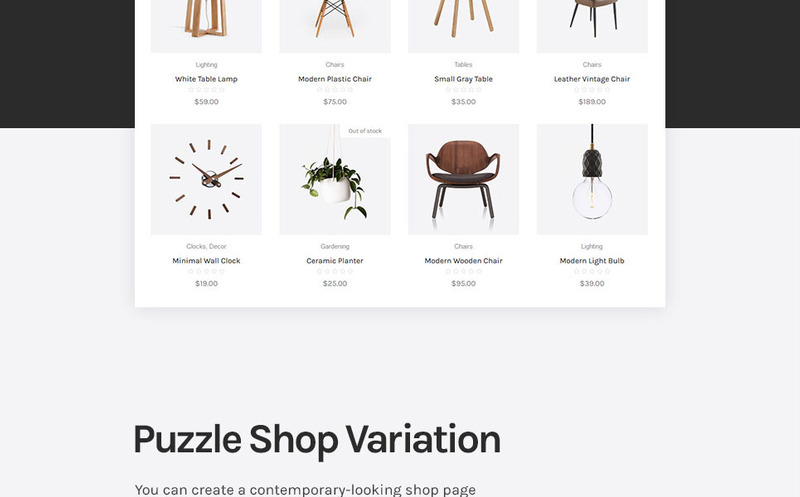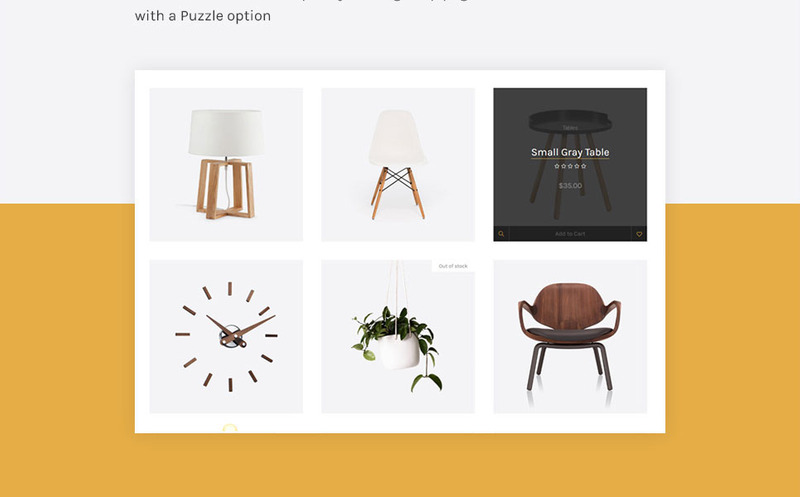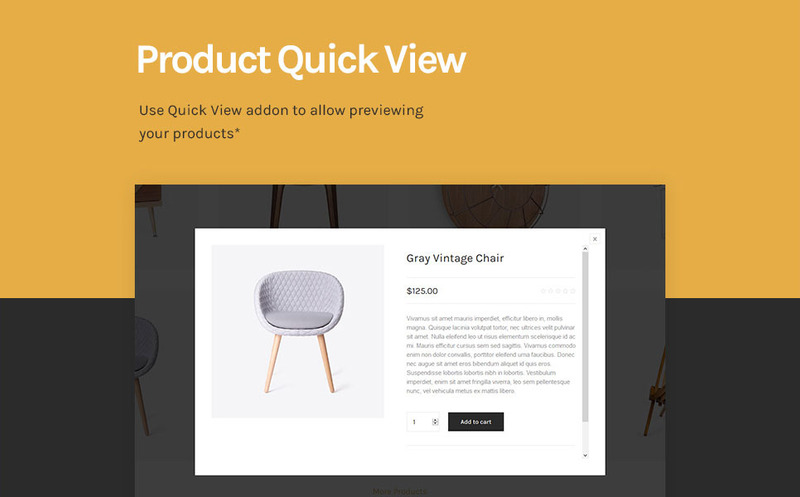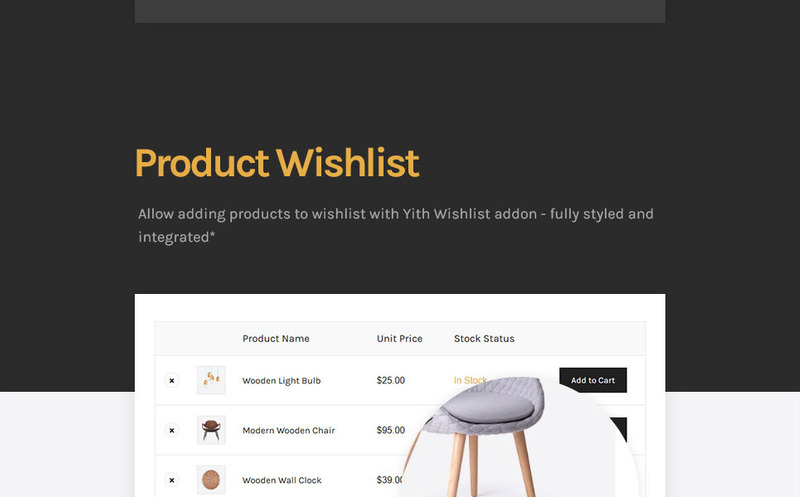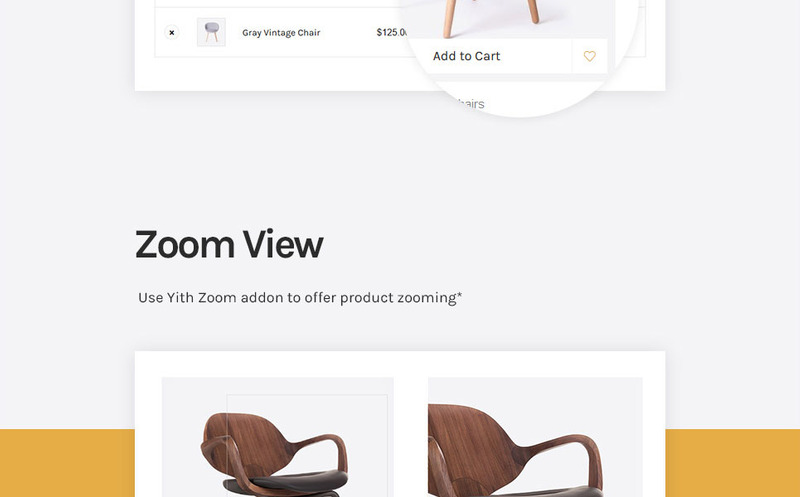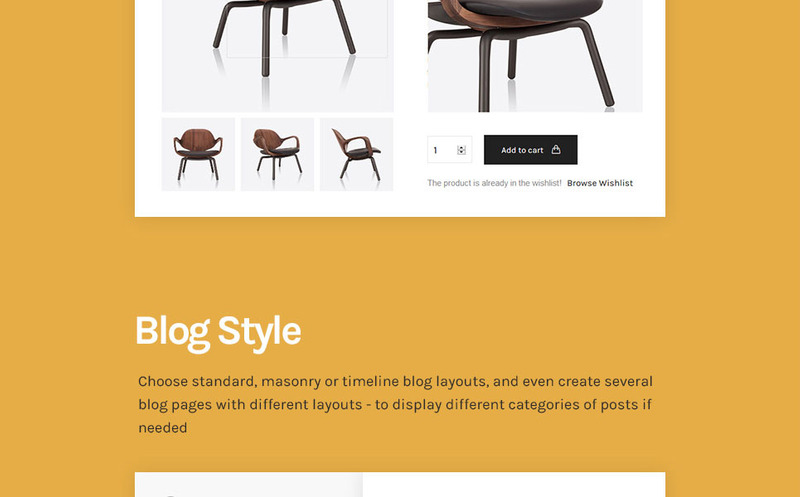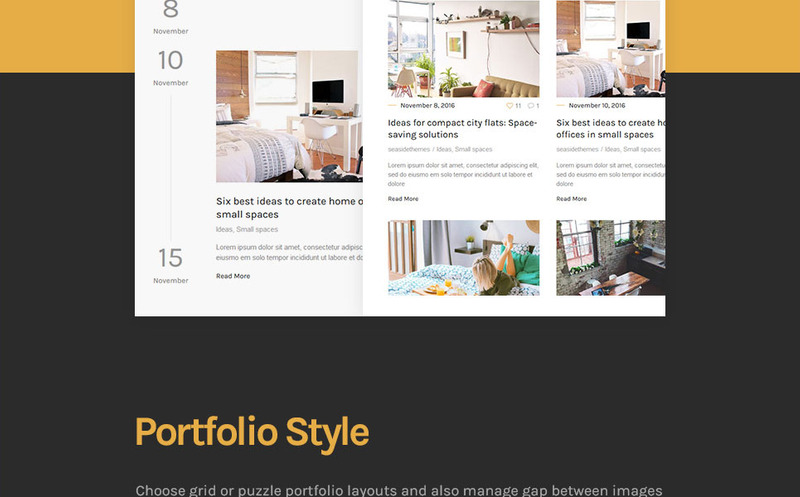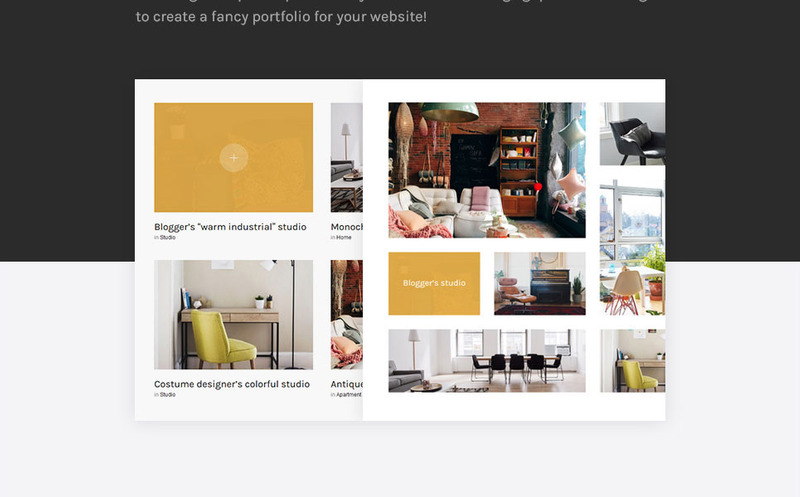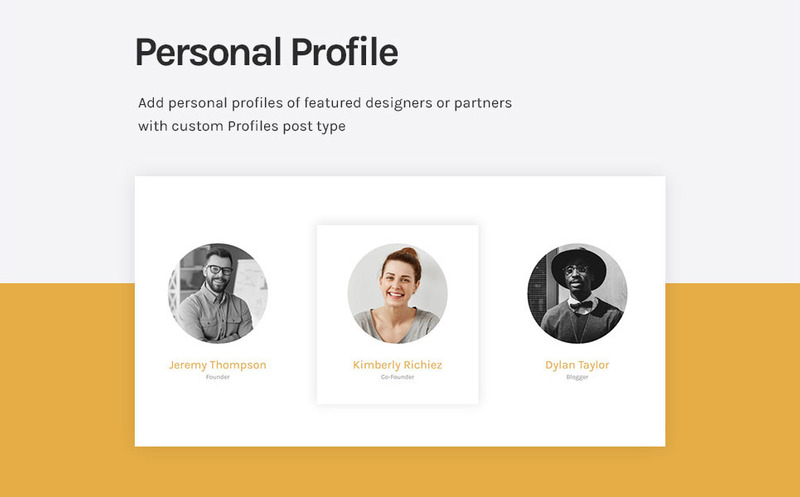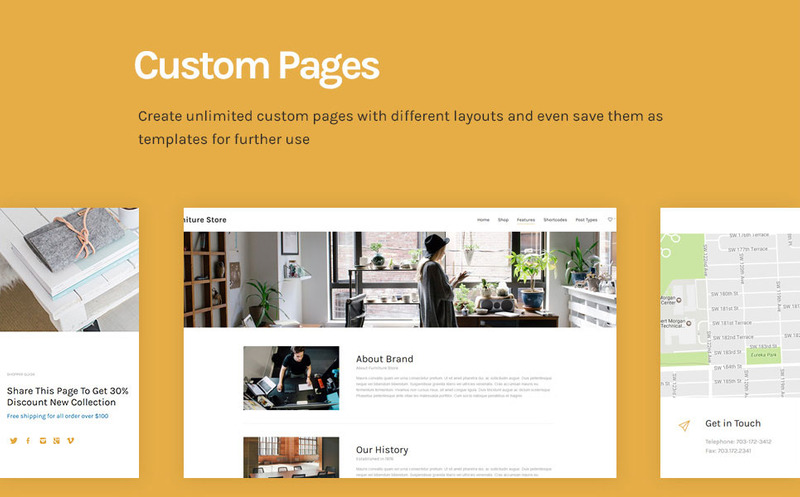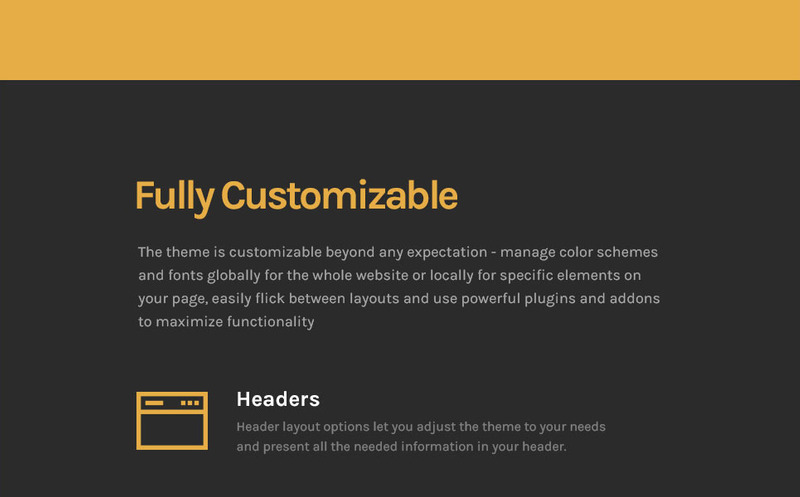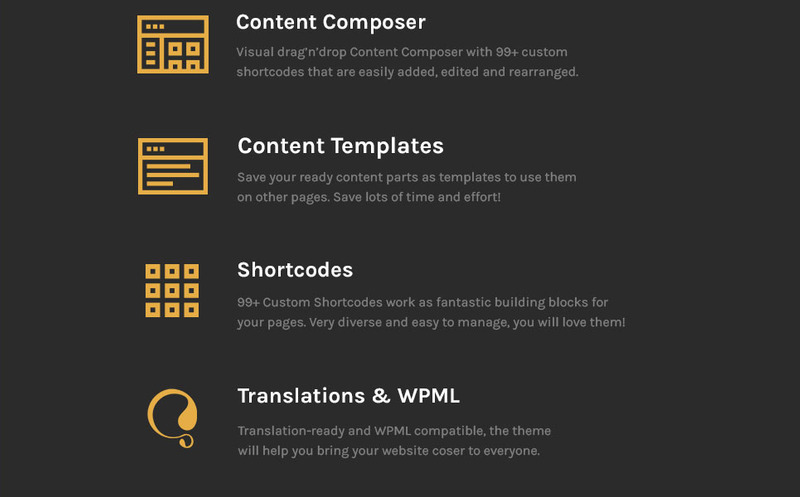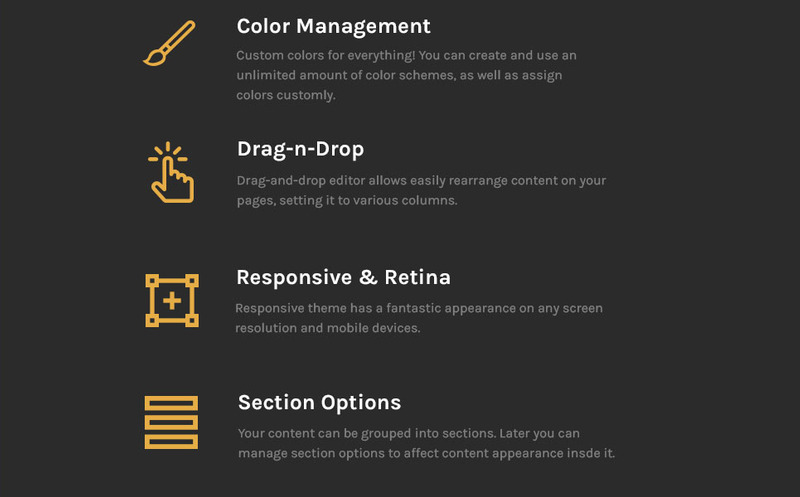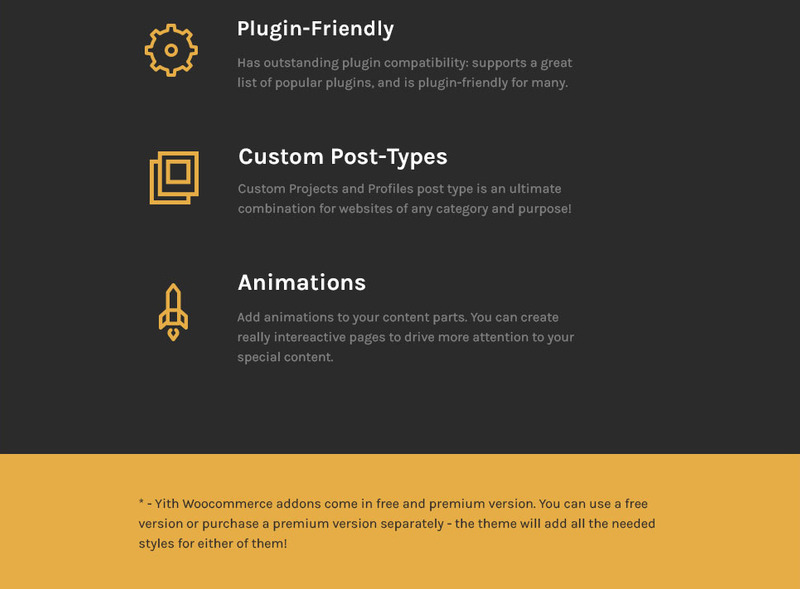 Furniture Store WordPress Theme is a theme for amateurs and professionals, for those who seek a simple yet sophisticated tool. A powerful and super-flexible theme lets you create a classy website fast, even if this is a first website you create. The theme comes with a custom Content Composer plugin that includes 100+ shortcodes with numerous options, along with theme settings that let you redesign the whole website in a few simple clicks Furniture Store comes with a Custom Mega Menu plugin, a really functional Form Builder and premium Revolution and Layer Slider plugins included for free. Multilanguage, RTL-ready, plugin-compatible and professionally-supported theme.
Changelog
Version 1.0.7:
1. Adaptive styles fix
2. Classic Editor fix
3. PHP 7.4 implode fix
4. jQuery migrate fix
5. WP 5.6 isotope fix
6. WP 5.6 pop-up fix
7. WP 5.6 drag&drop fix
8. WP 5.6 columns fix
9. WP 5.6 section and column update fix
10. Updated WooCommerce
11. Updated isotope
12. Updated ilightbox
13. Updated plugins

---
Version 1.0.6:
1. Updated WooCommerce to 3.6.0
2. Updated Importer

---
Version 1.0.5:
1. Add cmsmasters-importer in theme
2. Fixed Logo Type Text
3. Update Woo
4. Fixed website in Contact Info Widget
5. Update Translate
6. Remove Cookie Notice plugin
7. Removed Google+ Button in Open Posts
8. Update plugins

---
Version 1.0.4:
1. Fix for iLightbox in load more gallery
2. Update for Gutenberg
3. Fix Google Map Marker Popup (broken link)
4. Fix gallery shortcode (ilightbox)
5. Update Plugins
6. Update Translate

---
Version 1.0.3:
1. Fix order details for variable product
2. Fix colors for autofill fields
3. Disabled hover for button[disabled]
4. Fix Woocommerce Store Notice.
5. Fix styles for checkout coupon button
6. Update Woo 3.4.0
7. Changed escaping function attributes esc_html__() to esc_attr__() in placeholder
8. Update comments (add cookies checkbox)
9. Add privacy policy link to footer
10. Add Cookie Notice plugin to plugin activator
11. Update Plugins
12. Update Translate
13. Change plugin MailPoet 2 to MailPoet 3

---
Version 1.0.2:
1. Fix for responsive navigation (4 items 2 columns etc.)
2. Fix for scrollspy (if not one page)
3. Update Woo
4. Fix styles for WP editor (WordPress 4.9)
5. Added header donation custom buttom link(top,mid)
6. Update Plugins
7. Update Translate

---
Version 1.0.1:
1. Fix for one page nav (Petrovich Rev 813, 815, 816)
2. Fix for google fonts include (Petrovich Rev 819)
3. WOO (empty_cart) FIX
4. WOO cart animation FIX
5. Update WOO 3.2.0
6. Blog Standard (likes) fix
7. Project link target fix
8. Fix shop count
9. Fix for review translation
10. Fix for Woo product image
11. Fix categorys and tags in open products
12. Fix wishlist add_to_cart
13. Fix actions in shop
14. Update Plugins
15. Update Translate

---
Version 1.0: Release!
7 Reviews for this product
Очень хороший шаблон для интернет-магазина. Удобный интерфейс
Szablon mógłby być trochę szybszy ale jest propozycja godna wzięcia pod uwagę
This is a very user-friendly theme. It worked very well, and fulfilled my needs for my projects. Will recommend.
Not a bad theme but does rely on you having nice photography
Jest bardzo nowoczesny. Będzie idealny do wykorzystania na sklep internetowy np. z tkaninami lub meblami.
1 Comments for this product
We have installed this theme, however trying to find how to enlarge the sizsize of the thumbnails on the product view?
Hello Lisa. Thank you for question. We have created a ticket #MTW-298-97028 at your request and our senior technicians will gladly check this issue for you and email you back with solution. You can also join our live chat at http://chat.template-help.com/ to get immediate assistance. Regards, JJ Blackstone