European Cuisine WordPress Theme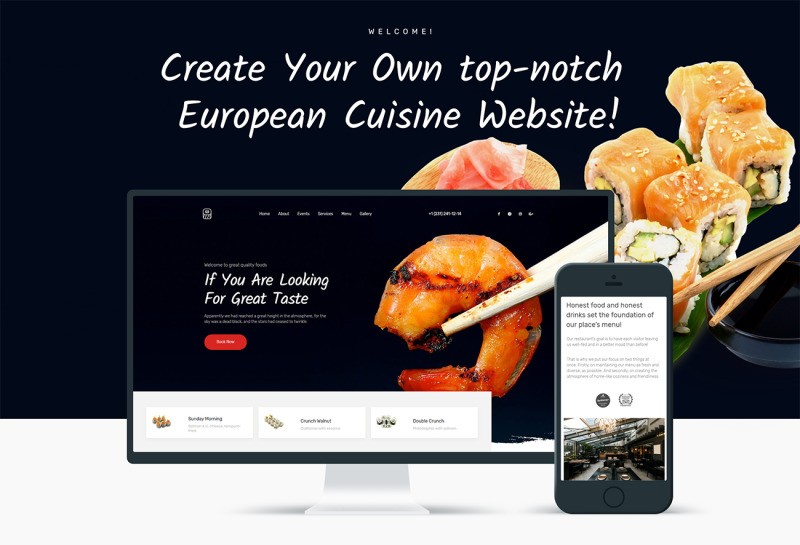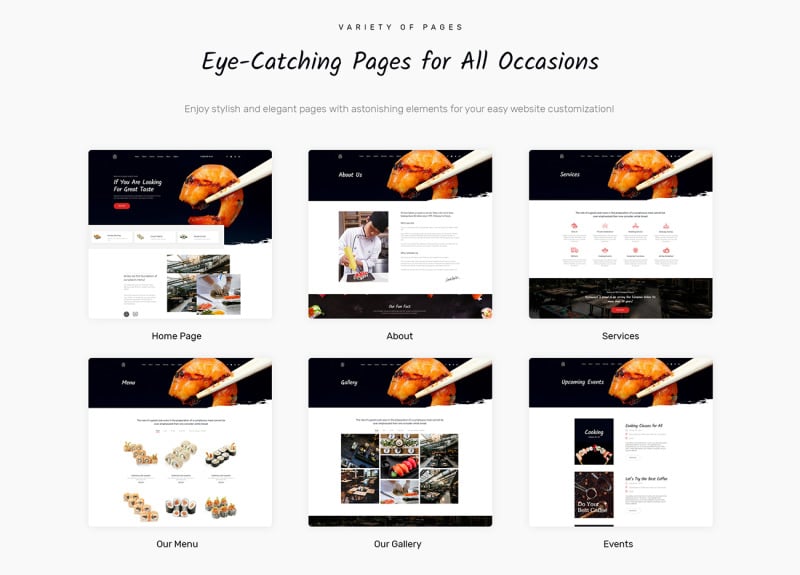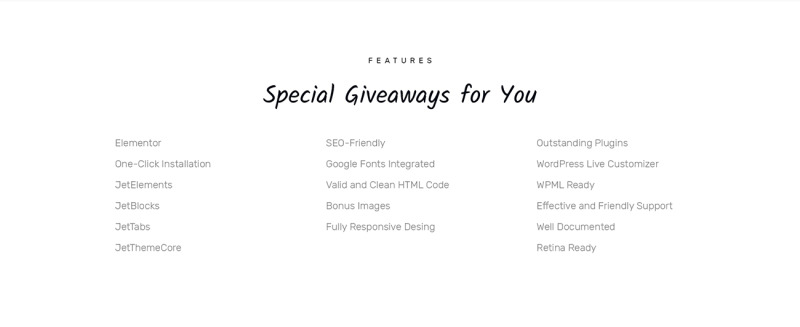 Changelog
Version 2.0.0 (July 23, 2018):


- Made full theme redesign;
- Added Elementor Page Builder plugin;
- Added JetElements - Addon for Page Builder Elementor;
- Added JetBlocks - Addon for Page Builder Elementor;
- Added JetTabs - Addon for Page Builder Elementor;
- Added JetTricks - Addon for Page Builder Elementor;
- FIX: minor bugs.
31 Reviews for this product
Very easy to use and a nice modern design. Parallax images work well.
The best Template muy adaptable a todo tipo de empresa. Facil de manejo y con avrios plugs
I purchased this template to update a resturant business and it was the best thing I have done. It was so easy to install the theme and customize to suit my business. Even at time when I was stuck on some coding, the technical department at Template Monster was always there to help me and solved all of my issues. As a side business I create websites for small businesses in Australia and this is the 11th template I have purchased from Template Monster, I will only buy from here because I know I will always get the support every time. The prices are fantastic, the products are well designed and the service if great. highly recommended!!
Oldukça güzel bir şablondu. Uygulamamız da çok kolay oldu. Sorunsuz bir şablonla çalışmak da güzeldi ve nihayetinde güzel bir site yapmış olduk: http://ristorante-buongiorno.de Bu şablonu satın aldıysanız ve şablonla ilgili bir sorununuz olursa elimden geldiğince yardımcı da olmak isterim, bu yüzden isterseniz bana her zaman yazabilirsiniz.
The template will be used for a local restaurants site. Easy to understand how to use the template, and very easy to customize it. I am very satisfied with it. There was no problem with the installation and the overally functionality of the template is perfect. Also the included pictures are very good, we can use them on the final site. I would recommend this template for both a novice and a professional site builder too.
Show more
1 Comments for this product
You can write a comment for this product
The scroll browser on a page based on this template has stopped working in Chrome. What to do to fix it?
Thank you for your comment,Piotr! I have created a ticket # ERX-576-48670 for you.Our senior technicians will gladly check this issue for you. You can also join our live chat at http://chat.template-help.com/ to get immediate assistance. Thank you. Kind Regards, Jenna Bennett
Show more