Bakery and Pastry - Ileas Bakery WordPress Theme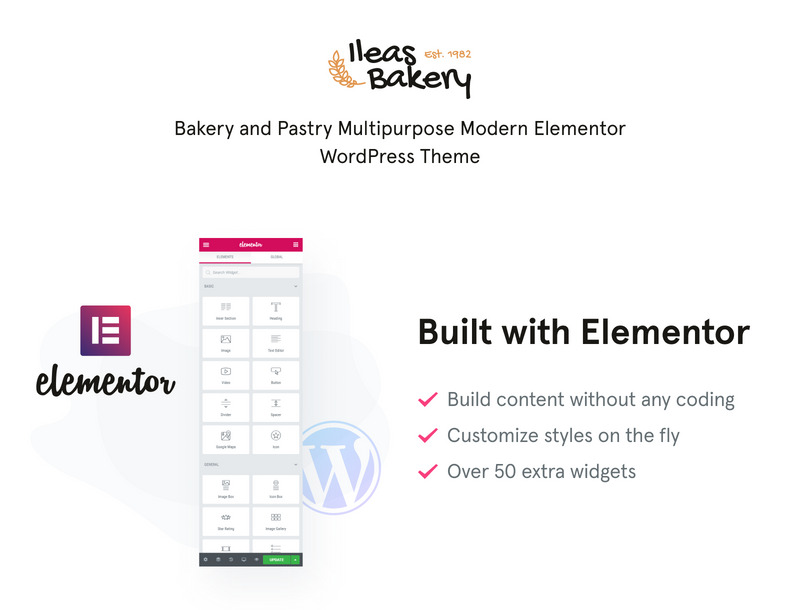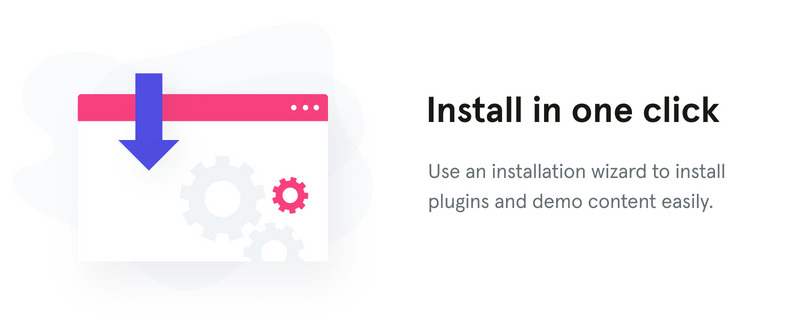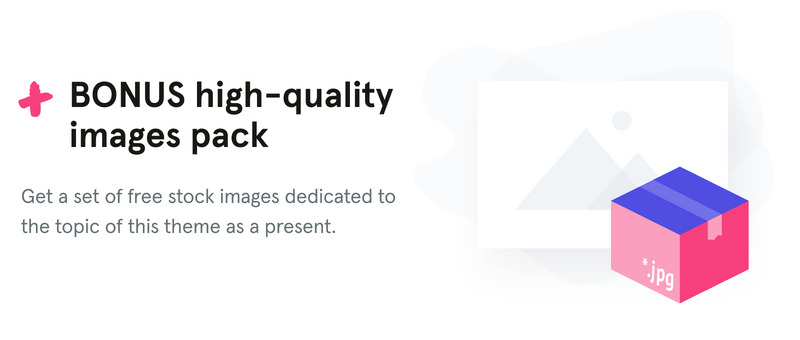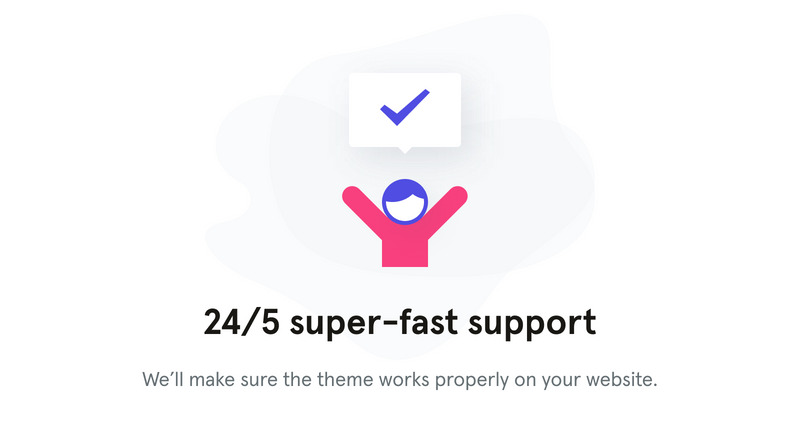 Ileas Bakery - Bakery and Pastry WordPress Theme
for Cafe
We present you with a creative bakery and pastry WordPress theme. Having a modern site is extremely important today for any type of business. This template is great not only for the bakery, but also for a small restaurant, cafe, or pizzeria. Thanks to your website, you can talk about your company, present your services and effectively promote your business regionally or globally. Both the design of the site and its code are written by a team of professionals - this means that it is completely adaptive and ready for promotion. The content of the site will not take a long time, just download your images or videos.
The design of the site is made in delicate orange and cream tones - it perfectly combines with the theme of baking or eating and arouses appetite. Fonts are also well selected, with their help you can place emphasis on the site and highlight the necessary information.
Each page of the site is divided into blocks, you can change the background color, size, or color of the font. The buttons of the most popular social networks are already integrated into the site template. Your visitors will be able to share their favorite recipes or other information from your site with their friends.
Bakery and Pastry WordPress Theme with Adaptive Features
By downloading the bakery and pastry WordPress theme, you can significantly save on creating your web resource. The site can be used as a landing page or as a full multi-page web resource - choose the solution that is suitable for your business.
The structure of the site, as expected, consists of the most necessary pages:
home page;
about us;
we burn;
quality control;
job;
contacts.
You can choose only the right pages or use them all, individual pages can be duplicated as many times as you like - so you get a complete set of tools for business presentation, franchising development, or just a local cafe.
A well-chosen site structure can significantly simplify communication with customers and increase the number of your visitors. Let's allow your visitors to get acquainted with the history of your business, your menu. Demonstrate your strengths and best qualities - a good alignment with your competitors will help you develop faster and better.
The homepage will help you show the main information that all your customers need. The main feature of this page - you can post a short video about you - this will increase traffic and simplify the promotion of your resource.
About us, We burn and quality control pages - an opportunity for you to talk about yourself in detail and show your strengths.
This is a great way to interest the visitor, entice him, and incite him to the decision to order your product or service. Use this and other tools available on the site. You can find additional information on how to correctly communicate important information to customers. The open and transparent business will inspire the trust and loyalty of your visitors.
If you want to expand your business or build a franchise network, we recommend paying attention to the Job page. It will allow you to talk about the vacancy and invite you to collaborate.
Are you sure that your visitors to the site contact you, and not close the site? We recommend that you always fill out the company's contacts in detail, provide the correct address and phone number. This page is examined by future customers, employees, partners before checkout or coming to you. What should be on this page: address and phone number, hours of work and weekends, map with the indicated location, travel pattern, parking information, email address, photo of the building, or signs. It is important to convey all this in an orderly and understandable way for visitors.
Cake WordPress Theme Pro Technical Support Services
The bakery and pastry WordPress theme is completely adaptive and features high usability. This means that it is automatically adjusted for viewing on any device, compatible with all modern browsers and search engines. And you do not need to apply additional settings for this. There are no restrictions for your business! Your site will always look beautiful and modern. And you will spend very little time creating it. We guarantee you constant technical support to help you set up the site, we can also give you recommendations on its content and promotion. The adaptive template today is a guarantee of a 50% increase in traffic. Do not miss the opportunity to create a modern site - install a template and start working on its content!
Changelog
Ileas Bakery (December 28, 2020):
Cherry Plugins removed;
Minor bugs fixed;
Elementor Page Builder 3.0 compatible;
WordPress 5.6 compatible.
11 Reviews for this product
Schöne Seite - gut zu bearbeiten. Übersichtllich aufgebaut mit vielen Mögllichkeiten
Il gestore pagine non offre tutte le funzionalità se no a pagamento. Nel complesso il template non è male.
Just wonderful. Very easy to install and the TemplateMonster support is expetacular.
Ottimo tema, altamente personalizzabile e facile da modificare.
I was able to download this theme and set it up for my client in no time. I gave it to my developer who was able to easily upload the clients logo and change the colour scheme to adapt the template to her new start up business and brand, quickly and affordably. Its much easier to deliver quality website design services when we can utilise great industry-specific predesigned themes through our own white label brand backed by template monster.
0 Comments for this product