Mike Bridge - Motivational Coach WordPress Theme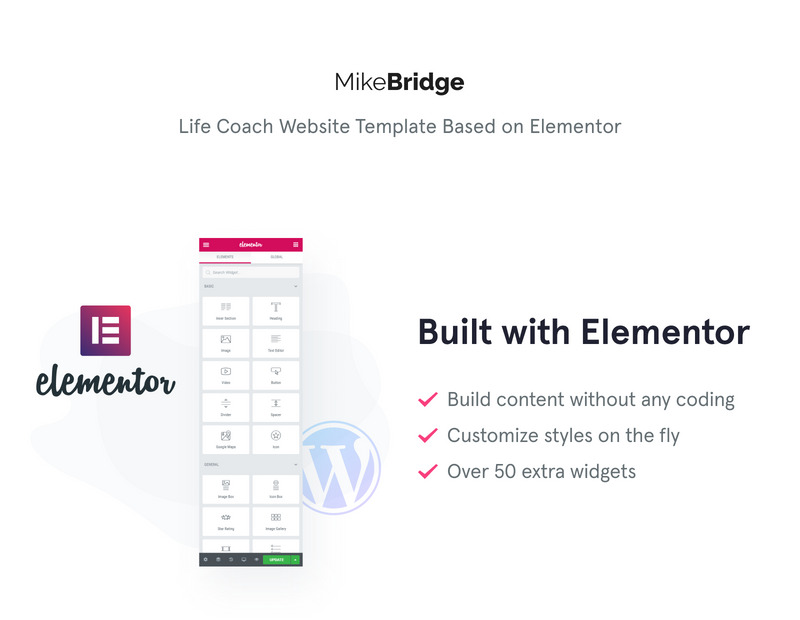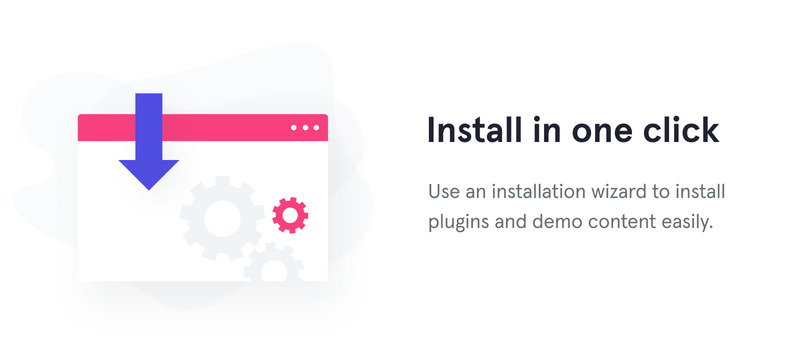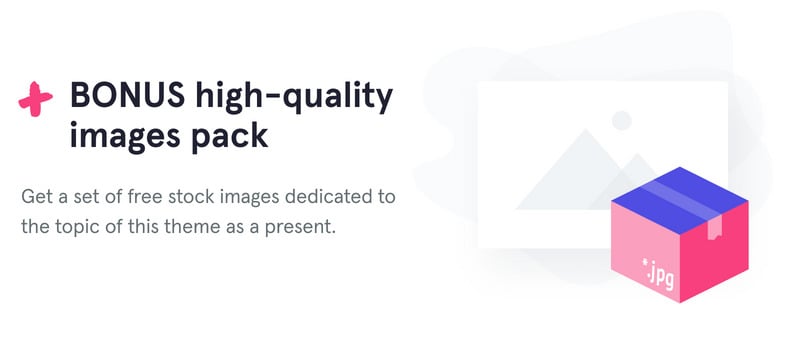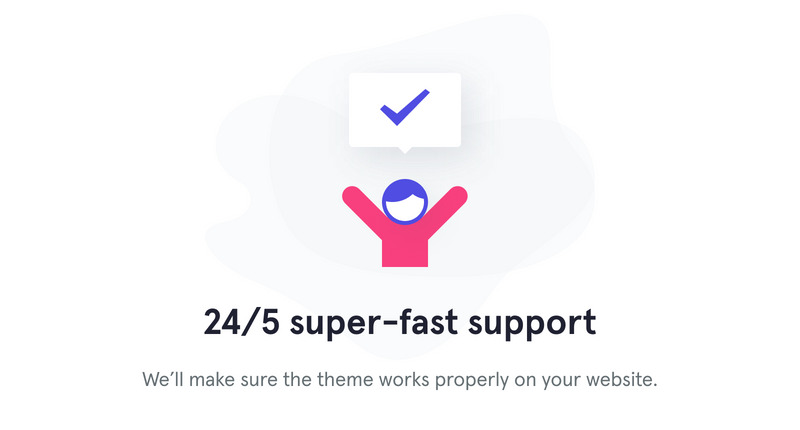 Use life coach templates for a better personal introduction and successful promotion
Knowledge is the most valuable thing that we have in our life. It's great if you have the ability to share your experience with other people. With our life coach templates, you will gather more clients. One of these themes is Mike Bridge. It was created with lots of features to put important information there and build a strong web platform. If you write articles and have online lessons you can also use this template.
Each of us wants to live in a better world without anxiety and solicitude. If you know how to do it then your website will be a real treasure for the majority. The Mike Bridge life coach template is SEO-friendly and WPML-ready, so it won't be a problem to reach the audience all over the world. Translate the site in a few clicks and enjoy the results.
The rich functionality and a bunch of abilities
In Mike Bridge template there is a lot of pre-made pages. All of them were created with the help of Elememntor builder, so they are fully customizable. Let's review what elements you will find on the pages of this template:
- call-to-actions that make people ''Read more'' or ''Make an appointment'', etc;

- icon lists allow you to create eye-catching lists and structurize your content;

- with the timetable, you can put the events into the comfortable table with all the necessary information about the time, date, etc;

- blog widget is for putting your articles and blog posts in the wonderful grids;

- brands widget to showcase your partners or famous clients;

- testimonials for showcasing the clients' opinions about your services;

- subscribe form to receive the newsletter by filling the e-mail;

- and many other widgets.
On the page header of life coach template you will find your logo, contact data, address, navigation menu, and linked social icons to find your accounts quickly. The footer is also available to put there everything you need to be shown on each page.
All of the working processes will be simpler with Mike Bridge
The life coach template is created with the help of the Elementor builder, so it won't be a problem to change any element you need. Moreover, with the pack of Mike Bridge theme, you will get a collection of Elementor premium add-ons for free. You can use them to add more attractive and useful widgets and features to your pages.
Despite the number of different elements that are included in the theme it is super light-weight and fast. It will be a huge plus that you can check the website based on our template from any device you want, whether it is a desktop or mobile. A one-click installation allows saving your time and effort.
It is not all bonuses that you will get with our life coach templates. If you are non-professional in web development and coding you can simply use the abilities of Elementor to work with the theme. But if you run into the troubles or something goes wrong you can ask our support team for help. Write to them using a special form and receive an answer as soon as possible.
9 Reviews for this product
The template is very simple and friendly. its easy to install. You can modify many things.
I really like this template, cause it is really the template that I looked for. It is perfect for my niche of lifestylecoaching and it is really clean and modern. I really like the easy handling and the Beautiful design. Costumization is really easy and if there is a problem there is a nice designed documentation where u can find help. Overall it is a very easy, goodlooking and lean template that can give u a lot of joy.
Everything is great! Order fulfillment fast. Template as described. I am satisfied!
very goof theme! we are very satisfied with this template and with the support
Great theme, modern, easy to customize, nice navigation... Great buy¡¡¡
Show more
2 Comments for this product
You can write a comment for this product
How do I change out the pics on the home page in the theme. like the green pic with man in the first section
Thank you for your comment. Your request has been forwarded to the tech support department, one of our specialists will contact you via email
Hi, So far I've been enjoying working with this template. I'm having a problem with the Subscribe widget and I'm not sure if this is the right way to get help but I'll give it a try. I did set the Mailchimp API Key and List ID. When I go to my website, in the Subscribe Widget located in the Footer Width Area, the Subscribe button is pointing to http://mywebsite.com/# instead of the Mailchimp link to process the subscription. When I try to input an email and hit the subscribe button, it just reloads the website. Any hint on how can I fix this?
Hello Erick Lorini. Thank you for question. We have created a ticket #RDO-811-14512 with your request and our senior technicians will gladly check this issue for you and email you back with solution. You can also join our live chat at http://chat.template-help.com/ to get immediate assistance. Regards, JJ Blackstone
Show more