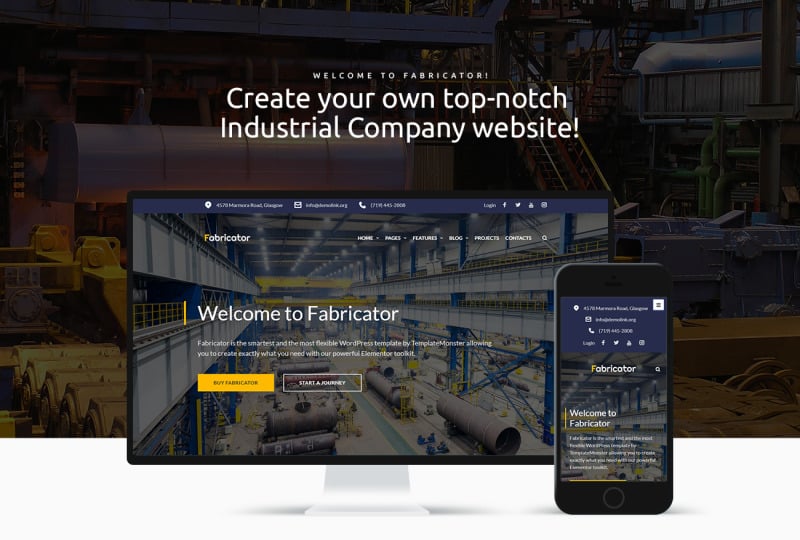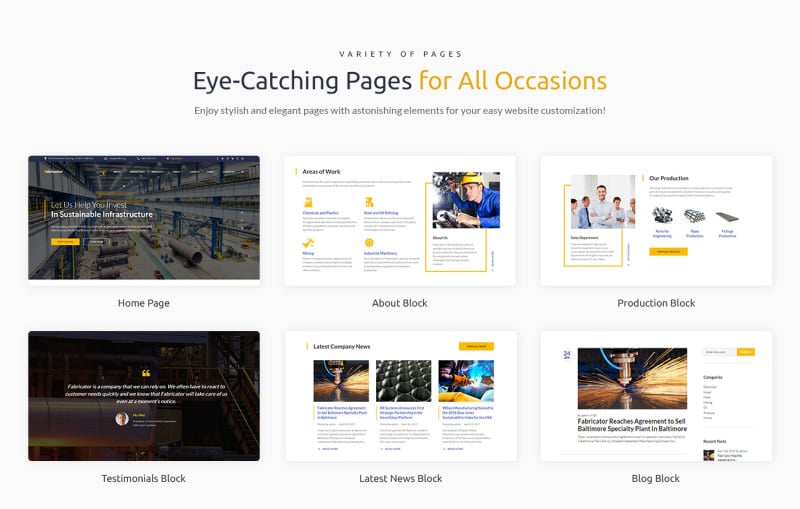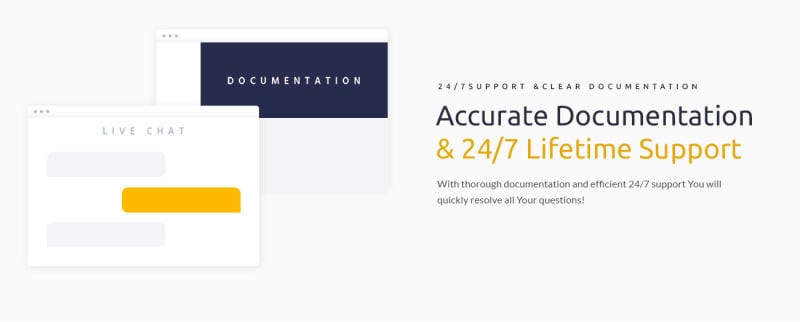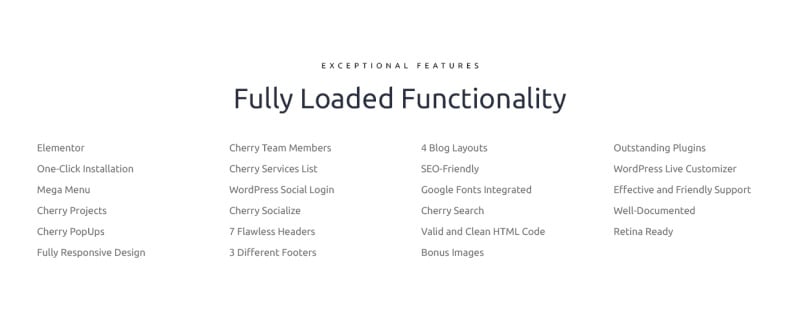 Fabricator is a functional WordPress theme from TemplateMonster, which is created specifically for the design of the industrial company websites. This theme has an elegant, thin and conservative design, and soft colors and shapes, that convey the content of the site to users as easy as possible. Fabricator is a very simple theme that is made in the style of minimalism, and it's suitable for small or novice businesses. Despite being minimalistic, this theme offers everything you need. Fast response rate, intuitive interface, stunning artwork and fully adjustable looks with blogging and social network support. There is an ability to manage products, prices, and payment method. There also are fully customizable product description pages
7 Reviews for this product
Great product! Thank you for making my business growing using this theme !
Хороший дизайн , простота в использовании Идеально подходит для бизнеса, сайта-портфолио и личных блогов Содержит несколько макетов и шаблонов страниц, а также стилей блога. Она идеально подойдёт для начинающих владельцев сайтов и блогеров, которые ищут надёжное решение для хорошего старта. К тому же, этот шаблон WordPress полностью адаптирован под все устройства, включая смартфоны и планшеты. Пользователи могут полностью взаимодействовать со всеми элементами сайта. При этом вы можете не волноваться о пользовательском опыте. В прочем я доволен шаблоном , но все же для пятерки не дотягивает.А так советую всем.
Perfect! The template is easy to install, and it's so easy to use. And from the customer's standpoint it is very intuitive, perfect for our team. It's customer service team is also very knowledgeable, patient and professional, they address our every concern and help suggest various solutions. We would definitely recommend Template Monster! Will definitely continue to use! Thanks to them for the incredible job!
Отличный шаблон для Wordpress. доступен для понимания, единственное чуть чуть тяжеловат для pagespeed insights
Nice looking theme with lots of customization options built in. For me the installation process stopped twice that had to be restarted/refreshed but it could have been some WP related issue. I like that almost everything can be effortlessly changed from within WP admin with elementor. Exception are some backgrounds and picture assets that are baked in. Those need to be replaced via ftp. For me it is not a big deal. Overall it is a very good base for a manufacturing company website.
Show more
1 Comments for this product
You can write a comment for this product
When this theme was last updated ?
Hello Samidha Kolhatkar. Thank you for question. This theme was released few months ago and has not been updated yet. You can also join our live chat at http://chat.template-help.com/ to get immediate assistance on your questions. Regards, JJ Blackstone
Show more