Manufax - Construction Multipurpose Creative Elementor WordPress Theme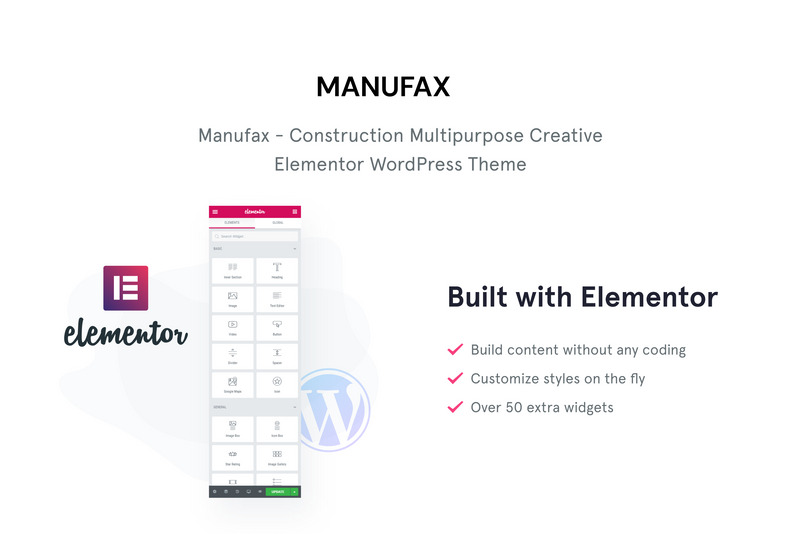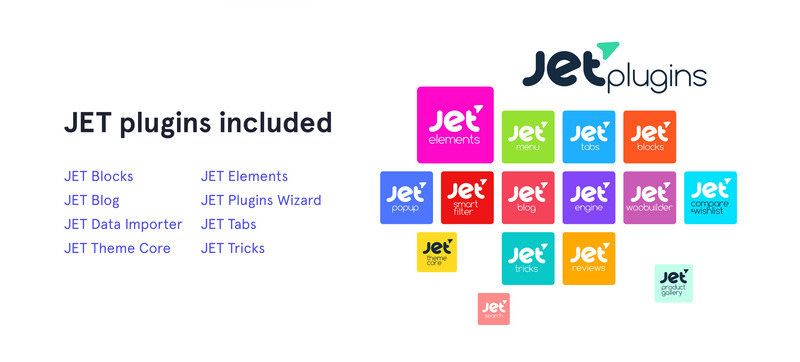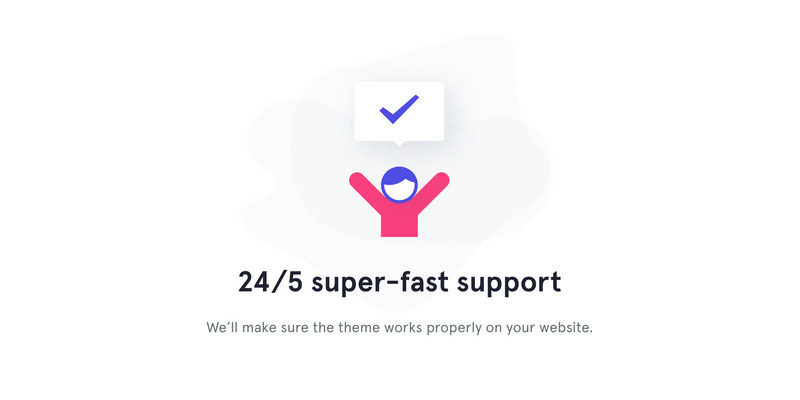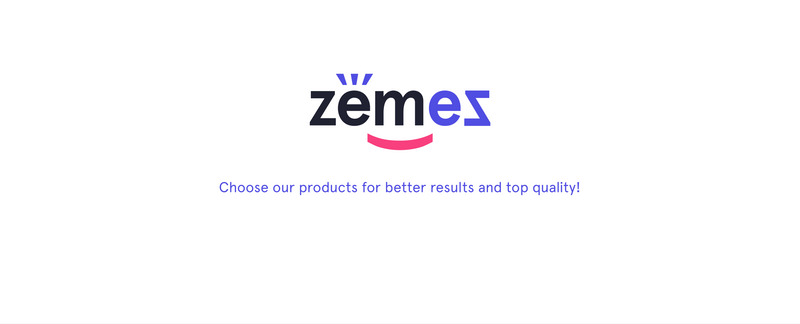 The Possibilities of Sophisticated Construction Company Theme
Check the most innovated and attractive construction company theme powered by WordPress and created with the help of Elementor and Jet plugins. When you are responsible for people's wellness and especially their homes, it's necessary to be considered reliable and trustworthy. One of the most effective ways to make a good impression is to own a website. The theme will be a great decision for construction, architectures or real estate companies.
Explore The Features of The Theme
Once checking all the innovations of the construction company theme, you'll see a great variety of widgets that are implemented on the pages. Take a look at the pages available:
Home page, where the introductory information of your company is gathered;
About page - here you can put a little more information about your business and team members;
Services page, where viewers can see the history of your company, some awards, and testimonials;
Projects page, where you can tell potential customers about your various projects in detail;
Blog page - for people to see your posts;
Contacts page, where you can tell how and where people can find you.
Enjoy The Modern Design
A bunch of widgets are used to make a design of the construction company theme serious and attractive at the same time. Beautiful sliders with text catches the attention of the viewers once they enter your website. Animated boxes with pictures of your projects are also available. Moreover, the parallax effects will definitely make the clients hold their breath. Especially with the counter widget. This combination will be quite useful if you are planning to announce a new project.
Furthermore, such widgets of the construction company theme as team members and testimonials will make the customers will like they've been known you for the whole life. That will increase the client's trust. Besides, the portfolio widget will be quite useful for representing a piece of information about your most successful projects.
The blog page is also available and ready-to-use immediately, all you need to do is just fill it up with your content. After that viewers of the site will be able to leave comments. What is more, the Google map is placed on the contacts page of the construction company theme, so your customers can find where your offices are situated.
22 Reviews for this product
EXCELENTE PLANTILLA, OS RECOMENDAMOS PARA FUTURAS COMPRAS, SERIOS Y RESPONSABLES
Dear Alejandra, we regret that the template caused you difficulties. Unfortunately, we have not managed to find any support requests from you regarding the issues with this template. We would appreciate it if you contact us and share more information about the difficulties you faced, we will do our best to assist you with any questions. Thank you!
We are glad everything is ok now :) Good luck with your new website!
his website template , is designed really nice , extremely happy. Simple clean design. Great support from templatemonster too! Easy to upload and the PSD files are a great source to have if you want to make changes. Really recommend this template. I get great assistance from your live chat support when i am faced with problems. They would provide the code for changes I wanted to make and guide me where to enter that code. The support team was the best part of the purchase/installation/creation process.
The color of this template is mystery and professional, it is attractive to the visitors. Overally speaking, the layout is simple and could show the pictures and text clearly. About the Elementor editor, it is userfriendly and easy to use. It has a lot of elements to select, such as heading, image & carousel image, text editor, Google Maps, gallery, etc... These functions are enough for creating a good website! :)
very nice and easy website to use. I did the setup less than 1 hour.
This is a great template, so easy to installl and to manage.
Show more
1 Comments for this product
You can write a comment for this product
jet theme core
Hello! Could you please be more specific about your question? Best regards!
Show more