Hey everyone!
Here comes the Xmas sales push, and in 2019 we're almost done with discounts and offers.
So what we can offer to you this time?
Right now if you visit ONE Membership website you'll see that the prices of Lifetime and Yearly accesses were cut by 30%, but on December 16-25 you'll be able to save even more! To find the amount you can save visit ONE website on Monday and apply the promocode 1xmas50 at checkout.
And here comes another awesome news item. On Tuesday, December 17 we're going to implement a site-wide 20% discount valid for all items in TemplateMonster inventory. As for me this is amazing opportunity for everyone to save at the end of the year.
So once again:
if you want to join ONE by TemplateMonster subscription service visit ONE Membership website on December 16;
if you're willing to save 20% (and even more) off your favorite TemplateMonster items come visit us on December 17.
---
All promo offers below this line have expired
Black Friday Sale is in full swing !
Right now you can save 50% off all digital products featured on TemplateMonster marketplace, including your favorite:
What's more, you can save 30% off the ONE Membership by TemplateMonster ($229 $159), 34% off TemplateMonster Sites subscription ($149 $99), and 40% off the All-in-One Ready-to-Use Website offer ($499 $299), when you order it, you'll get a fully-functional website with all of your content).
That's not all! You can make use of our partner's exclusive offers like:
---
Whoever you are, a regular buyer or an owner of the online store, Black Friday and Cyber Monday should make you act quickly. Despite the fact that these days are well known all over the world, attracting customers with your "hottest" promos and offers can be indeed a hard task. Some business might even create an additional landing page to reach the audience effectively.
So if you do want to get a tangible increase for your business during this global sales weekend, consider using these top 5 Black Friday & Cyber Monday digital products from TemplateMonster marketplace.
---
Black Friday & Cyber Monday Deals
50% OFF on TemplateMonster Marketplace
For this reason, it is impossible to keep silent about discounts that TemplateMonster is preparing for you. Are you ready to find out more about them? In this case, listen to us carefully. The marketplace will gladden all of its visitors with a -50% discount.
It sounds like a pretty desirable offer, is not it? Furthermore, this discount concerns all the products. This means that you can buy WordPress themes, eCommerce templates, plugins, and other solutions at half the price. By the way, why do not you subscribe to its waitlist?
In such a way, you will get a reminder and understand that the time has come. In addition to this, you can become a happy owner of the great Christmas graphics bundle. Just join the waitlist and happy shopping!
Valid from: Nov, 21st.
Valid till: Dec, 3rd.
---
Bonus Up to $500 on Push Notification Ads
Mobidea Push is connected with 45+ push notification providers, with 1B+ daily users. Get a 10% bonus on deposits of at least $150, up to a $500 bonus.
Valid till: Dec, 7th with coupon code: monster19
---
Get 40% OFF for Netpeak Spider and Checker
Netpeak Software develops SEO tools: Netpeak Spider (SEO audit, comprehensive analysis, website scraping) and Netpeak Checker (SERP scraping, bulk URL comparison). Follow the link <U+2192> promo code will be applied automatically.
Valid from: Nov, 29th
Valid till: Dec, 5th
Coupon Code: TM-BF19
---
Get 30% OFF for MasterBundles deals & bundles

Deal is active only 4 days: 26-29 Nov, use code BlackFridayMB at checkout
Valid from: Nov, 26th
Valid till: Nov, 29th
---
Black Friday with eSputnik: 6999 emails for FREE
Get 6999 emails for the first month for all new users!
As a plus free individual email template design and subscription form. Skyrocket your ROI and improve customer retention through timely and relevant communications.
Valid till: Nov, 30th.
Coupon code: eSputnik Friday.
To take advantage of the discount, send promo code to the online support.
---
Buy Up and Running, Get WordPress Security with Confidence Free
Deal Details: Buy the Deluxe or Pro Bootcamp tier of Up and Running, and we'll email you a 100% discount code for WordPress Security with Confidence.
Valid till: Dec, 3rd
---
The biggest ThemeIsle sale of the year (25% OFF)
Get access to super-fast, easily customizable, multi-purpose WordPress themes with a focus on Elementor compatibility. Pick your favorite between Neve, Hestia ShopIsle and Zelle. Plus a collection of WordPress premium plugins tailored for your website: Feedzy RSS, Visualizer, WordPress Product Review.
Valid from: Nov, 27th
Valid till: Dec, 3rd
---
VIP Package from CompeteThemes
30% OFF VIP Package for 1 year and opportunity to renew with 50% OFF.
---
Flat 40% off on BlogVault Backups
BlogVault is the go-to for WordPress backup, staging, migration & security. Trusted by over 200,000+ websites, it can backup or migrate a 300 GB site without overloading your server. It also boasts of the fastest website recovery tool (< 5 mins) and powers migrations for popular web hosts like WPEngine, FlyWheel and Pantheon.
Valid from: Nov, 27th
Valid till: Dec, 3rd
---
VYPER Lifetime Deal
Lifetime VYPER Pro Account (Build giveaways, referral & reward programs). Integrates with shopify and other eCom stores.
Valid from: Nov, 29th
Valid till: Dec, 2nd
---
Elementor Black Friday Sale
Elementor is the leading website builder for WordPress, with used by over 3 Million sites. Up to 30% off Elementor Pro, plus daily prizes: one-on-one sessions with the Elementor team & professional gear. No code needed (discount applied automatically at checkout.
Valid from: Nov, 29th
Valid till: Dec, 3rd
---
InterServer Web Hosting
Get 50% Lifetime InterServer Web Hosting discount.
Valid from: Nov, 29 th
Valid till: Dec, 2nd
---
55% OFF all Annual Plans: The Graphic Deal of the Year
55% OFF on Annual Plans! The perfect Black Friday deal for Graphic Designers, Freelancers and Web Professionals. Get full access to over +100,000 graphics, illustrations, design templates and mockups at a crazy price, only during Black Friday weekend.
Valid from: Nov, 28th
Valid till: Nov, 2nd
---
Up to 50% off on All Mockplus RP plans!
Mockplus Black Friday Deal - The lowest price of the year! A double-discount offer for TemplateMonster users. Subscribe to any of our plans and get a up to 50% discount, plus design toolkits worth $149 for FREE. Get the double discount with exclusive coupon code "templatemonster19" at checkout.
Valid till: Dec, 24th
---
BrainStormForce Products Black Friday Deal
Brainstormforce is offering a 30% discount on all our products and upgrades.
Valid from: Nov, 25th
Valid till: Dec, 4th
Coupon Code: BIGGESTBF19
---
AccessPress themes 30% OFF Discount
AccessPress themes has a collection of beautiful, elegant and multipurpose WordPress themes that are perfect for business, eCommerce, blogs, magazine, education and many more. The themes are highly customizable and responsive. This Black Friday enjoy the 30% discounts on all premium WordPress Themes. The offer lasts for a limited time only so guys Hurry Up!
Valid from: Nov, 22nd
Valid Till: Dec, 5th
Coupon Code: BFCM2019
---
8Degree themes 30% Discounts
8Degree themes has the collection of 18+ beautifully crafted themes with powerful functionalities. This Black Friday and Cyber Monday 8Degree Themes is offering 30% discounts on all the premium WordPress Themes. The deals last for a limited period only.
Valid from: Nov, 22nd
Valid Till: Dec, 5th
Coupon Code: blackfriday2019
---
ThemeGrill
ThemeGrill has created a number of themes, built from the ground up with the intention of making the lives of WordPress users easier. For this Black Friday/Cyber Monday, you can get all the themes here at for a 35% percent discount!
Valid from: Nov, 23rd
Valid Till: Dec, 2nd
Coupon Code: BFCM2019
---
Flat 30% off StoreApps sitewide
Powerful and reliable WooCommerce plugins for store management, creating offers and grow sales, simplify checkout, licensing, retain customers and more.
Valid From: Nov, 22nd
Valid Till: Dec, 3rd
---
40% OFF of Joomla Page Builder & Template Club Memberships
JoomDev is a Joomla Template and extensions development company. They are offering flat 40% discount on their Joomla page builder and template club membership plans. The offer is valid till 4 Dec 2019. Grab the most awaited deal of the year before it expires.
Coupon Code: BFCM19
---
2X Black Friday Deal
SE Ranking is an SEO software suite for businesses of all sizes that hope to establish and maintain a strong online presence. Expand your semantic core, track real-time keyword rankings, spy on competitors, audit your website, find and monitor backlinks, and do so much more with SE Ranking. This Black Friday, you can lock in now at the lowest price of the year (30% OFF) and get a chance to 2X your subscription for free! Just use the BLACKFRIDAY2019 coupon code at checkout and 3 lucky winners will be randomly selected!
Valid from: Nov, 18th
Valid till: Dec, 2nd
Get SE Ranking Deal
---
Cloudways BFCM Deal
Enjoy hassle free managed cloud hosting with 24/7 expert support at 40% OFF for 3 months using promo: BFCM40
Valid from: Nov, 14th
Valid till: Dec, 4th
---
Save 50% on all JotForm plans now!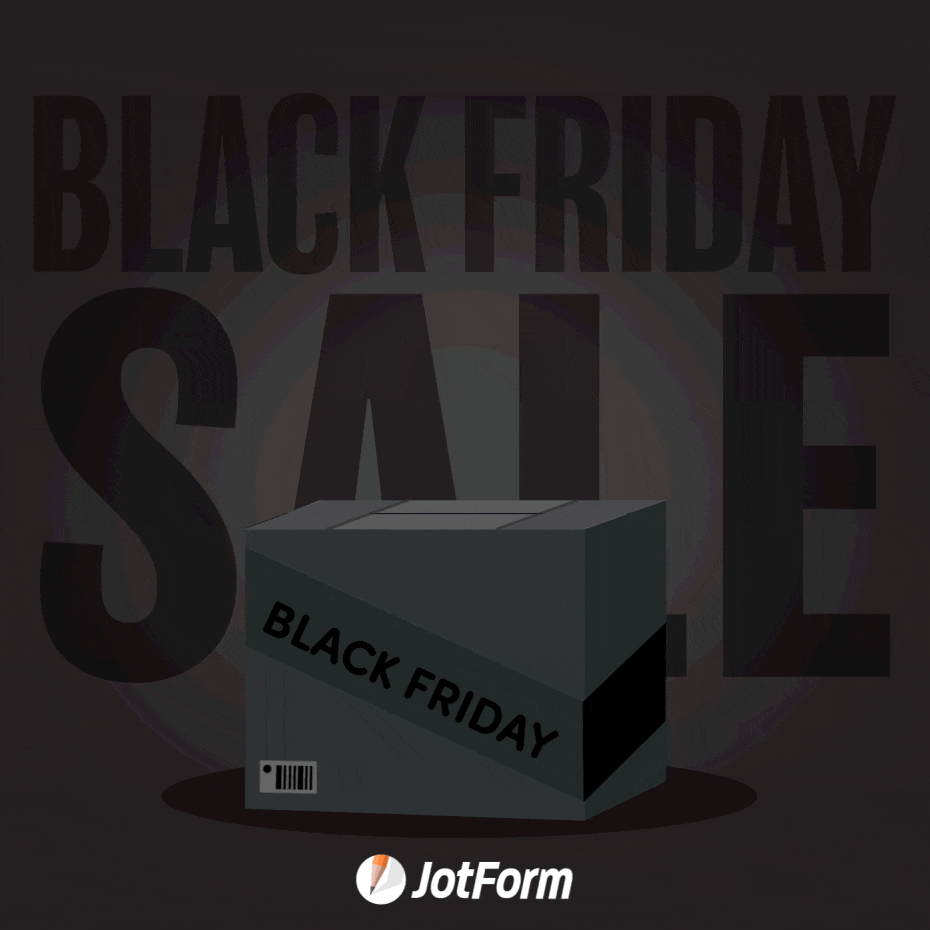 Mark your calendar because this Black Friday, JotForm is offering 50% off all plans! Don't miss out on this great deal!
Valid till: Dec, 4th
---
Mystery Themes - Black Friday 30% OFF
Mystery Themes provides the clean and beautiful WordPress themes. News Portal and Easy Store is one of the popular WordPress theme. They provides the powerful features with professional design on their themes. This Black Friday, they're offering 30% OFF on their themes.
Valid from: Nov, 20th
Valid till: Dec, 10th
Coupon Code: BF30OFF
---
Smart Slider 3 Black Friday Sale – 40% OFF
Smart Slider 3 is the perfect responsive slider for WordPress. Make beautiful and powerful sliders, carousels and blocks with the next generation visual editor. Say goodbye to confusing, hard-to-use tools. Say hello to a whole new way to work with sliders. Smart Slider 3 pushes the boundaries of what sliders should be. We are excited to offer a huge 40% discount on all plans!
Valid till: Dec, 3rd
Coupon Code: SAVE4019
---
PowerPack Addon for Elementor
PowerPack has 65+ Custom made widgets that you can use to extend your design capabilities of the Elementor page builder. This addon works with the Elementor lite version as well and on the other hand, it is Compatible with the latest Elementor version.
Valid from; Nov, 25th
Valid till:
Coupon Code: SAVEBIG
---
SKT Theme: 50% off
Step 1: Select the deals.
Step 2: Once you're on site, you can grab any of your favorite WordPress templates depending upon your website needs.
Step 3: Click on Buy Now Button. The SKT Themes coupon code is automatically applied from the link where you'll get 50% discount on any of the product you choose from SKT Themes.
Valid from: Nov, 5th
Valid till: Dec, 31st
---
Premium Add-On for Page Builder Framework
Discounts up to 40%
Valid from: Nov, 25th
Valid till: Dec, 2nd
---
Ultimate Dashboard PRO
---
20% OFF all HelpCrunch plans
Get 20% OFF any monthly or annual HelpCrunch subscription plan. Just let the team know in chat which one you want to get and they'll take care of the rest:
Valid from Nov, 29th till Dec, 2nd
---
Get 25% Off on WordPress themes, plugins and services
Get 25% Off on WordPress themes, plugins and services. Enjoy the high-performance of themes and plugins that comes with a great user experience. AWPLIFE is also providing reliable WordPress theme installation service for anyone who wants to get his website ready in no time without spending too much money.
Valid from: Nov, 15th till Dec, 5th
Coupon Code: BLACKFRIDAY19
---
Cyber Monday Pics 50% off
Pics.io Digital Asset Management is offering 50% off in the purchase on its Micro Plan for this Cyber Monday. The process is simple. Start your free trial now and use the coupon code on Dec 2nd to get this offer.
---
Black Friday, Big Savings, No Waiting.
Coupon code: BFCM30 (applicable on all products and bundles on the site)
Discount: 30% OFF
Tagline: Black Friday, Big Savings, No Waiting.
Valid from Nov, 28th till Dec, 2nd
---
Wbcom Designs Black Friday Cyber Monday Deal
Wbcom Designs is The Leading WordPress Themes and Plugins Development Agency. We build custom WordPress Themes and Plugins for BuddyPress, WooCommerce, Marketplaces, LMS and Job Portals. Black Friday Sale Details: 30% off on all our WordPress Themes And Plugins
Valid from Nov, 28th till Dec, 3rd
Coupon: BFCM30
---
Pabbly's Black Friday & Cyber Monday Sale
Generate unlimited revenue with Pabbly Subscription Billing by creating unlimited plans and add limitless customers without any EXTRA TRANSACTION FEES & TAXES.
Valid from Nov, 21st till Dec, 2nd
Coupon Code: gratitude20
---
40% OFF on All Memberships
Get a special 40% OFF on all our memberships, including bundles and renewals!
Valid from Nov, 28th till Dec, 3rd
Coupon Code: BFJU
---
Get a special 40% OFF on all our memberships!
ImageRecycle is an online Image and PDF automatic optimizer. Our unique algorithm is able to compress by up to 80% your PDF and images with a similar quality to the original.
Valid from Nov, 28th till Dec, 3rd
Coupon Code: BLACKIMAGE
---
LandOfCoder Black Friday Sale Up To 50%
LandOfCoder offer discount codes up to 50% on all items (Magento 2 extensions, themes, plugins) for Black Friday season
Valid from Nov, 15th till Nov, 24th
---
UnderConstructionPage PRO
Valid from Nov, 15th till Dec, 5th
---
weDevs- Flat 33% Discount on All Products
weDevs is one of the most uttered words in the WordPress industry. Like always, weDevs declared an amazing deal to light up the celebration of this festive session.
This year weDevs comes up with a 33% flat discount on their all products.
As you know, weDevs is the producer of many powerful tools to empower your small to large-sized business effectively. In this festive season, you can enjoy special offers for-
Dokan Multivendor Marketplace Builder - DKNBFCM33
WordPress ERP - ERP-BFCM33
WP Project Manager - PMDEAL33
WP User Frontend - 33OFFWPUF
WooCommerce Conversion Tracking
weForms - FORMS33
Discount: 33%
Common Code: BFCM2019
Validity: 20 November to 4 December
---
HappyAddons- 35% Discount on All Plans
Happy Addons is one of the best Elementor addons. With 50+ unique widgets, it has quickly become the talking sensation of the WordPress industry. WPENTIRE, Elementor360, WPCrafter all have recognized Happy Addons as one of the best Elementor Addons. It's another weDevs product.
Within a few weeks, HappyAddons got 10,000+ active installations. They are offering 35% on both of their pro plans.
Discount: 35%
Code: BFCM2019
Validity: 20 November to 4 December
---
30% Retainful BFCM Deal
Recover abandoned carts on your store and drive repeat purchases easily. Retainful is a powerful abandoned cart recovery tool with which you can send abandoned cart recovery emails, generate Next Order Coupons, display Exit Intent popups and more. Cutting to the chase, Retainful is a one-stop solution for online cart abandonments.
Valid till: Dec, 4th
---
AtomPark Black Friday Sale
BLACK FRIDAY WAS MADE TO GET MORE FOR LESS
Here you have the best sellers with 40% DISCOUNT. Make your email marketing work better with Atomic Software!
Valid till: Dec, 1st
---
Get 30% Off all GanttPRO plans
GanttPRO online Gantt chart software offers 30% Off all monthly and annual plans for the first subscription.
Valid till: Dec, 2nd
---
Wait a minute! This is not the end. Next comes...
---
2019 Black Friday Deals from TemplateMonster
Of course, our marketplace could not stay behind all the Black Friday sales and deals. Whether you are a web developer, marketer or a website owner, there must be some web products you have thought of buying for a really long time. So now is the best time for a favorable purchase!
Are you excited to see which web tools are going with huge discounts? Don't worry - you won't miss a thing. We'll keep you updated on our newest deals on all kind of products, starting from website templates, plugins, and builders and finishing with hosting and useful add-ons.
Coming soon! Feel free to submit your Deals here.
P.S. By the way, if you have seen any tools of the above-mentioned categories on sale, we would totally appreciate if you send the information about one (image, description, and a link to the resource) to our email - marketing@templatemonster.com.
---
Top 5 Web Products for Black Friday & Cyber Monday
All websites use promo banners for their huge sales or deals, and what usually happens, these banners correspond to the theme of the sale occasion. While Halloween, Thanksgiving, and Christmas banners strive for bright fall and holiday colors, Black Friday banners, obviously, look totally different.
The following bundle is very minimalistic in a colors range and a design, so it can be used for an eCommerce project of any kind, whether you sell clothing or electronics. The bundle contains 2 sets of banners for Google AdWords with 15 items in each set. All files are compatible with Adobe Photoshop so that you can configure the details, like logo and text.
---
This is another option for your future Black Friday ad banner in case the first one wasn't of your taste. This bundle seems more original and eye-catching, especially for projects with creative products or services. The bundle has banners created specifically for social media posts and Google AdSense. All of them can be customized to your own preferences.
---
To all WordPress lovers, we've got some good news: Zemez not only created a powerful Black Friday Elementor theme but also made it look super stylish. You can use this template to change the look of your website for an upcoming sales weekend in minutes!
Event Planner Elementor WordPress theme includes a professional functional module that you can utilize while working with Elementor page editor. With a help of a JetElements plugin, you can make outstanding content, add custom modules and apply styling settings to them. There is also a JetTabs plugin to help you organize the content into nice tabs; a mega menu option with drop-down sections; a JetThemeCore plugin to build the site's header and footer thanks to ready-made blocks and pre-styled widgets and many more. Just see for yourself!
---
This MotoCMS landing page template contains several blocks of content created by professional web designers. You can edit these blocks and the information there as you like. The template has a 100% responsive design, which means that all your text will be readable and will look great on any modern device, regardless of the screen size. In addition, the template contains many useful and good-looking widgets, such as a countdown timer, that can be placed on your page in just one click. In addition, the landing page has 3 pre-installed pop-up pages, which correspond to the color scheme of the main page.
As you can see, the Black Friday Landing Page template is a great platform to quickly arrange a smart advertising campaign for any eCommerce project and respectively raise in sales.
---
Finally, let's not forget about email newsletters that regular users are not so excited to see in their inboxes. However, newsletters can be an effective marketing tool that let people know about your greatest deals and discounts even without visiting your website physically. We recommend you buying this multipurpose responsive email template that not only fits the Black Friday or Cyber Monday theme but also is relevant for spreading emails about sales during Christmas and New Year season. StampReady, MailChimp, Campaign Monitor, and Mymail compatible files are included in the pack.
---
---
---
TemplateMonster Xmas Deals 2019 FAQ
HOW MUCH CAN I SAVE ON WORDPRESS THEMES AND PLUGINS?
This Xmas sale you can save on WordPress themes and plugins!
HOW MUCH CAN I SAVE ON ECOMMERCE TEMPLATES?
This Xmas sale you can save on eCommerce products!
ARE THERE ANY ADDITIONAL XMAS DEALS?
ONE Membership will be available with a discount!
ARE THERE ANY DISCOUNTS FOR ELEMENTOR PRODUCTS?
Of course, keep calm and prepare your credit card!