Black Friday and Cyber Monday are only 4 weeks apart from today but we are already looking forward to one!
This is no regular 5, 10 or even 15% off" sale but rather a widescale annual event that lets customers purchase their favorite products for super hot deals.
Meanwhile, some people are widely excited about huge crowds and endless checkout lines in their local department stores, the others keep it calm and wait for the beginning of the online sales on their favorite shopping platforms and websites. From the one side, it is a great opportunity for every person to save money on buying items from their wishlist, from the other - a perfect chance to grow in sales and traffic for any eCommerce business.
Whoever you are, a regular buyer or an owner of the online store, Black Friday and Cyber Monday should make you act quickly. Despite the fact that these days are well known all over the world, attracting customers with your "hottest" promos and offers can be indeed a hard task. Some business might even create an additional landing page to reach the audience effectively.
So if you do want to get a tangible increase for your business during this global sales weekend, consider using these top 5 Black Friday & Cyber Monday digital products from TemplateMonster marketplace.
---
---
Top 5 Web Products for Black Friday & Cyber Monday
All websites use promo banners for their huge sales or deals, and what usually happens, these banners correspond to the theme of the sale occasion. While Halloween, Thanksgiving, and Christmas banners strive for bright fall and holiday colors, Black Friday banners, obviously, look totally different.
The following bundle is very minimalistic in a colors range and a design, so it can be used for an eCommerce project of any kind, whether you sell clothing or electronics. The bundle contains 2 sets of banners for Google AdWords with 15 items in each set. All files are compatible with Adobe Photoshop so that you can configure the details, like logo and text.
---
This is another option for your future Black Friday ad banner in case the first one wasn't of your taste. This bundle seems more original and eye-catching, especially for projects with creative products or services. The bundle has banners created specifically for social media posts and Google AdSense. All of them can be customized to your own preferences.
---
To all WordPress lovers, we've got some good news: Zemez not only created a powerful Black Friday Elementor theme but also made it look super stylish. You can use this template to change the look of your website for an upcoming sales weekend in minutes!
Event Planner Elementor WordPress theme includes a professional functional module that you can utilize while working with Elementor page editor. With a help of a JetElements plugin, you can make outstanding content, add custom modules and apply styling settings to them. There is also a JetTabs plugin to help you organize the content into nice tabs; a mega menu option with drop-down sections; a JetThemeCore plugin to build the site's header and footer thanks to ready-made blocks and pre-styled widgets and many more. Just see for yourself!
---
This MotoCMS landing page template contains several blocks of content created by professional web designers. You can edit these blocks and the information there as you like. The template has a 100% responsive design, which means that all your text will be readable and will look great on any modern device, regardless of the screen size. In addition, the template contains many useful and good-looking widgets, such as a countdown timer, that can be placed on your page in just one click. In addition, the landing page has 3 pre-installed pop-up pages, which correspond to the color scheme of the main page.
As you can see, the Black Friday Landing Page template is a great platform to quickly arrange a smart advertising campaign for any eCommerce project and respectively raise in sales.
---
Finally, let's not forget about email newsletters that regular users are not so excited to see in their inboxes. However, newsletters can be an effective marketing tool that let people know about your greatest deals and discounts even without visiting your website physically. We recommend you buying this multipurpose responsive email template that not only fits the Black Friday or Cyber Monday theme but also is relevant for spreading emails about sales during Christmas and New Year season. StampReady, MailChimp, Campaign Monitor, and Mymail compatible files are included in the pack.
---
---
---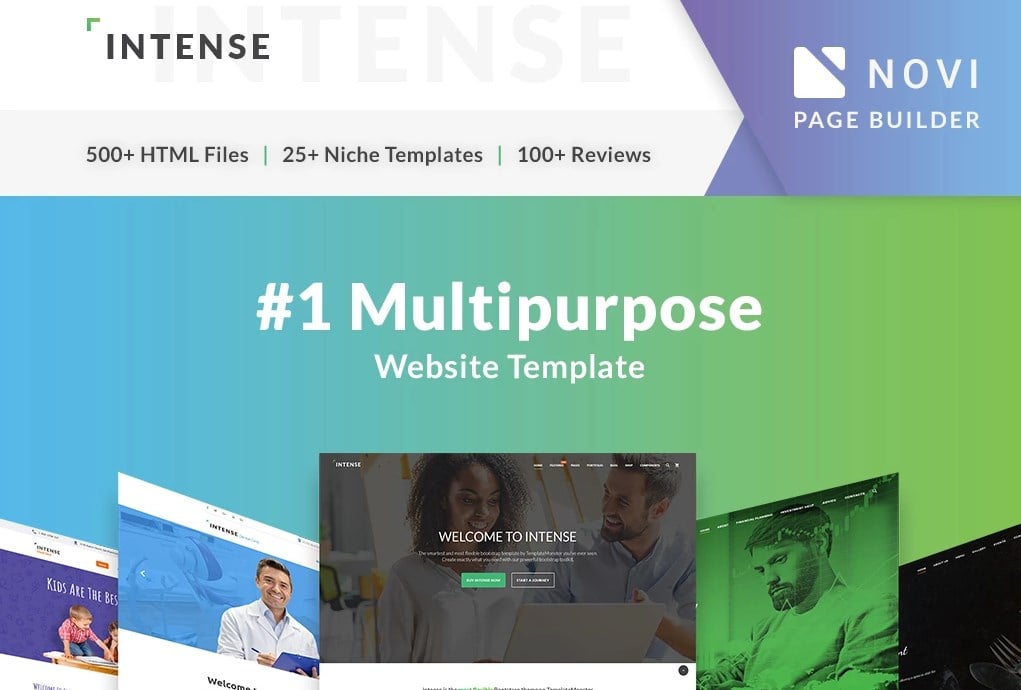 ---
---
---
---
---
---
---
---
---
---
---
---
---
---
Black Friday & Cyber Monday Deals from Partners
Amasty Triple Sale
Don't miss Amasty's sale of the year! Only this
Nov 21-27
, seize our Triple Sale opportunities and get 2 mods w/t 15% OFF, 3-4 mods w/t 20% OFF and 5+ mods w/t
25% OFF
.
No coupon codes
- simply add to cart!
---
Blog WordPress Themes 50% Off
Dates:
Nov, 21st – Nov, 25th
Details:
Black Friday is just around the corner and just like most of our fellow Theme and plugin sellers, we will also partake in next week's sale madness.
Coupon Code: PremiumCyber50
---
Black Friday - Hunting up to 50% Sales with Landofcoder
Details:
In Black Friday Event, Landofcoder would like to give you the biggest sale of the year. Order > $1000 sale 50% - Order > $500 sale 40% - Order < $500 sale 20% . Also, they will have another special gift for you in Cyber Monday. Follow us to update the news!
Dates:
Nov, 15th - 27th
---
Black Friday & Cyber Monday with Stripo email builder freebies!
Stripo is an online drag-n-drop and HTML email editor that allows you to create professional and responsive email templates without any HTML skills.
Take advantage of 300+ free responsive email templates with rollover, countdown timers, and other features.
Stripo is widely integrated with 30+ ESPs and email clients, including Mailchimp, Campaign Monitor, GetResponse, SendGrid, eSputnik, Outlook, Gmail, and others.
Get 1-month full-featured free subscription with TMPLM18 promo code!
Duration: up to November 29th (23:59 GMT+1)
---
WP Rocket's biggest promo of the year!
Black Friday is here! WP Rocket is offering 35% off any license from November 20th - November 27th. This is the biggest offer of the year so be sure to share it with everyone you can!
Dates: Nov, 20th - Nov, 27th
---
InterServer Web Hosting - Lifetime 50% Off
Dates:
Nov, 23rd - Nov, 26th
Details:
InterServer Unlimited Web Hosting package will be discounted by 50% for the lifetime of the account. Transfer your website to us for only $2.50 per month. Deal lasts from Black Friday to Cyber Monday.
---
10% off WP Buffs monthly care plans
Dates:
Nov, 13th - Nov, 29th
Details:
WP Buffs is a 24/7 WordPress website maintenance services for serious website owners & white-label partners. Whether you're looking after 1 site or 1000, we've got your back!
Coupon Code:
BLFRCYMO
---
180 Premium themes for just $99
Dates:
Nov, 14th – Dec, 31st
Details:
Get WordPress 5.0 compatible 180 premium themes for just $99
---
Get 33% flat discount on all weDevs Products.
Dates:
19 – 26 November, 2018
Coupon Code:
BFCM33
---
Spend BlackFriday with HyperHost.UA hosting company
The best BlackFriday deal up to 90% off on hosting and VPS/VDS servers. Hurry up, the sale is available only 1 day 23-rd of November
---
Cloudways BFCM Deal for 2018
Dates:
Nov, 21st - 30th
Details:
30% Off for 3 Months on all hosting plans.
Terms:
For new customers only.
Coupon code:
BFCM18
---
SE Ranking
SE Ranking - is a cloud-based SEO-platform with 35+ tools for online marketing on it. Whether you are just an SEO beginner or feeling like a Pro already – don't miss out on your chance to save big. Get an exclusive 30% discount on any pricing plan by simply entering the code BLACKFRIDAY2018 when submitting your payment. Don't delay, as the sale ends on November 30, 2018.
Dates:
16 – 30 November, 2018
Details:
30% Off
---
50% Off a PRO Email Signature
Details:
Enjoy 50% off on all of our PRO marketing products normally priced at $72 per year. Get a professional email signature, website and easily list your site on search engines!
Dates:
Nov, 7th - 26th
---
CSS Hero Black Friday up to 60% OFF
Details:
Grab it or Regret it! CSS Hero WordPress Theme Editor Plugin
Dates:
Nov, 23th - 30th
---
Flat 50% Discount on Joomla Templates
Details:
JoomDev is a leading Joomla development company well known for its high quality responsive Joomla templates and Astroid Framework. Use coupon code BIGSAVINGS18 and grab 50% flat discount.
Dates:
Nov, 20th -28th
Coupon code:
BIGSAVINGS18
---
30% off all ThemeIsle themes and plugins
Details:
ThemeIsle will have a 30% discount available for all products - memberships and upgrades included.
Dates:
Nov, 23th-26th
---
HelpCrunch
HelpCrunch is a smart customer communication platform which is perfect for online businesses of all sizes.
Acquire and support more customers with Live chat, In-app Messenger, Email marketing automation, and Ticketing system - all in one place.
Get an exclusive Black Friday's 30% discount on any HelpCrunch plan.
Dates:
Nov 21 - Nov 30
Coupon code:
BLACKFRIDAY30
- activate by signing up for a free trial and sending the promo code to HelpCrunch team via live chat.
---
In a few words, Hotjar is the way to go if you want to find out how your visitors are really using your website. The script can be easily installed, it works with all the platforms like WordPress, Joomla, Magento, and many others, and it is used by all kind of customers, from small teams to large corporations like Microsoft or Nintendo.
Improving your website is not optional, but a standard nowadays, when the competition reached the highest levels. Hotjar is an all in one solution, packed with tons of features and options.
The heatmaps will explain to you what users care about, want and do on your website. There are several types of heatmaps that will help you a lot: click heatmaps, move heatmaps, scroll heatmaps and the ones that will show you the split by device.
Other cool things that Hotjar will help you with: visitor recordings, conversion funnels, form analysis, feedback polls, and many others. It's a complete solution that will greatly help you.
Start a free trial with Hotjar, you don't need a credit card.

---
Bonsai is one of the most powerful freelance invoicing platforms on the market, with more than 100,000 freelancers using it with great success. The key differentiator between this solution and thousands of others is the fact that it was built from scratch to be a perfect fit for freelancers – designers, developers, photographers, videographers, consultants and many others.
You can build and fully customize professional invoices in seconds or you can generate them automatically from any proposal, contract or time sheet. Forget about sending payment reminders to your customers, Bonsai knows how time demanding this part is and it is doing it for you. This is only a part of what Bonsai can do for you, check their website for all the included features and options.
Try Bonsai for free.
---
Tailor Social is your one-stop solution for managing your website's social media presence.
Thanks to the Tailor Social content discovery feature, you'll no longer have to spend loads of time trying to find content that will interest your followers. The Content Guru will show you tons of posts that are relevant to your industry; all you have to do is choose the content you like, and Tailor Social will automatically do the rest.
You can use Tailor's design tools to create beautiful-looking posts that increase engagement across social channels, and you'll never forget to post with their automated post scheduler.
Manage 2 social accounts for just $8 a month, 7 accounts for $12, or up to 30 accounts for $40.
In honor of Black Friday, TemplateMonster users can enter First Month Free at checkout to receive - you guessed it - your first month of Tailor Social free!
---
With over 10,000 happy users and numbers that heavily increase every month, BrowseEmAll is one of the most powerful manual and automated cross-browser testing services on the market, working directly on your machine with all the major browsers.
This excellent service is packed with tons of features and options, and it supports live testing, automated layout comparison, responsive testing or test record and playback. Everything you need is there, including a professional and super-friendly interface.
Get the free trial today and save 30% with the coupon code 'BLACKFRIDAY' on every purchase until the end of the year!
---
PageProofer is the easiest and most professional way to request changes, report bugs, and track issues during website development. Quickly add a note to any page, in any browser, from any type of device. Notes get attached to the specific element you clicked (great for responsive sites).
PageProofer is packed with tons of features and options that you will love. Check their website for more info.
Pricing: plans start at $20/month. Use promo code BLACKFRI18 to save 25%.
---
Codester is a huge marketplace, dedicated to web designers and developers, where they can buy thousands of premium PHP scripts, app templates, gorgeous themes, plugins and all kind of useful apps. Check it.
---
Format is a gorgeous portfolio and free templates, which has lots of premium features and options included, normally found on expensive themes. It is an excellent fit for designers, freelancers, agency, web studios and many others. Download and use it for free.
---
Newly launched in 2018, WeGraphics is the world's first graphic design cooperative where designers can share and download premium graphics with commercial-use licensing.
Their offer is outstanding, for a single $20 membership fee you can get complete and unrestricted access to the entire library of resources that includes not only works uploaded by other designers but also exclusive graphics commissioned and created custom by the WeGraphics team.

---
MeridianThemes is a powerful WordPress developer who is focused on delivering fully functional and pixel-perfect themes. All of them are SEO friendly, lightning fast and easy to customize.
Don't forget to check the Deals section where huge discounts are being offered.
Use the coupon code "bf2018" and you will get 30% off (valid from nov 23 to 30).

---
Landingi is probably the fastest landing page builder on the market which is not requesting you to have any programming skills or previous knowledge. You start by choosing the template you like most and you adapt it to your project. Everything happens in less than 1 hour and the results are remarkable.
Check out this year's Black Friday deal and save up to $912 on an annual subscription!

---
DesignHooks is the best free resource website for designers and developers. Here you will find thousands of handpicked, premium items, yet free to use. The website is covering several fields very well: PSD Mockups, Sketch, HTML templates, WordPress themes and many others. Check it.
---
PaperSizes represents the best international resource for paper sizes. It is extremely useful for designers when they must build a brochure or a special one-page ad. The website is very easy to use and everything can be found in seconds.
---
TeslaThemes is a very powerful WordPress developer which is having more than 27,000 happy customers and the numbers quickly increase every month. All of their themes are pixel-perfect, having an eye-catching design and are using the latest technologies.
Coupon: BF40
Deal: 40% off Date: 11/23

---
ShowThemes are offering stunning, professional and fully functional WordPress event themes that will give you an all-in-on solution. Some of the best events in the world are using these solutions. Need an already tested event theme? Here it is and the Black Friday deal is excellent.
Coupon: BF40
Deal: 40% off Date: 11/23

---
NextGEN Gallery has been the industry's standard WordPress gallery plugin since 2007 and continues to receive over 1.5 million new downloads per year. It is packed with tons of features and options that will make your website look awesome.
Coupon:
BF40
Deal:
40% off Date: 11/23
---
Photocrati is an epic WordPress theme for photographers, by photographers. Get 60+ starting designs, built-in galleries, ecommerce, and limitless design possibilities. Join 18,000 fellow photographers that are using Photocrati with great success.
Coupon:
BF40
Deal:
40% off Date: 11/23
---
Trusted by more than 100,000 creatives, Bonsai is a fast, easy and reliable time tracking services for freelancers. It works on desktop – web, MacOS and iOS and you can use it for tracking time in a click, centralize time sheets, automate invoicing and other useful things. Check their website for more info.
Get started for free.

---
48HoursLogo is a professional and super-simple to use
logo contest
platform that is delivering gorgeous logo designs for a fraction of the normal cost. Start an online logo design contest for only $29 and receive logo concepts within hours!
---
WrapKit Builder is a lightning fast website builder which works great and the results are outstanding. You can start by selecting the template you like and arranging for your projects or you can start from scratch by creating your own drag-and-drop sections.
---
MyThemeShop is fully loaded with hundreds of awesome products, covering the most important fields for designers and developers: themes and plugins. Everything is handpicked, be prepared to find only high-quality products.
They have once in a lifetime offer: get any premium theme or plugin for only $19.
---
With over 9 million created logos, Logaster is one of the most powerful logo design platforms in the world. You can use it to create gorgeous logos, corporate identity and branded items. The friendly interface will guide you every step and it's super simple to use.
---
Work Examiner is the best Internet monitoring software on the market that allows you to perform employee monitoring and internet usage tracking: see how the work time is used and filter the web access.
Start a 30-day free trial and check the tons of features and options that Work Examiner has.
---
This course covers everything from Selenium Basics all the way to maintainable tests. You will learn how to use Selenium to create tests in all major browsers, you will get detailed step-by-step instructions to set-up a local or distributed Selenium Grid and learn how to create readable and maintainable Selenium tests.
Use the coupon code BLACKFRIDAY50 and you will get 50% discount until the end of the year.
---
Whenever you want to spend only a few bucks and you are looking to get a pixel-perfect logo design, use InstantLogoDesign platform. It is super simple to use, the results are great and everything takes seconds. Give it a try.
---
Jump online before the 2018 ends. Launch your website with Goodiewebsite.com. This unique platform allows you to work directly with a developer who will code your design within a few days and at the affordable price. At Goodiewebsite "Black Friday" last all year long as you can get a "design to code" conversion for $999.
---
InvoiceBerry is a powerful invoicing platform which is packed with tons of features and options. Creating and fully customizing an invoice takes less than 60 seconds and you can also use the platform to keep track of the expenses, view a variety of reports and much more.
---
Here you will find 84 beautiful, hand crafted fonts for every type of design. This category includes a wide selection of serif, sans serif, script, display, and body fonts. There are free simple fonts for quick downloads, and premium fonts that include upper case and lower case, all common character types, and multiple weights. Typography is one of the most important tools a designer has at their disposal.
For only $14 you can get access for all of this plus thousands of icons, templates and mockups. It's by far the best deal on the market.

---
With What Font Is, you can identify the font from an image in 40 seconds and easy 3 steps. Their database contains 450,000 fonts, both commercial and free, prepare to find any font you are looking for.
The platform is very fast and easy to use.

---
3 months free on any annual plan
Dates:
Nov, 23rd - 30th
Details:
Flywheel's
"Black Flyday"
sale provides 3 months of free hosting on Flywheel when you buy any new annual plan, using the code "
FLYDAY18
".
You can find out pricing page right here
---
50% Off + 6 Months Free of eCommerce Platform
Dates:
Nov, 21st - 25th
Details:
Get 50% off + 6 months free with on any
3dcart plan
to start building your eCommerce website.
---
Premium Add-On – 30% Off
Details:
Page Builder Framework: Page Builder Framework is the perfect agency theme. It has been specifically designed to work with Page Builders like Elementor & Beaver Builder. Get 30% off the Premium Add-On and take your WordPress website to the next level.
Date: November 21 – November 26
Grab Page Builder Framework Deal
---
Ultimate Dashboard PRO – 30% Off
Details:
Replace the WordPress Dashboard Widgets with your own icon, text & video widgets and give the WordPress Dashboard a more meaningful use for your customers.
Date:
November 21 – November 26
Coupon:
BLACKFRIDAY18
---
Caldera Forms' 100 Lifetime Licenses
Details:
The Caldera Forms Unlimited License is coming back this Black Friday 2018, but only for 100 lucky Caldera Formers.
Dates:
November 23
---
Get More Wisdom for less. WisdmLabs Black Friday Sale
Details:
Details: WISDOM25 – Valid on lifetime licenses of all products made by WisdmLabs. – This coupon code is not valid on the purchase of Bundles – Valid from 18th November through 26th November
WISDOM15 – Valid on 1 site and 2 site licenses of all products made by WisdmLabs. – This coupon code is not valid on the purchase of Bundles – Valid from 18th November through 26th November
The same code will also be used for the cyber Monday which is on 26th. It will be valid until 26th Nov, 11.59 pm PST.
Dates: Nov 16 - Nov 26
---
50% OFF for Netpeak Spider & Checker
Dates:
Nov, 23rd - Nov, 27th
Details:
Netpeak Software company develops desktop tools for SEO specialists and webmasters:
* Netpeak Spider is an SEO crawler for regular SEO audit, quick issues search, systematic analysis, and website scraping.
* Netpeak Checker is a multifunctional tool for bulk SEO analysis and comparison of the websites based on a wide range of parameters.
Coupon Code: TM-NS-BF18
---
Smart Slider 3 - 40% off
Dates:
Nov, 23rd - Nov, 26th
Details:
Smart Slider 3 is the perfect responsive slider for WordPress. Make beautiful and powerful sliders, carousels and blocks with the next generation visual editor. Say goodbye to confusing, hard-to-use tools. Say hello to a whole new way to work with sliders. Smart Slider 3 pushes the boundaries of what sliders should be.
Coupon Code:
BLACKFRIDAY18
---
Mystery Themes
Description:
Mystery Themes created News Portal and Easy Store WordPress theme which is the most popular theme on the web. They offers fast loading, easy to use, beautiful design and quality code WordPress themes with top notch support. Save 40% off using the coupon code
mtblackfriday18
.
Discount: 40% OFF on all premium themes
Coupon Code: mtblackfriday18
Validity: 23 Nov - 30 Nov 2018
---
50% OFF on All Themes Package
Description
- 50% OFF on All Themes Package, a bundle of 40+ premium items. Extended license, unlimited domain use, support, updates and access to upcoming themes for the next year.
Dates:
Nov, 23 - Nov, 27
---
Black Friday & Cyber Monday Deal
Details:
Need quality themes, plugins, Elementor add-ons for your website? voidCoders is the best place then. Get all our products at 40% OFF!
Dates:
Nov 21 - Nov 30
---
WordPress Black Friday Deals
Details:
Various Black Friday deals from WordPress businesses around the internet
Dates:
Nov 23 - Nov 30
---
Wait a minute! This is not the end. Next comes...
---
2018 Black Friday Deals from TemplateMonster
Of course, our marketplace could not stay behind all the Black Friday sales and deals. Whether you are a web developer, marketer or a website owner, there must be some web products you have thought of buying for a really long time. So now is the best time for a favorable purchase!
Are you excited to see which web tools are going with huge discounts? Don't worry - you won't miss a thing. We'll keep you updated on our newest deals on all kind of products, starting from website templates, plugins, and builders and finishing with hosting and useful add-ons.
Coming soon! Feel free to submit your Deals here.
P.S. By the way, if you have seen any tools of the above-mentioned categories on sale, we would totally appreciate if you send the information about one (image, description, and a link to the resource) to our email - marketing@templatemonster.com.
---

---
---