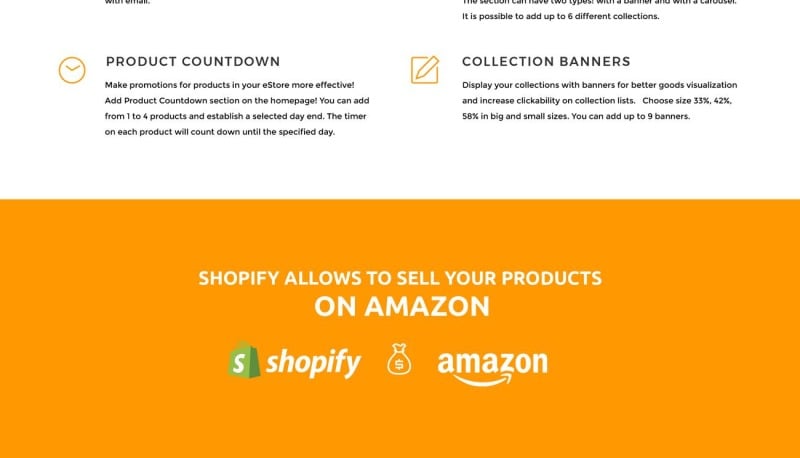 Changelog
Upadate (January 31, 2018):


- Add Sections functionality;
- FIX: minor bugs.
7 Recensioni per questo prodottot
Great template and glad I purchased the 6 months of support. They haven't complained yet about making minor changes.
Hello Aaron, Thank you for your feedback. Were glad youre satisfied with our Premium Support service. Our specialists are always here to resolve any minor issues of yours. Thanks again!
I like the theme I selected. so easy to use, but I wish they had more social media Links, there's only one link. Also they should've add selections, and a category three. But over all the best place to purchase a theme.
We have installed the theme and the main buttons do not work and we have not been able to edit them. We have emailed support 2 times and they have not replied. It has been 1 week.
Hello Kris, Thank you for sharing your review. Please accept our sincere apologies for the delay with answering your question. Please check it in your support ticket OFM-547-83120.
Great template, very easy to use and not complicated. There was so many good choices and we finally chose this one after having 5 open that we liked. It is perfect for online retailers and user friendly. So customers should not find it difficult to navigate through the pages. The template loads fast and easy to install. Template monster also offer fantastic customer service, spoke to someone through online chat and they very extremely helpful. Will be getting another template from you guys! Thank you very much
I recently bough this template and I am very happy with it so far. I did have a couple issues with the snippet and widget in the template. As you can see here https://www.maismarket.com the issue has been resolve. The support team was very exceptional regarding my issues. I am glad that I can count on a good support team regarding templates I bough on templatemonster.com. YES I do recommend the template and the website as well.
Mostra di più
0 Commenti per questo prodotto
Puoi scrivere un commento per questo prodotto